Page 31 of 31 •

1 ... 17 ... 29, 30, 31
@Jolena
And he is apparently a neat freak! Don't judge a book by its cover!
JMO

Astrobach




Posts

: 2563


Join date

: 2018-04-14



@Jolena

wrote:Sorry , not a fan of his at all. I don't know him so he may be a nice person but I just think he's so dirty looking  JMO
He is the one that made this show worth watching now that he is gone imo it's gone downhill. Most of the contestants that worked with him loved him. I love his look it wouldn't be Elan without that crazy hair ! I love the way he treats Molly he seems to me like a great guy . JMO

whit90




Posts

: 2690


Join date

: 2012-10-20



@astrobach
@whit90
Im sure he was good at what he did and I agree that the show is going downhill with the drama queens they are casting. Maybe he is a neat freak . Im just not a fan of his crazy hair, its not my taste that's all. (jmo) I also don't care for him for other reasons which I can't discuss on here. JMO

Jolena




Posts

: 3577


Join date

: 2011-06-07


Age

: 65


Location

: Nj



What a nice move on Molly's part. I love his ring.
________________________________________________________________________________________________
Follow @BachSpoilersFan
All Rules
Posts without source will be deleted.
NO SPOILERS in any threads other than those titled Spoilers.  
@Jolena
each to their own but to me Elan has wild hair but never looks "dirty" to me. Maybe messy? I think it suits his personality but get not liking his look.


"Love is the Only Reality" -Ed Lambton

albean99




Posts

: 13699


Join date

: 2011-06-01


Location

: Plano, Tx



Elan is definitely a unicorn and has suffered for it. Molly has been so good for him - I feel we've seen him come to be his best self with her.


Been watching this crap show like forever

Norcalgal

Moderator





Posts

: 2656


Join date

: 2011-06-05


Location

: Northern California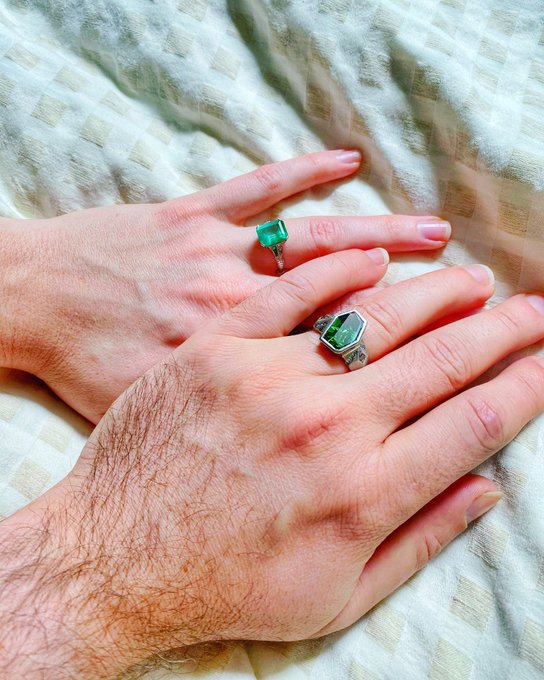 elan gale @theyearofelan Feb 23
A few months back, I asked Molly to marry me, and she said yes. I gave her a ring. Last night, she asked me to marry her, and she gave me a ring. So, we are definitely engaged now. No question about it pic.twitter.com/6TOWP4MY4r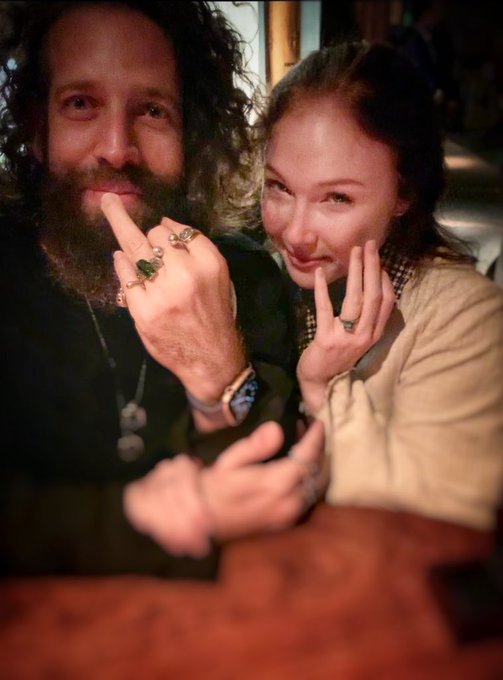 elan gale @theyearofelan Feb 23
Replying to @theyearofelan
Oh and then last night she asked ME to marry HER pic.twitter.com/0L34iTxdfr
https://mobile.twitter.com/theyearofelan

Maddy




Posts

: 11003


Join date

: 2014-01-19



Page 31 of 31 •

1 ... 17 ... 29, 30, 31
Elan Gale (Producer) - Molly Quinn - Discussion
---
Permissions in this forum:
You
cannot
reply to topics in this forum