21. Dr. Jason Leep: 35, family medicine doctor currently in Kansas City, Kansas. Got his degree from American University of the Caribbean (is that a real school?), and did his residence at the University of Kansas medical center. A google search shows he works at the Aurora Health Center in Sturgeon Bay, Wiconsin, but he's no longer working there. He works out of Kansas City, Kansas now.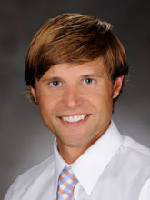 Credit to Reality Steve

sanlee088




Posts

: 1708


Join date

: 2014-03-19



My first thought looking at that photo was, "can't anyone find a picture of him that isn't from high school?" He has one of those very young faces.

And in answer to Steve's question about the medical school, students who have a lot of drive to become doctors but don't have the academic records to get into the highly competitive US medical schools often go out of the country. We need the doctors, and the degrees may not have prestige, but they will get you a residency and a job.

dw_a_mom




Posts

: 3373


Join date

: 2011-08-04



Much better pics of them out there!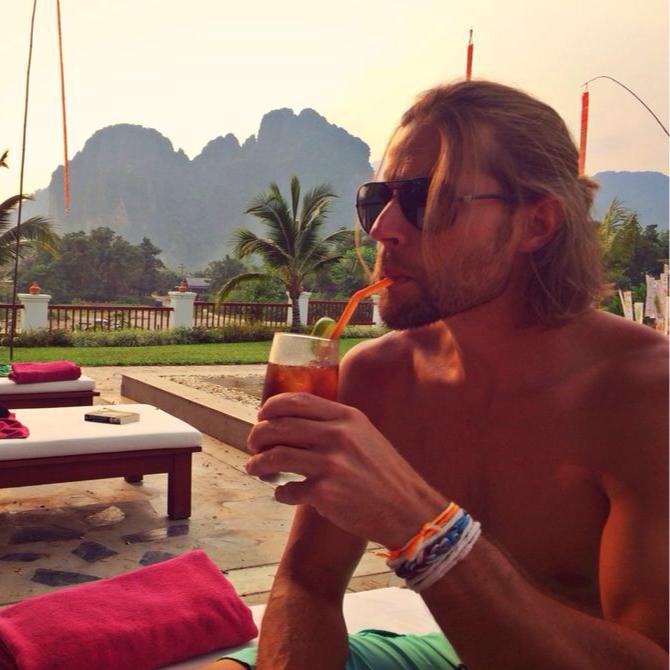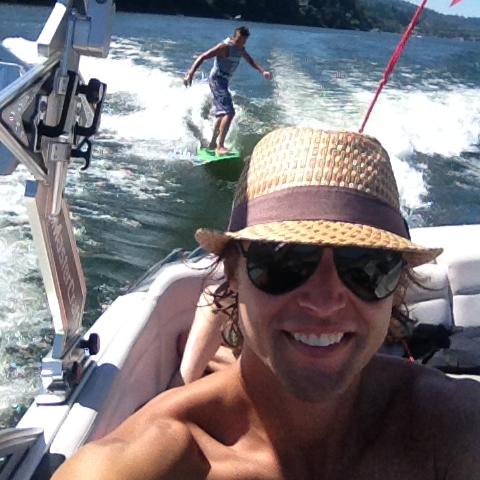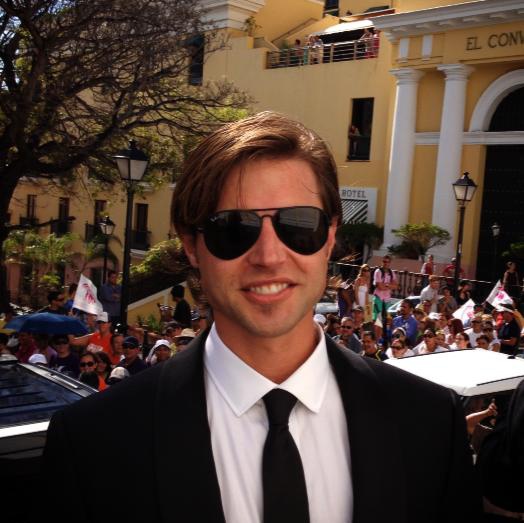 No time to do his gallery, but here are 2 titbits
FB: https://www.facebook.com/jason.leep.35
Full name: Jason Victor Leep
This guy's actually cute!
Gallery is up with more pics
http://wp.me/p1Pls6-5LV
The caliber of the men is definitely high brow. Chris Harrison was right.... higher quality men showed up for Dorfman. Says something about the F4 if they stood among this crop of contestants.

SafronSahara




Posts

: 627


Join date

: 2013-06-14



Definitely more handsome seeing a more full range of pics. Too bad he won't be staying. Hope he didn't do anything to make a fool of himself, and it was just a classic "didn't connect" with "nothing for producers to make drama from."

dw_a_mom




Posts

: 3373


Join date

: 2011-08-04



His hair is awful in the group pic.

atem




Posts

: 23211


Join date

: 2011-07-26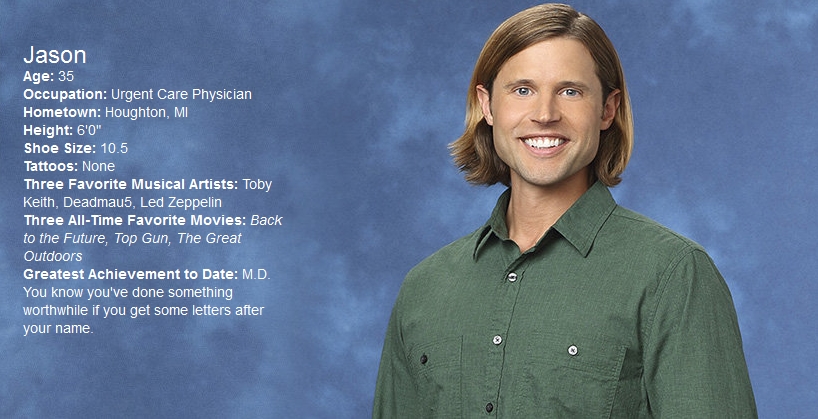 Bachelor Bio
Who do you admire most in the world?
Any philanthropist -- people who use money and fame to help the misfortunes of others.
What is the best date you've ever been on in your hometown?
Stayed at a bed and breakfast over Easter weekend, and we got a snowstorm that dumped 72" in one day. We snowshoed down main street in a small town; the snow was 4 feet deep.
What is the most romantic present you have ever received and why?
Spontaneous tickets to Alaska. I like spontaneity.

Meatloaf said he would do anything for love, but he won't do that. What will you not do?
Forsake my family.

If you could have one superpower, what would it be and why?
X-ray vision -- I could increase my patient satisfaction scores at work.

chloep




Posts

: 3024


Join date

: 2013-05-27



How do they find the weirdest MDs to put on this show? And also please, please no 35 year old man needs to have that haircut. Someone in MI, cut that hair STAT!

stuckinsc




Posts

: 10805


Join date

: 2012-02-27


Age

: 46


Location

: Tennessee Baby!



Dr. Jason Leep - Bachelorette 10 Contestant - Spoilers - Discussion
---
Permissions in this forum:
You
cannot
reply to topics in this forum