Page 4 of 5 •

1, 2, 3, 4, 5

Des and Chris's wedding was featured on Style Me Pretty plus a wedding Q&A which I will paste below.
Spoiler:

Desiree & Chris's Bachelorette Wedding


SMP: CONGRATS ON YOUR WEDDING! TELL US ABOUT YOUR INSPIRATION BEHIND THE DAY.

DH: Thanks! We really wanted to make sure that our wedding day represented our personalities and would be a comfortable setting for all of our guests. Chris and I have similar taste so that made it easy to plan and decide on the details. The inspiration really stemmed from vintage details and natural elements. We wanted the wedding to be romantic and fun!


SMP: ANY WEDDING TRENDS YOU INCLUDED IN THE DESIGN?

DH: I would say that the style of bouquets and flowers that we chose are becoming a lot more popular with leafy greens and different textures, but overall we didn't focus on the trends and went with what we liked the most to make sure that our day felt like us. Of the dresses??? Having worked with gowns for many years I knew that I wanted to create something unique and different from what I have seen but still with vintage elements. I just followed my heart in what I knew I would love to wear as a bride.


SMP: LOVE THE POP OF COLOR YOUR DONNA MORGAN BRIDESMAIDS' DRESSES BROUGHT IN! HOW DID YOU SETTLE ON A PALETTE?

DH: Well, I actually went back and forth on the colors because I do love soft blushes and neutrals that are popular, but when it came down to the overall look of our wedding, a pop of color is more of our style. I liked the color of the bridesmaid dresses and so my florist and designer, Steve Moore, based everything else off of that. It really brought all of the details together.



SMP: AS A BRIDAL STYLIST AND DESIGNER, WHAT WAS IT LIKE DESIGNING YOUR OWN GOWN WITH MAGGIE SOTTERO?

DH: It was truly a dream come true to be able to work with such a wonderful company to bring my designs and ideas to life. I couldn't have asked for a better experience and am excited to now be able to share my designs with new brides! I hope you all love them as much as I do.


SMP: ANY DETAILS THAT MADE YOUR WEDDING OH-SO-YOU + CHRIS? ANY NODS TO THE BACHELORETTE?

DH: I feel that everything about the wedding was very us. From the fun dance party at the reception to the natural atmosphere of the chapel; the entire day was relaxed, romantic and everything we could have hoped for. The show definitely got a few nods in the best man and maid of honor speeches. There were some good laughs from a poem the best man wrote about the show.



SMP: ABSOLUTE FAVORITE MOMENT OF THE DAY?

DH: My favorite moment was definitely when I walked down the aisle and saw Chris for the first time that day. There's so much joy and emotion in that moment that it's hard to compare to anything else. Very special.


SMP: NOW THAT YOU AND CHRIS TIED THE KNOT, DOES IT FEEL LIKE YOUR EXPERIENCE AS THE BACHELORETTE HAS OFFICIALLY COME FULL CIRCLE?

DH: Oh yes! It seems like so long ago since Chris and I met on The Bachelorette but will forever be a part of our story that we are so grateful for. The circle is complete and now it's on to the next chapter of our lives as a married couple!


SMP: ANY ADVICE FOR FELLOW BRIDES?

DH: The best advice I can give is to not stress the small stuff…especially on your wedding day. Things don't always go as smooth as you think they will but it always ends up being ok, and when you look back it will be the vows that meant the most, not the wrong shade of flowers or a late officiant. Also, try to take in every moment of your special day. It will go by fast and you'll want to remember the 5 minutes alone with your new hubby or seeing the reception set up before guests get there. It's your special day so enjoy every second!
Last edited by bleuberry on Fri Apr 17, 2015 10:14 am; edited 1 time in total

bleuberry




Posts

: 8224


Join date

: 2013-07-01



Bringing over these from the last thread and adding the video and honeymoon blog so we can have it one place for easy viewing. I think that (sadly?) completes our list. 

May 7th, 2013 Des & Chris - The Proposal & How He Asked

February 21st, 2014 Des & Chris's Engagement Party

April 26th, 2014 Des & Chris's Engagement Photos

August 3rd, 2014 Des's Bridal Shower

October 25th, 2014 Des's Bachelorette Party

January 18th, 2015 Des & Chris's Wedding Ceremony / Reception / Video

January 19th, 2015 Des & Chris's Hawaiian Honeymoon

bleuberry




Posts

: 8224


Join date

: 2013-07-01



*sigh* Such a beautiful couple, inside and out.

BKay




Posts

: 3811


Join date

: 2012-01-31



Since it's just past midnight on the East coast, Happy 1st Wedding Anniversary to my absolute faves!
I will bring over any posts they make in the morning, including this one from her wedding planners:
sinclairandmoore

Tomorrow is @desireesiegfried's 1st wedding anniversary! I had the privilege of designing her wedding and doing her flowers, and I'm finally getting around to blogging all of the details! More on the blog tomorrow! @brandonkiddphoto
And their dreamy wedding video:
Wedding Trailer Film | Chris + Desiree from Perryfield Films on Vimeo.
Last edited by bleuberry on Mon Jan 18, 2016 7:44 am; edited 2 times in total

bleuberry




Posts

: 8224


Join date

: 2013-07-01



Happy 1st anniversary to Des and Chris.

mysthelma




Posts

: 1569


Join date

: 2014-08-21



The video I posted above is the one she linked to.
There is nothing more special about a wedding than the vows spoken and the commitment made. Chris and I exchanged words and rings to make that commitment on January 18, 2015. A day we will always remember. We are celebrating our one year anniversary today, and it goes without saying that it has definitely the best year of my life!

From the moment Chris proposed I knew that we would spend a lifetime together. There's something to be said about having a foundation of friendship for a relationship to be at its best and I can honestly say that from the beginning Chris was more than my best friend and confidant. Not only does he accept and love my quirks but he has taught me more about myself in a way I never thought was possible. I am so incredibly thankful for a husband with so much drive, so much love for others and the joy of a little kid that is truly contagious. His laugh alone makes everyone smile.

I look forward to growing old with him and having a house full of love with kiddos running around. It's only been one year but babe, I will love you for eternity! Thank you for being my rock, support, hand to hold, and love of my life. Happy Anniversary! xoxoxo

Although we were unable to share our entire wedding day on television with all of you that doesn't change how grateful we are for all of your support. We are beyond excited to share these special moments and re-live that wonderful day with you. These moments and details could not have been captured without the talent and experience of our awesome videographers, Brian and Ryan from Perryfield Films.

Sit back, relax, and enjoy. We hope that you feel as if you were there with us
www.DesireeHartsock.com

bleuberry




Posts

: 8224


Join date

: 2013-07-01



Already linked to the blog above
desireesiegfried
A year ago today I walked down the aisle to marry my best friend, my confidant, my comedian, my hand to hold, and my partner in life. It's amazing what a year can bring and I look forward to many more years with you babe! You're more than I could ever ask for and am so incredibly blessed to have you in my life! To celebrate, our wedding video is up on the blog today at www.DesireeHartsock.com. Thank you all for the love and support these past years!! // photo: @brandonkiddphoto / video: @brian_perryfieldfilms // dress: my collection with @maggiesottero // jewelry: @desireeforkvbijou

bleuberry




Posts

: 8224


Join date

: 2013-07-01



One of my favorite couples .
Des sends me the above in my e mail .

rc49ers




Posts

: 1891


Join date

: 2011-05-24


Age

: 86


Location

: Northern California



They are hands down my favorite couple from the franchise. They both seem so normal and down-to-earth. Des was also my favorite lead ever, as was that ending/proposal scene, especially since RS was wrong. I remember being so excited watching that moment (I wasn't a Brooks fan and I was a big fan of Chris).
Their locations for the ceremony and their reception were incredible. She looked so beautiful and Chris looked as handsome and sharp as always.
I always saw it between them and each time they played Love and Affection I grew more and more wary of the spoiler
having that song as their first dance song must have been wonderful. If I saw them dancing to it I would have been a ball of mush. That song gets me every time!
They're both such sweeties and Chris is the type of guy every girl deserves. I'm glad they've accomplished so much together. Happy anniversary to them!

Ash2214




Posts

: 6338


Join date

: 2014-04-28



Best couple ever from this franchise!!! :sweetheart:

SLA44




Posts

: 2755


Join date

: 2012-07-31


Location

: Pacific Northwest



Happy Anniversary to Des & Chris!
♡ SeanCat Boothstowe Shefani ♡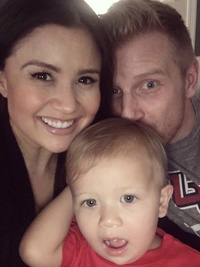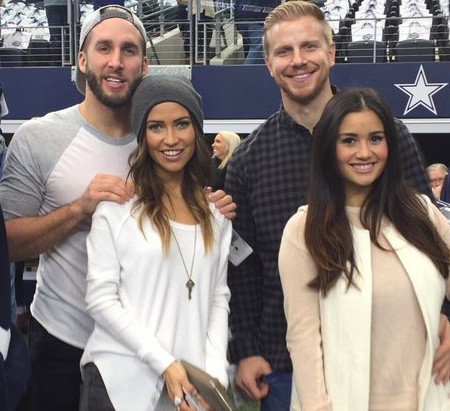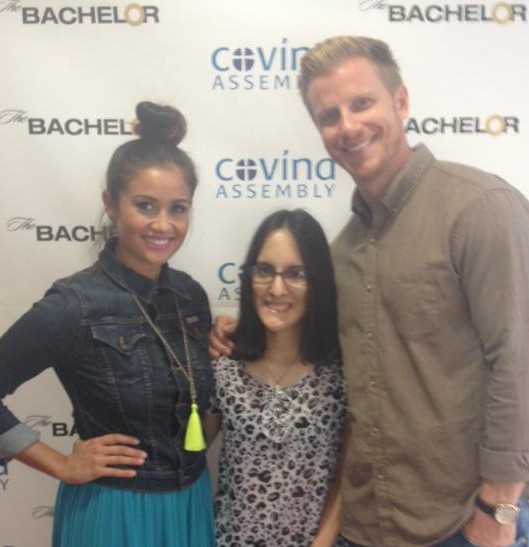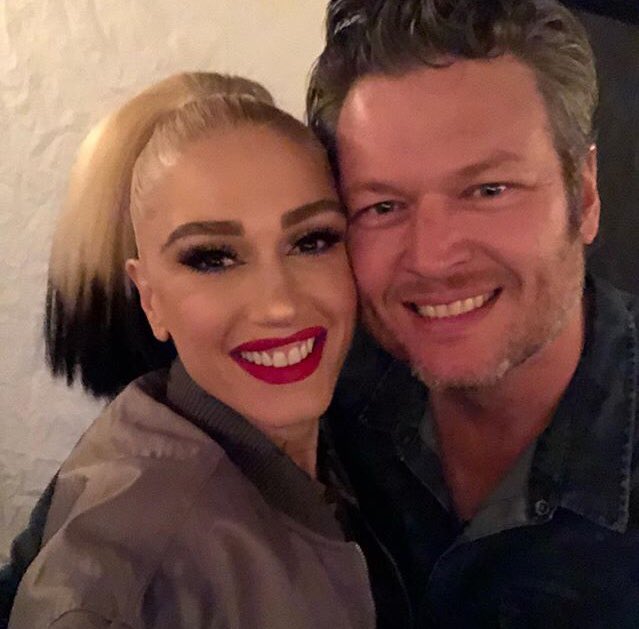 Linds911

Moderator





Posts

: 9013


Join date

: 2013-05-31


Age

: 27


Location

: California



Page 4 of 5 •

1, 2, 3, 4, 5

Des & Chris Siegfried - Fan Forum - Wedding - Discussion #3
---
Permissions in this forum:
You
cannot
reply to topics in this forum