Page 14 of 18 •

1 ... 8 ... 13, 14, 15, 16, 17, 18

@Kashathediva

wrote:I thought we had heard Arie personally delivered the journal to her doorstep.
A woman named Christine showed up at Emily's door one day saying that Arie was around the corner and he wanted to see Emily. The friend called Arie and he spoke with Emily who said that she would call him back later but she never did. The friend and Arie continued to call Emily that day. That night the doorbell rang and Emily looked out the window as Arie was leaving and the journal was on the porch. She didn't open it but called the producers.

sparkler




Posts

: 706


Join date

: 2012-02-26



@Kashathediva

wrote:I thought we had heard Arie personally delivered the journal to her doorstep.
We did.
I wasn't convinced then and still not now, that she didn't actually read Arie's journal.  Not that it matters either way at this point, won't change my thoughts on any of them!  
 Glad she realized she treated Brad poorly!  
I am happy she seems to have settle down into a life that makes her happy and feel loved.  And that she's getting the big family she always wanted.  She sure makes cute kids!
Thanks for the review/insights into her book.

Ladybug82

Moderator





Posts

: 9119


Join date

: 2011-07-26



@sparkler

wrote:

@Lost17

wrote:I'm curious about Em's book too, what she had to say about Brad if anything.

I read the book the day it came out and this included taking it to vote, reading at red lights, at work etc. It was really interesting and I have always liked Emily. She struck me as kind of "lost" emotionally throughout her life. It seems that her father was kind of remote and provided for her but she seemed to want more emotionally from him than he gave. I think that tends to set women up for disasterous relationships. Ricky, her finance,  seemed to be a gift from heaven (I'm serious) and the relationship seemed to be very deep and supportive. Emily seems volitile because she didn't seem to know herself much of her life, although she tried through religion. She didn't get into a lot of detail which I would have liked about the bachelor/ette experiences. I think she didn't want to gossip (but I kind of liked that about Courtney's book). She hinted that Brad was too serious for her and he had anger issues. She hinted that she liked Jef's "edge" and humor but later realized it was immaturity. She basically said that she barely knew either Brad or Jef when she became engaged to them. Basically that the cameras stopped rolling and she was left with a finance she barely knew. She said when Ricki ran towards her and Jef after the proposal she knew it was a huge mistake. I was so deep into the Jef/Emily bubble then.....I was shocked when they broke up. It shows that we bring to the show what we want to see. Anyway, I enjoyed the book.  She seems so much more grounded now with he family and her faith. I'm really happy for her. Looking forward to hearing from some of you on your thoughts.
Thank you! He probably had anger issues because she wouldn't believe him! I'm sure he tried to reassure her over and over, but she probably thought he was seeing Chantal on the side-wasn't there a false rumor he saw her on that Thanksgiving...anyway, a lot of us saw how he felt for Emily, if only she could have got past that and not believed every little thing. Her insecurities really did a number on her. Glad it all worked out for her in the end, her son is the cutest little thing.
Have to laugh over the engagement to Brad/Jef and hardly knowing them, well, yeah, who does in this situation?
@Lost17

wrote:

Have to laugh over the engagement to Brad/Jef and hardly knowing them, well, yeah, who does in this situation?
Seeing how she had already been engaged to a man she barely know (Brad), I don't understand why she was so surprised when it was the same deal the second time with Jeff. (I still refuse on principle to spell it with one f! Immature twit!!!)

Sprite




Posts

: 9841


Join date

: 2011-12-04


Location

: London ON



It's stupid, but they all do it. They all come off their season knowing that they never really knew or loved the lead and then they go right back to proposing or accepting a proposal from someone on the show when they are the lead. She said in her huffpo podcast interview that she had been determined not to get engaged at the end of her own season and had told everyone who would listen she wouldn't, but when she got close to the end of the season, she just got caught up in the romance of it and the fairy-tale aspect of it. She didn't say it, but I'm sure there was also some arm-twisting from the producers, like Jason said happened with him. IMO.
Emily cares about her image and how she's portrayed and once she found out about Arie and his previous involvement with the producer, she shut him down. She figured she was being played by tptb and Arie so I'm thinking that's why she went the Jeff ;) route, to save face somehow.
Just finished Emily's book last night. Overall, I thought it was a decent read, especially what she shared about her life pre-Bachelor and her romance with Tyler Johnson. It was the Bachelor related stuff I was disappointed in. I just felt she kind of glossed over a lot of things. If I'm reading a book/memoir about someone I want to feel a more intimate connection, like I'm in their head feeling what they are feeling. I never really got that with Emily. It felt cautious, like she was still trying to please people with what she wrote. Although I applaud her for not trashing anyone, I think she could have dug a lot deeper and shared more.





Beach Lover




Posts

: 791


Join date

: 2015-09-07



So I mentioned about Emily Maynard's book and saying I'd skim through it if I was at Barnes and Noble. Well, apparently I don't have to do that now since I received an email yesterday from someone who read the book and gave us all the Cliff Notes version. Here you go:

Hi Steve,

I recently read Emily Maynard's book and jotted down a few things, and I figured I'd send you a few of the main points regarding the actual Bachelor stuff. Some of this may be stuff you already knew from spoiling the show as it happened. But I figured I'd send it anyway! So, getting started:

-As someone already posted in Reader Emails, when Emily was in casting interviews, they asked her who she liked from the previous season and she said nobody. When they asked who she liked from the whole series, she said Brad. The producers looks surprised and intrigued. (Maybe they were already considering him at that point and knew he was a possibility? I doubt they picked him JUST for her.)

-Contestants can't approach the lead until a producer tells them to or gives the okay. Nobody on the show is REALLY "stealing" anybody away. (So Olivia's constant need to be first was most likely a producer play this season.)

-They asked countless questions in ITMs, as we know, and one of the questions producers asked Emily was "What does Brad smell like?" (I suppose this is how they get the "crazy girl" edits. Girls just playing along and answering questions in full sentence format.)

-Brad was very uptight all the time and once, his brother talked about "poking the bear" to Emily. When Brad said he couldn't wait to be a stepdad, Emily "poked the bear" by reinforcing that it's not always easy and it's not always fun. The conversation just circled around over and over until he got fed up and walked away, and only came back to give her a stiff hug and say goodbye for the night.

-After the proposal, Brad scooped her up and said "Wow, Em, you're a lot heavier than you look!" Which hurt her feelings. (Great start to a relationship, right?)

-As expected, the days after the proposal were awkward but polite. They barely knew each other. Brad was uptight the whole time and they didn't have any fun.

-Brad first broke up with Emily by CCing her in an email to the producers, saying "Sorry but things didn't work out with Emily and I. It wasn't the fairy tale I thought it would be." He didn't bother to tell HER first. Their relationship was stiff, not lovey dovey and not comfortable. They broke up and got back together many times.

-She actually met her current husband, Tyler Johnson, BEFORE her turn as the Bachelorette and he made it known he liked her. As much as she claims in the book that she didn't want to do the show, she did it anyway instead of going out with him. (Hm… Odd.)

-The producers and Chris Harrison brought their kids for Emily's earlier shoots and Ricki loved having playmates around.

-Emily disliked Kalon immediately, from the first day. But she kept him around to make the show more interesting. She knew he'd bring the drama and sabotage himself.

-One bachelor named Alessandro took her on a cheesy vampire hunt with crosses hanging from the trees and a fog machine. He went on all these long rants about vampires. She was furious that he was turning the show into a big joke and wasting her time, and yelled at him. This scene never aired.

-At one point she thought Jef was flirting with a producer on a one on one date.

-Before a rose ceremony she accidentally mixed up a sleeping pill for a pill she needed for a skin condition. She was exhausted and loopy for the cocktail party until she downed a few Red Bulls. Between that and getting sick from the cold weather in Bermuda, she had a rough time of things!

– They made it seem like she was over finding out Arie's ex was one of the producers, but she never really trusted him after that. It still bothered her that he wasn't honest with her.

-Jef jumped off a hotel balcony and onto another and was nearly kicked out of the hotel. She was attracted to this "bad boy" side of him. Now she sees it as a red flag in hindsight.

-She told Jef and producers she did NOT want to get engaged on the show and everyone said OK. She was completely blindsided with the proposal. But she said yes because everyone was counting on her for a good show.

-Jef and Emily actually had fun in the days following the proposal, and they clicked better than she and Brad did.

-Arie's friend Christina showed up at her door out of the blue after filming concluded, and said Arie was in his car around the corner, and asked if she would see him. They talked briefly on the phone. The next day Arie rang her doorbell and dropped off his journal in an envelope and asked if she would read it. She didn't read it and sent it to the producers without opening the envelope.

-Emily became obsessed with the cruel gossip about her after the show. Jef tried very hard to be helpful and tried to get her to not take it seriously and to start ignoring it. But she didn't, and she became very depressed.

-She and Jef fought a lot but she doesn't say what it was about. They saw a Mormon marriage counselor but it didn't help. Eventually they broke up after one final fight, but she doesn't say what it was about. (I respect her for that, actually.)

-Her now-husband Tyler Johnson had a really beautiful, low key proposal at her home in Charlotte. They are a really great match.

All in all, I enjoyed the book but for some people it can be a tedious read. There is a LOT of God talk and introspection, which I think is great but not everyone will relate to. All in all there's not that much information regarding the show in comparison to Courtney Robertson's or Sean Lowe's books. The Brad breaking up over email thing was the most interesting part to me. The book paints him as kind of an odd dude!

Hope this wasn't too long of a read! Congratulations on another season spoiled!

Well there you go. Now I won't even bother skimming through the book unless I have a ton of time to kill at the mall waiting for my table at Cheesecake Factory.
Source: Reality Steve

bluwavz

Moderator





Posts

: 10690


Join date

: 2011-05-27


Location

: South Carolina



I just finished a book I enjoyed by Diane Chamberlain: Silent Sister. 
I will be starting another of her books tonight: Pretending to Dance. 
What else is anyone reading this summer?
My doctor asked me: "Does anyone in your family suffer from mental illness?" My answer:"No they all enjoy it immensely."" Let's all take a moment and put our petty Team This and Team That aside and remember when all is said and done we should be Team BBF first.   
 
Life really is too short. This is a show. " - Kasha 
RIP my little one. I will miss you. 

Kashathediva

Moderator





Posts

: 31858


Join date

: 2011-03-23



I read Chamberlain yrs ago. She was just alright, dawg.

I just finished Bossman by Vi Keeland which was a fun, sexy office romance.

seton




Posts

: 1488


Join date

: 2012-05-15



Just a few of Jennifer Weiner books. She's a good writer and her tweets about Bachelor shows are snarky too!
♡ SeanCat Boothstowe Shefani ♡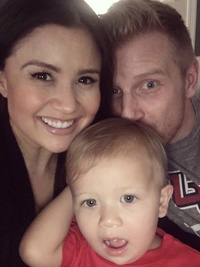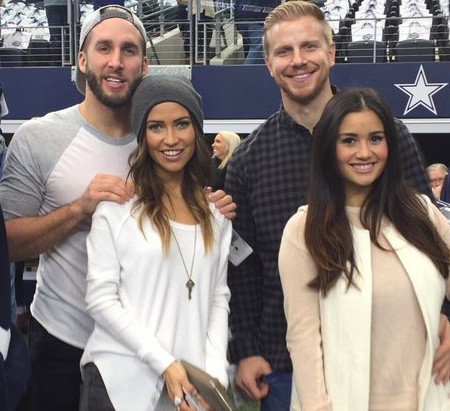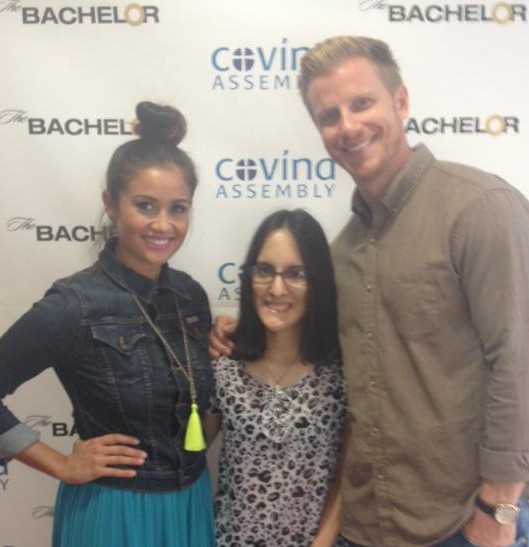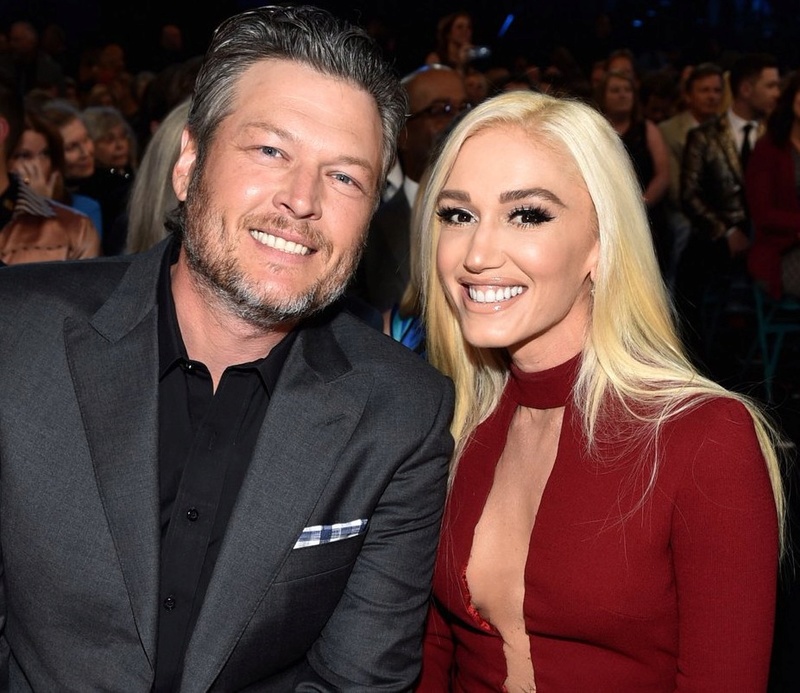 Linds911

Moderator





Posts

: 9092


Join date

: 2013-05-31


Age

: 27


Location

: California



I just finished a series by Kate Douglas, it was really good.

hdman




Posts

: 629


Join date

: 2015-06-06


Location

: Canada



Page 14 of 18 •

1 ... 8 ... 13, 14, 15, 16, 17, 18

All About Books - Discussion - *Spoilers*
---
Permissions in this forum:
You
cannot
reply to topics in this forum