Page 16 of 16 •

1 ... 9 ... 14, 15, 16
Yup, they're adorable. And I love her ring.
It's 7am here and I am standing in my garden doing this. I can't believe that's my finger wearing the second most beautiful thing I've ever seen!! The sapphire in this literally changes colour in different lights, I've never seen anything like it, I'm so unbelievably in love with it! I've always been a coloured stone person, and I just can't believe this is my engagement ring (BTW the first most beautiful thing is also featured in this video ) @sashafarber1
#EshaEngaged
#Sapphire
#ILoveMyFiance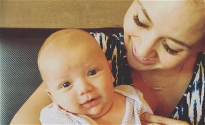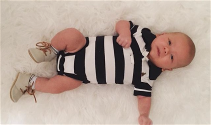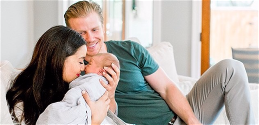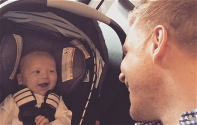 "I promise to be the best father I can be to our children, and I promise to always make you laugh with my silly faces and ridiculous voices." ~ Sean Lowe

lipsis

Moderator





Posts

: 17108


Join date

: 2012-12-02


Location

: Orange County, California



That is a gorgeous ring! I love it! I too didn't know they were dating! Congrats to both of them!
___________________________________________________________________________________________________
"Have a nice life"
.
Gord Downie #TheHip
Follow @BachSpoilersFan
All Rules
Posts without source will be deleted.
NO SPOILERS in any threads other than those titled Spoilers.  
@lipsis

wrote:They were together several years. They broke up for a short time but still called each best friend and got back together a while ago. They live together. I'm not sure but they they have lived together during their break up too. They are darling and I. So happy for them.
Thanks for this info lipsis!

pavalygurl




Posts

: 3838


Join date

: 2011-05-17



amberrose
Although our time was cut short @maksimc I'm so happy I had the chance to experience this with you! You truly are my brother for life! Who knew we would become so close in such a short amount of time? Thank you for not giving up on me and getting to know the real me with no judgment I'll love you forever for that reason and I'll always have ur back through whatever. I'll miss our stressed out rehearsals more then anything
I really didn't like Amber's attitude:
msn.com wrote:In fact, Amber had doubts about continuing early on and she confided in her partner Maksim Chmerkovskiy.
"I don't know, Maks. I don't know man, this is just so hard," she remembers telling him. "Tell me this is the hardest dance we'll ever have to do."
Maksim said, "So I immediately just lost my mind and I just lost a couple years of my life…You know what, I didn't even answer."
http://www.msn.com/en-us/tv/news/why-amber-rose-says-she-never-should-have-done-dwts/ar-AAj6v0T?ocid=spartanntp

Maddy




Posts

: 5588


Join date

: 2014-01-19



@lipsis

wrote:

@Junequilts

wrote:1 article I read said they've been together for 5 years and just bought a house together.

Hi June, I think that's about right. There was a brief time during that five years that they had broken up. I  think they might've remained roommates or something during that time. I recall a Thanksgiving pic that Emma captioned they had hosted dinner for their friends during that time. In any event, I remember seeing other pics where they hung out as friends and I was happy when they started using 'boyfriend' and 'my love' again. Like I said, they are darling.
I remember this. It was the season when Alek Skarlatos was on and they had that whole "alek and emma should date!!" thing going on and everyone even the pros were saying how cute they were. I think thats when they were on a break.

fangirlsamuri




Posts

: 350


Join date

: 2016-08-06



Page 16 of 16 •

1 ... 9 ... 14, 15, 16
DWTS Season 23 - Episodes - General Discussion - *Sleuthing - Spoilers*
---
Permissions in this forum:
You
cannot
reply to topics in this forum