Page 2 of 2 •

1, 2
Matty J
s/caps from Season Preview shown at end of Ep 1  
Ep 6 - Cameron and Matty J when Cameron gets his SD card

Ep ? -

GD singing - 5 guys (Courtney, Cameron, Lee, Matty J and Jake)

Ep 8? -

Matty 2nd SD

in vintage car and love boat cruise (BTS pics from July 27)

Ep ? -

Matty J

FD/F3 or LCD/F2 with Georgia (possibly in Singapore?)

Ep ? -

Matty J

FD/F3 or LCD/F2 speculated to be in Singapore based

Ep ? -

Matty J

speculated/sleuthed FD/F3 or F2/LCD with Georgia in Singapore

@Katiebelle

wrote:Here are my photos that also match the screen cap

Source

http://www.alamy.com/stock-photo/marina-bay-sands-pool.html

source:

http://www.pizzatravel.com.ua/eng/singapore/22/hotel_marina_bay_sands

Notice the brass handrails in the first picture and the building in the middle of second picture.

@AllAboutLove

wrote:Looking at this pic it does look a bit like Matty's feet/legs to me jumping into the pool in Singapore  

 

The swim trunks may be the same too and so would put Matty in Singapore for sure (along with s/caps posted and sleuthed by

@Sundy

upthread that suggest he is in Singapore).

Credit to

@LovingLove

and

@lrose

for spotting the pics of Matty and his swimming trunks

10/10 swim time

#amalfi

@matthewdavidjohnson @begatti_ @rk___ by @

claireolliver

@Sundy

wrote:

http://www.bachandbachettefans.net/t3780-the-bachelorette-australia-georgia-love-season-2-screencaps-no-discussion-sleuthing-spoilers#1048165
All s/caps by Sundy http://tenplay.com.au/channel-ten/the-bachelorette

AllAboutLove

Moderator





Posts

: 26534


Join date

: 2014-09-26



@AllAboutLove

wrote:Bringing this s/cap of the pool diving forward.

Sleuthed/Speculated:


Location = already

sleuthed

! (the location was sleuthed already earlier in the season by

@Katiebelle

to be

Hotel Marina Bay Sands

)

Who it is = s

peculated

to be Lee if Matty at the Raffles Hotel (stated by NI mag). Could be Matty but then Lee's location needs to be sleuthed

... if it is Lee diving into the pool, then both Matty and Lee had s/caps in the season preview of then in Singapore (so similar to Michael and Sasha who had s/caps in S1 season preview in New Zealand)

Possibilities for LCD:


Lee =  riding on a rickshaw and visiting a temple (as NI mag states) and possibly Marina Bay Sands hotel  

Matty = cable car and bell park of happiness at Fabre peak and Raffles Hotel (as NI mag states)

@AllAboutLove

wrote:pool sleuthed by

@Katiebelle

earlier in the season to be

Hotel Marina Bay Sands

https://www.marinabaysands.com/

@Katiebelle

wrote:

Here are my photos that also match the screen cap

Notice the brass handrails in the first picture and the building in the middle of second picture.


Source http://www.alamy.com/stock-photo/marina-bay-sands-pool.html

source: http://www.pizzatravel.com.ua/eng/singapore/22/hotel_marina_bay_sands

https://www.marinabaysands.com/

AllAboutLove

Moderator





Posts

: 26534


Join date

: 2014-09-26



@AllAboutLove

wrote:Matty in Singapore = Cable car and Bell Park of Happiness at Faber peak and Raffles Hotel (as NI mag states)

Thinking this is it.

Cable car to Mount Faber

and to

Bell Park of Happiness

(this is reminding me of Trisha/F2 for Bach Can S2 FD a bit)

And here where the

gate matches

(so Matty and G walking down the steps from the gate) where the Bell of Happiness is and

Georgia pulling on the bell

(see her hands) and little bells from the arch to the side of Georgia

Sources: http://surelysimple.com/sightseeing-in-singapore-day-one/

http://www.bachandbachettefans.net/t3743p432-bachelorette-australia-georgia-love-season-2-screencaps-discussion-sleuthing-spoilers#1056240

AllAboutLove

Moderator





Posts

: 26534


Join date

: 2014-09-26



@Love_is_Eternal

wrote:The photo of Lee in Singapore is at Raffles Hotel.  I visited Singapore in early July.  The base of the white pillars are very familiar.

The Hotel's rickshaws aee famous:

http://cazzbo.blogspot.com.au/2013/05/rafflesrickshaws.html

On that page, have a look at the base of the pillars:
@Love_is_Eternal

wrote:

@Love_is_Eternal

wrote:

@lrose

wrote:Trishaw Uncle is the name of the rickshaw company..

The colour and logo on the shirt seems to match.. Or is that just me seeing it?

The 'trishaw' itself looks a bit different, but I feel like the logo on it looks similar (even though the G+Lee one is hidden with flowers)  

s/c 1: https://media-cdn.tripadvisor.com/media/photo-s/02/79/7a/28/customer.jpg

s/c 2:http://www.newidea.com.au/article/celebrityroyals/bachelorette-finalists-revealed-georgia-love

IMO the colour and logo on the shirt is a match too.  

Have just read the article in NI mag.  The photo of Lee and G kissing on the rickshaw/trishaw shows a snippet of the "driver". IMO it is the same yellow and the word "Thank" is visible on the back of the driver's T-shirt.

Found this image on the page https://shimworld.wordpress.com/2012/05/21/trishaw-uncle-a-nostalgic-charm-of-albert-court-village-hotel/. IMO its a match.  Also, Trishaw Uncle's website states that it is the only authorised trishaw company.  It would make sense that they are involved - if I try to think from the perspective of the tourist authorities in Singapore.  
Last edited by AllAboutLove on Wed Oct 19, 2016 3:05 am; edited 1 time in total

AllAboutLove

Moderator





Posts

: 26534


Join date

: 2014-09-26



@AllAboutLove

wrote:Lee in Singapore... could sleuth the locations for his LCD. May have more pics on diimex.com

According to NI mag: Lee has a rickshaw ride (seen in pic below) and visits a temple (so could see temple locations)

Also, possibility of Hotel Marina Bay Sands

**NOT shown in Season Preview** Ep 12/Finale -

Lee in F2 on LCD?

in Singapore (BTS pics sleuthed by

@Sundy

and New Idea spoiled pics)

diimex.com

http://www.newidea.com.au/article/celebrityroyals/bachelorette-finalists-revealed-georgia-love

All s/caps by Sundy http://tenplay.com.au/channel-ten/the-bachelorette

AllAboutLove

Moderator





Posts

: 26534


Join date

: 2014-09-26



@AllAboutLove

wrote:

@AllAboutLove

wrote:If both guys were at Raffles hotel then I think they both could have started from there...

Perhaps Matty starts at Raffles Hotel and goes up cable cares to Mount Faber, Bell of Happiness, and then something later on (the s/cap with the wicker seat?)

Perhaps Lee starts at Raffles Hotel and gets on a rickshaw to go to a temple and then maybe evening at Marina Bay Sands hotel?

I have a harder time seeing Matty go all the way up the mountain and then to Marina Bay Sands than Lee who doesn't seem to leave the city area (since the temples seem to be in proximity and a rickshaw ride indicates to me that it was closer in distance)  

In case both Lee and Matty started from Raffles Hotel... I made a map with the locations that are known by NI mag. Nothing set in stone, just speculating on what the LCDs may be based on NI mag info

Matty

= red color circle and line (to indicate cable car ride) and at

Raffles Hotel

then on

Cable car to Mount Faber

to the

Bell of Happiness

on Mount Faber where they rang the bell and

signed a smaller bell Lee

= dark blue color circle... thinking Lee in the pool diving at

Marina Bay Sands hotel

since it is across the bay from Raffles Hotel and there are

Temples

nearby Marina Bay Sands hotel where Lee and G could have visited via a

rickshaw ride

since Temples are close and rickshaw is shorter distance (whereas Matty goes on cable car so further away)

ETA: I understand that the distance is not that far. I am just taking into account the s/caps of Matty and Georgia on the wicker seat and tying that into possibly the evening/later portion of the date. Lee has no s/caps known for Singapore yet so I think it is feasible that given he goes on a rickshaw and not as far as Matty that his evening could be the pool s/cap.

my map

Link to map and with temples https://www.google.com/maps/search/temple++Singapore/@1.2848392,103.8399022,14z

AllAboutLove

Moderator





Posts

: 26534


Join date

: 2014-09-26



Lee
s/caps of from Season Preview (as well as BTS pics and spoiled pics)
If there are any missing let me know and I will edit and update this list so they are in one post
Already aired:

Ep 6 -

Lee on GD

guys oiled up and also rowing (8 guys on date: Lee, Clancy, Courtney, Rhys, Ryan, Todd/Intruder, Matt, and Jake)

Ep 8 -

Clancy, Courtney, Jake, and Lee

**yet to air**

Ep 9 -

Lee on GD

singing with other guys (Courtney, Cameron, Lee, Matty J and Jake)

Ep 9 -

Lee 2nd SD

on "The Notebook date, rowing and picnic" (BTS pics filmed on August 2 in filming schedule thread)

**NOT shown in Season Preview. Shown in preview for HTDs** Ep 10/HTDs -

Lee HTD

(with his nana as sleuthed by

@Sundy here

)

Ep 11/FD/F3 -

Lee FD/F3

in Sydney (BTS pics filmed August 17 in filming schedule thread)

**NOT shown in Season Preview** Ep 12/Finale -

Lee in F2 on LCD?

in Singapore (BTS pics sleuthed by

@Sundy

and New Idea spoiled pics)

diimex.com

http://www.newidea.com.au/article/celebrityroyals/bachelorette-finalists-revealed-georgia-love
All s/caps by Sundy http://tenplay.com.au/channel-ten/the-bachelorette

AllAboutLove

Moderator





Posts

: 26534


Join date

: 2014-09-26



Matty
s/caps of from Season Preview (as well as BTS pics and spoiled pics)
If there are any missing let me know and I will edit and update this list so they are in one post
Already aired:

Ep 6 - Cameron and Matty J when Cameron gets his SD card

Ep 8 -

Matty 2nd SD

in vintage car and love boat cruise (BTS pics from July 27)

***yet to air***

Ep 9 -

GD singing - 5 guys (Courtney, Cameron, Lee, Matty J and Jake)

**NOT shown in season preview. Shown in HTD preview** Ep 10/HTDS -

Matty HTD

(his brother and sister shown as sleuthed

here

)

Ep 11/FD/F3

or

Ep 12/Finale -

Matty J

FD/F3 or LCD/F2 speculated to be in Singapore based on

nail polish for Georgia

Ep 12/finale -

Matty J

LCD in Singapore -- Georgia's outfit matches the one in New Idea magazine 

http://www.newidea.com.au/article/celebrityroyals/bachelorette-finalists-revealed-georgia-love

Ep 12/Finale -

Matty J

speculated/sleuthed to be Matty based on his black shorts and legs/feet as sleuthed/speculated

here
All s/caps by Sundy http://tenplay.com.au/channel-ten/the-bachelorette

AllAboutLove

Moderator





Posts

: 26534


Join date

: 2014-09-26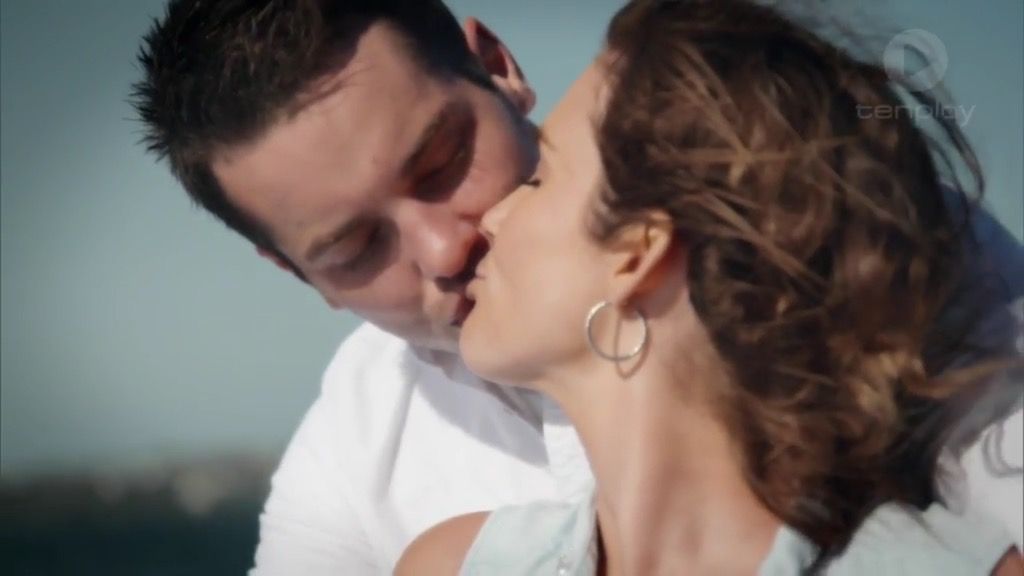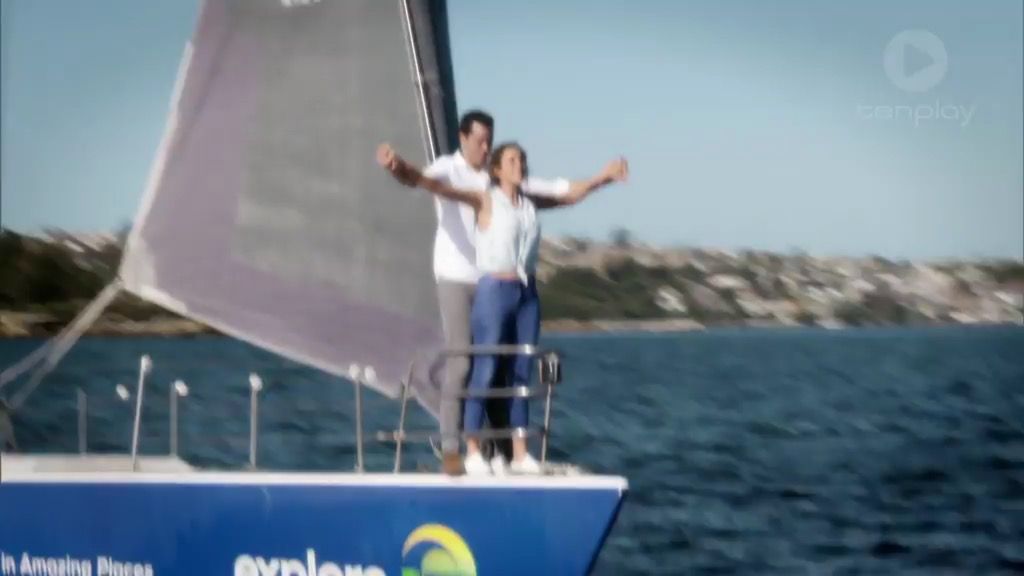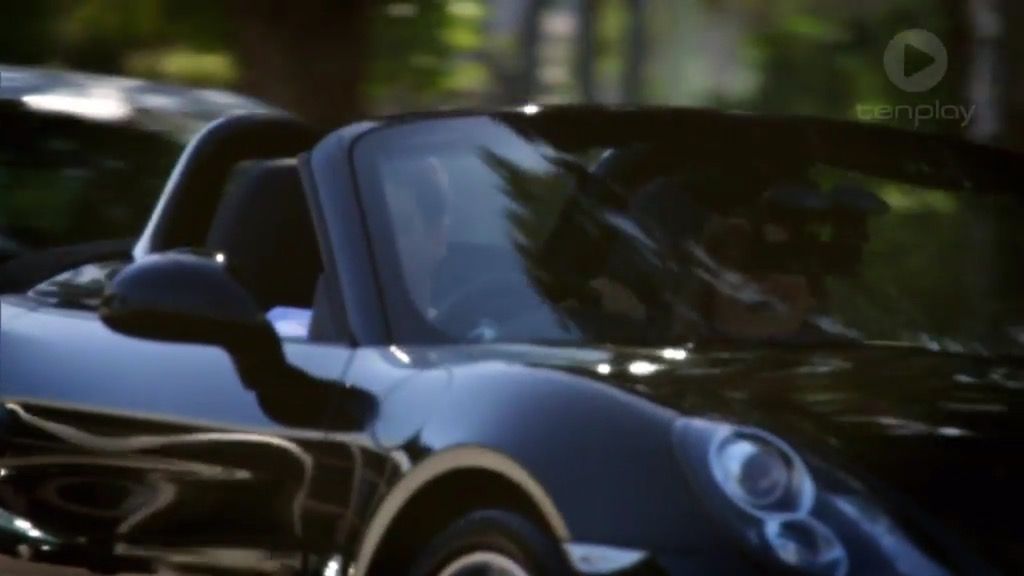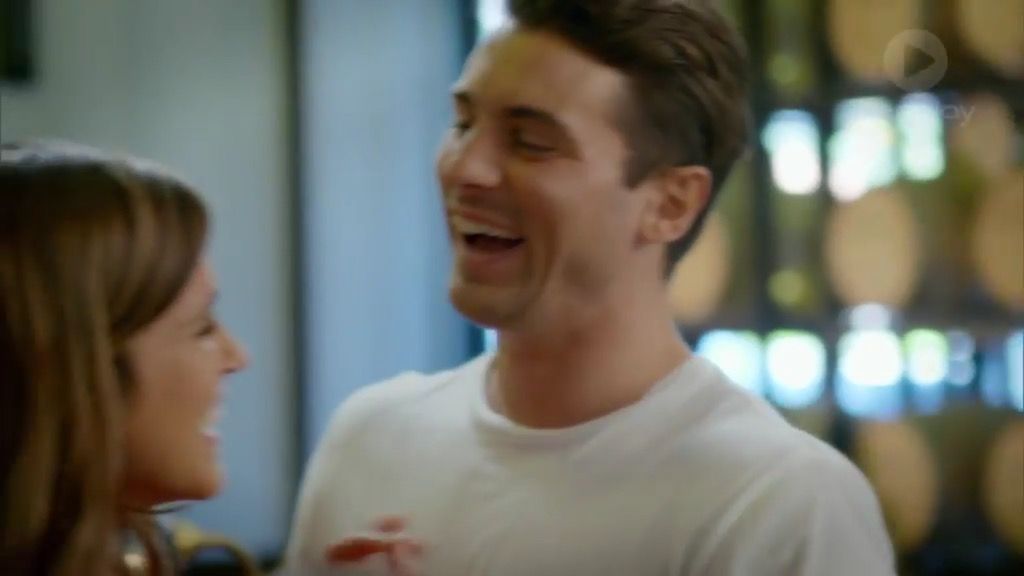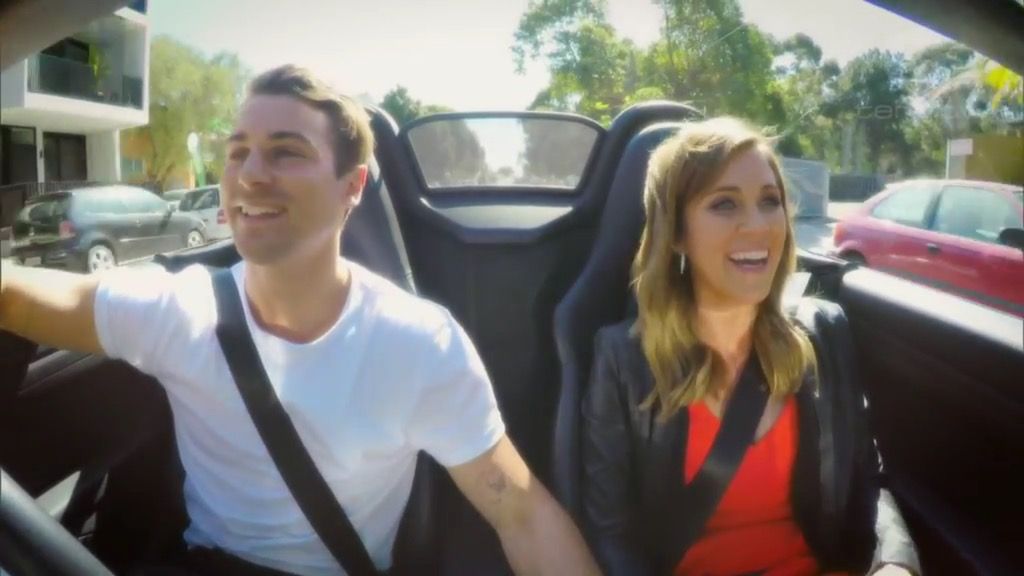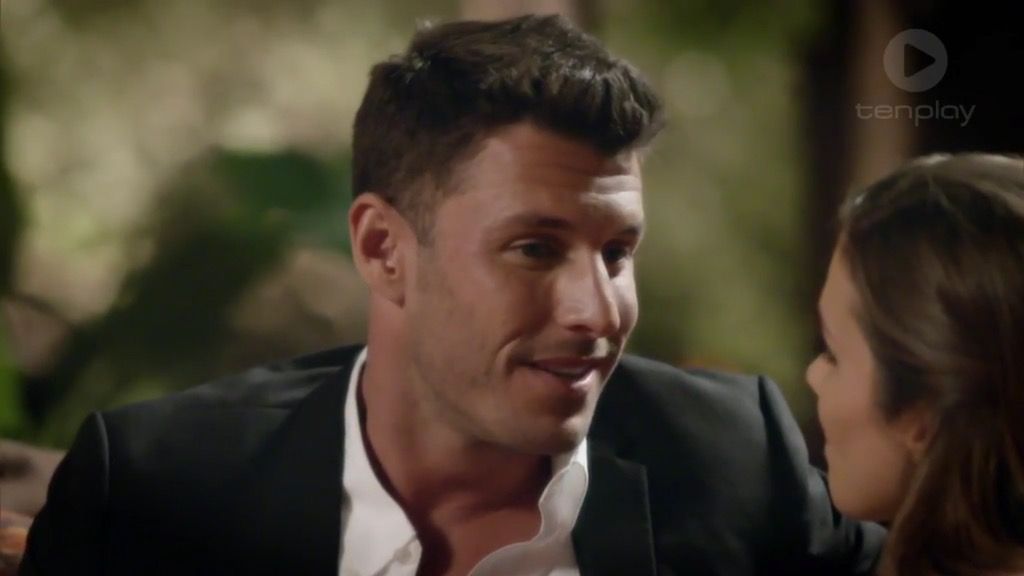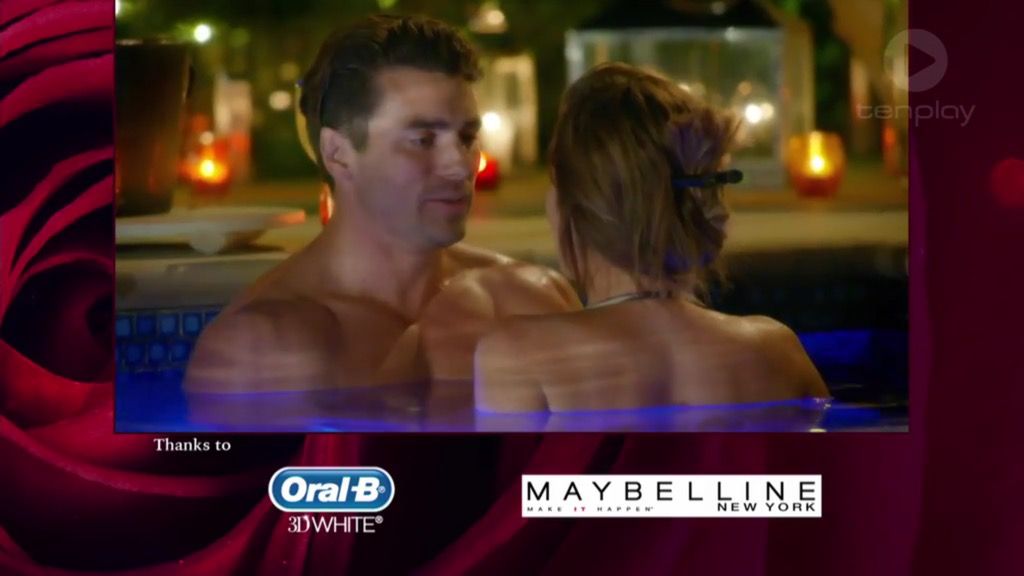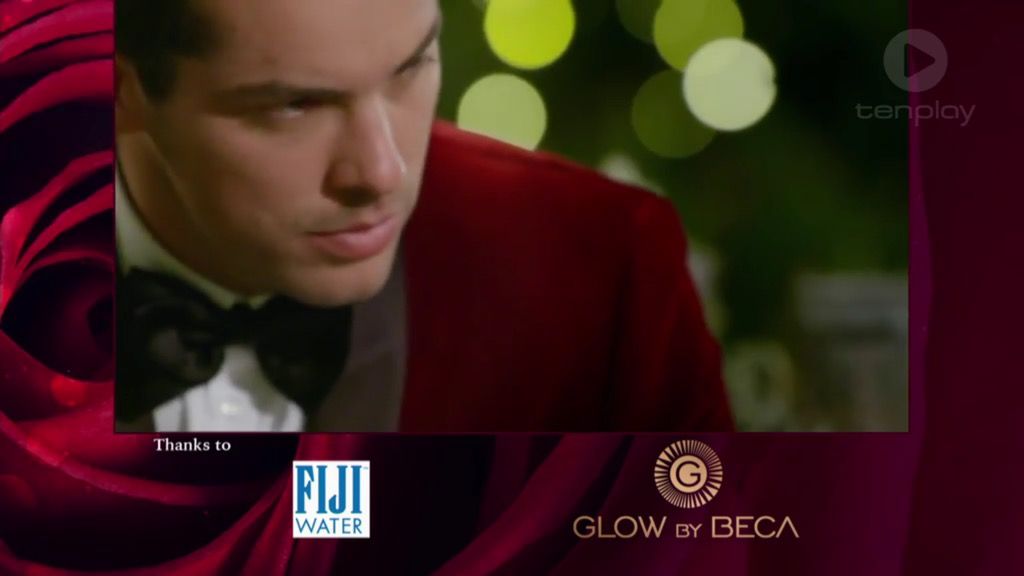 My screencaps from tenplay
Last edited by Sundy on Fri Oct 21, 2016 3:55 am; edited 1 time in total

Sundy




Posts

: 3822


Join date

: 2014-09-29



And some more. My screencaps from Tenplay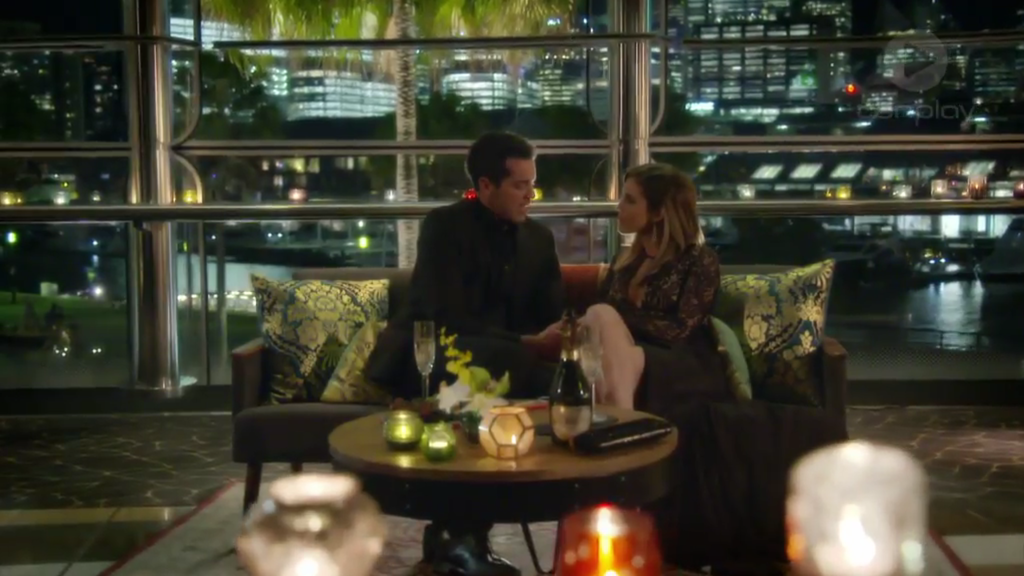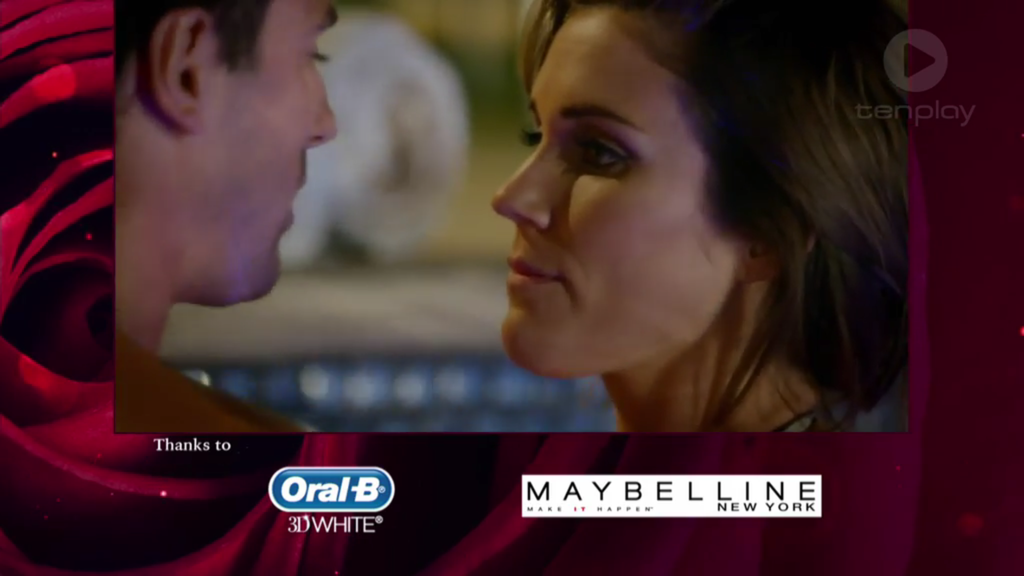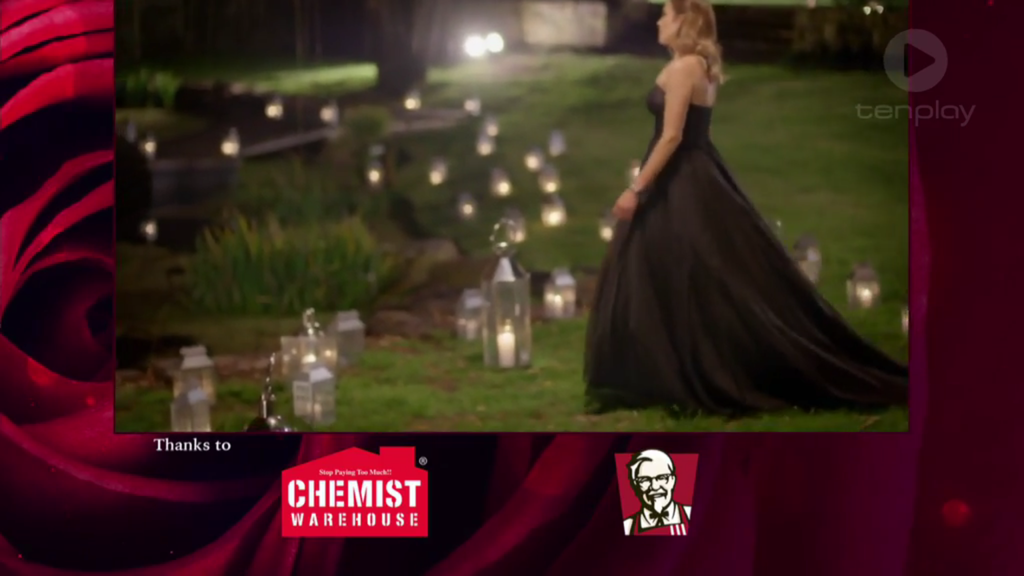 Sundy




Posts

: 3822


Join date

: 2014-09-29




AllAboutLove

Moderator





Posts

: 26534


Join date

: 2014-09-26




Sundy




Posts

: 3822


Join date

: 2014-09-29



Page 2 of 2 •

1, 2
Bachelorette Australia - Georgia Love - Season 2 - Screencaps - NO Discussion - *Sleuthing - Spoilers*
---
Permissions in this forum:
You
cannot
reply to topics in this forum