Page 78 of 81 •

1 ... 40 ... 77, 78, 79, 80, 81

I feel like this is a totally different Nick than the guy grabbing Corinne's boobs and letting her stick her tongue down his throat. He seems genuine, tender, and caring. I get super bad second hand embarrassment, so watching the clip makes me cringe a little- but his body language is acing the test. I can't wait to see more of these two.

shaughnessyb




Posts

: 398


Join date

: 2016-03-10


Age

: 28


Location

: NY



What stood out to me in that preview was how affectionate and familiar they were for it being their first date, especially since we haven't even really seen them together yet. I was surprised to see them kiss at hello and him nuzzle her neck, not to mention kissing her forehead when they were seated on the plane.

I'm not usually a believer in the theory that they don't show us time with f1 because it would be so obvious compared to his other interactions, but if the rest of their date looks like this then I might buy into it. A lot has obviously gone on during their time at cocktail parties that we haven't seen.

allykat




Posts

: 935


Join date

: 2011-06-05



@sdmom

wrote:I must be looking at the clip with rose colored glasses on! He's so tender with her when she's not feeling well. And she run over to him and they kissed... it seems to me they are already very familiar with each other and he kissed her on her forehead....so sweet ....

Source
http://www.etonline.com/tv/207425_exclusive_vanessa_first_date_with_nick_is_every_girl_nightmare_new_bachelor_promo_don_t_puke/
Last edited by sdmom on Fri Jan 13, 2017 3:34 am; edited 2 times in total

sdmom




Posts

: 5725


Join date

: 2012-07-23



I am surprised at just how affectionately they seem to be greeting each other. We haven't seen just how this has developed so quickly since we barely saw her last episode and we saw none of their time together. I am loving it. Nick looks like a smitten man. I hope Vanessa makes him work for it and while the other women are busy chasing him, he spends his time chasing her!

Sprite




Posts

: 9745


Join date

: 2011-12-04


Location

: London ON



Ok, I can't help it, I'm shipping them hard after seeing that clip. I love how the f up dates build the connection.
Last edited by Cocoasneeze on Fri Jan 13, 2017 3:11 am; edited 1 time in total

Cocoasneeze




Posts

: 3255


Join date

: 2016-01-12


Location

: UK



Yes
@Sprite
. I completely agree. I want to see Nick chase and woo her. That was part of the enjoyment of his two stints on the Bachelorette. He gives good chase.

OnePromise




Posts

: 1505


Join date

: 2015-05-20



Ok so crazy question... what are they wearing on their wrists? And doesn't the SC of Nick's "mesnick" show him wearing a similar yellow band on his wrist? Would they be the same yellow bands? If so, why?

OnePromise




Posts

: 1505


Join date

: 2015-05-20



I think sometimes people wear wrist bands to help them with nausea.

If this is where he first starts to wear it, it may be his way of subtly giving her a shout out and he uses it as a souvenir of their date. Kind of like Trista slept with the stuffed whale Ryan gave her.

Sprite




Posts

: 9745


Join date

: 2011-12-04


Location

: London ON



The heavy emphasis on the Corrine situation makes even more sense now. They need something to make it all seem less obvious. Goodness these two in just those screen caps/video have the IT factor IMO. I am so happy/jealous of her for the way he is looking at her. And then the whole barf incident, he looks so comforting and attentive.

MonicaJM2001




Posts

: 2816


Join date

: 2013-06-12



I looked on the Zero Gravity website and a number of participants were wearing them during the flight.
Here's Joey Fatone from N'Sync: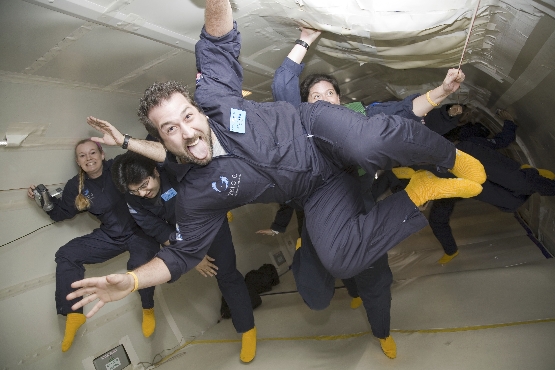 I agree that Nick is wearing it with some relationship to Vanessa. Just to play devil's advocate, what if she gets upset after the girl fight in Bimini and leaves (attempts to leave) causing Nick to have his "mesnick" on the Bimini boardwalk. Maybe she gives it to him as she is leaving. Most dramatic ever!
Source:
https://www.gozerog.com/Uploads/Image/Galleries//sized_ZG160_098.jpg

OnePromise




Posts

: 1505


Join date

: 2015-05-20



Has he been spotted wearing the yellow band since filming concluded?

ElonM




Posts

: 4527


Join date

: 2012-07-02


Location

: Germany



@ElonM

wrote:Has he been spotted wearing the yellow band since filming concluded?
Good question. I briefly checked some of the other SC and didn't see it any other times, but someone else might want to double check. I haven't seen him wear it since filming ended but I haven't been looking for it either. Is this going to be another "ring-gate"? Nick is a bit sentimental when it comes to this type of thing.

OnePromise




Posts

: 1505


Join date

: 2015-05-20



Page 78 of 81 •

1 ... 40 ... 77, 78, 79, 80, 81

Bachelor 21 - Nick Viall - Media SM Vids - Discussion- *Sleuthing Spoilers* #3
---
Permissions in this forum:
You
cannot
reply to topics in this forum