Page 43 of 54 •

1 ... 23 ... 42, 43, 44 ... 48 ... 54

Happy Thanksgiving everyone! Watching K's Snapchat and glad to see both of their families are together and having a fun time!
♡ SeanCat Boothstowe Shefani ♡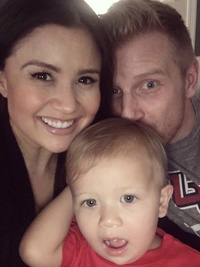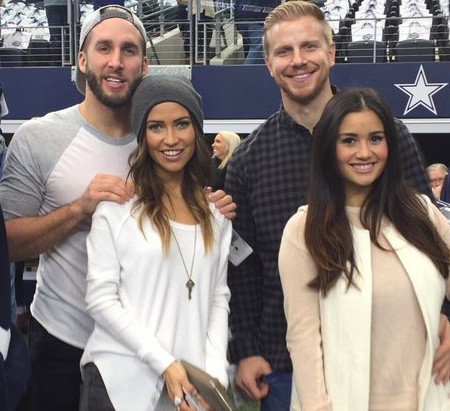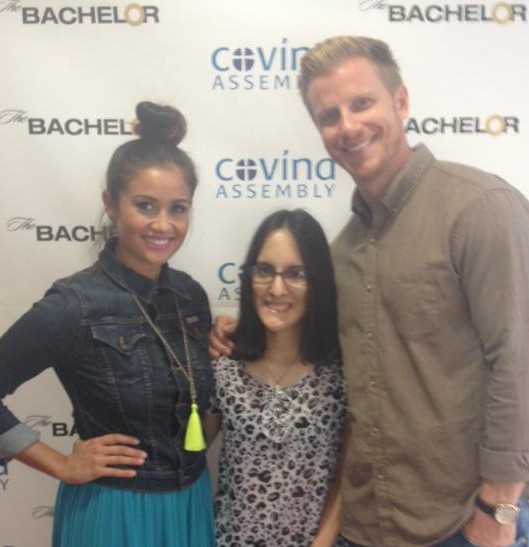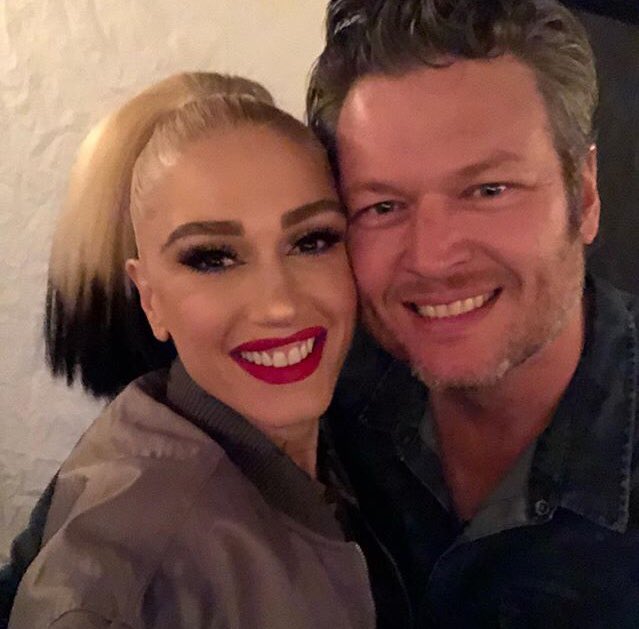 Linds911

Moderator





Posts

: 9013


Join date

: 2013-05-31


Age

: 27


Location

: California



It's nice both sides are together. K schedule has been hectic lately so time with family is just what she needs.


I love Shawns Isnta stories with his 5 mile run today. So many people doing it. All sorts of costumes of the participants.

Fun!

nikikass




Posts

: 1150


Join date

: 2011-04-07



I thought I'd finally post some of Kaitlyn's answers from her Podcast One 'Ask Me Anything' that took place a few weeks ago:
Q:  Would they start a family before marriage?
A:  They don't rule it out.  They have a home and love each other and can't wait for kids.
Q:  Would they ever move to Canada?
A:  They talk about it all the time but will settle for a summer home.
Q:  If she and Shawn got matching tattoos, what would they be of?
A:  Tucker's face
Q:  Is there anything she really wants to do while they're living in NYC?
A:  She figure skated for 8 years, so she wants Shawn to take her ice skating in Rockefeller Center...but secretly she really wants to see how bad he is on the ice.
Q:  Where would they honeymoon?
A:  African safari
Q:  Do they know what they want to name their kids?
A:  Yes.  They already have a few names picked out.
Q:  What advice would you give your 15-year-old self?
A:  Stop swimming oceans for people who wouldn't jump a puddle for you.  
Q:  Broadway has long hours and demanding schedules so it's tough on bodies.  Does she feel ready and is she nervous?
A:  Super nervous, but it's only 10 weeks of her life so she knows she can handle it.
I made notes that she gave really good advice about serious things like depression, career struggles, and dating guys who don't commit, but it was weeks ago and now I can't remember exactly what she said.
(And as a side note, I have to say I loved Kaitlyn's Instastory of Shawn holding Sydnee's hand as they walked through NYC.  And I loved that Kait's Mom, Rob, and Sydnee spent Thanksmas with Shawn's family in CT.)

crunchette




Posts

: 412


Join date

: 2015-08-20



@crunchette
Thanks for that. Our girl is growing up. But lets hope she still stays silly. I like her immature side sometimes.
LOL

nikikass




Posts

: 1150


Join date

: 2011-04-07



Thanks so much for the recap
@crunchette
!! So sweet. I have loved watching their relationship grow and can't wait to see the rest of their story

Alanna




Posts

: 18258


Join date

: 2011-03-23



I just finished watching Shawn and Kaitlyn on The Morning Breath podcast:
Doodle is adjusting to NYC very well. Shawn said Doodle is used to traveling all over the country and is happy as long as he's with them.
Shawn had anxiety about moving to NYC because it's so hectic and fast-paced, but this morning he actually told Kaitlyn that he's loving their time there.
Kaitlyn shared her new music with the girls last week and they said it's really good and totally legit. Kaitlyn is hoping to release it in early 2018.
They're thinking about taking Kait's podcast on the road (similar to what they do with City Strong).
Kaitlyn said she actually picked out TWO of Hayley Paige's wedding dresses and is planning to wear both at the ceremony. (My video feed died at this point so I missed much of this conversation.) They were asked if they'd do a TV wedding and they both said that maybe they were already in talks, but they've played this game before so I don't know what to think. They also said Doodle would absolutely be in the wedding -- and jokingly said maybe even as best man.
Shawn said he would have left with Kaitlyn if she wasn't chosen as the bachelorette, so they would have ended up together no matter what.
And Shawn BEGGED to walk and babysit Claudia's dog. That man LOVES doggies.
(Now everyone here knows how much I love Shawn, so it won't be a surprise for me to say that I thought he was hot as hell in this podcast -- even with that awful mustache. He looked so tan and healthy...then add the swagger and that voice.
Photos don't do him justice IMO.)

crunchette




Posts

: 412


Join date

: 2015-08-20



Awesome recap!!!! Thank you!! I don't know if the tv wedding talk is just talk (I think it is) but the reality imo is that they're getting antsy to get married and it will definitely happen sooner rather than later now. I think Shawn was happy letting Kaitlyn take the reigns here- stay engaged forever, set a date far in the future, etc etc., and at this point, she totally seems ready to start planning and be married to him.

Alanna




Posts

: 18258


Join date

: 2011-03-23



@crunchette
thanks for taking the time to share all that!
It works out well when TG is celebrated on two different months by two different countries. That's wonderful her parents joined them for their TG.
___________________________________________________________________________________________________
RIP Sophie Little Girl  
Follow @BachSpoilersFan
All Rules
Posts without source will be deleted.
NO SPOILERS in any threads other than those titled Spoilers.  
@crunchette
I cant wait to hear K's music. I love watching their IG stories.
Where can you watch the Morning Breath?

nikikass




Posts

: 1150


Join date

: 2011-04-07



OK I found the link to replay the podcast and found what I missed. Kaitlyn said trying on dresses really got her in the mood for a wedding, so she wants Shawn to try on tuxedos so that he'll get in the mood. Claudia told him that she has a guy he needs to go see. Apparently he does amazing custom suits and Shawn appeared to be willing to meet with him. Kaitlyn was so excited about the prospect of moving forward that she was looking at Shawn with stars in her eyes.
I guess I never believed that Kaitlyn would go wedding dress shopping without her mom and sister, so I didn't really believe her when she said she was trying on wedding dresses. But nope, she seems VERY serious and VERY excited. But when asked about "What's happening in 2018?" they still say they don't really know...so let's hope those dresses aren't outdated by the time they actually tie the knot.
Oh before I forget: She also has a wedding planning event that she's attending in Vancouver in January. This girl is gonna have wedding on the brain. Poor Shawn.

crunchette




Posts

: 412


Join date

: 2015-08-20



@nikikass

wrote:

@crunchette

I cant wait to hear K's music.  I love watching their IG stories.  

Where can you watch the Morning Breath?
Shawn and Kaitlyn are only on for the last 18 minutes of the show.  They appear around the 36:00 mark.
https://www.facebook.com/TheMorningBreath/videos/vb.1255918227862403/1503764716411085/?type=3&theater

crunchette




Posts

: 412


Join date

: 2015-08-20



Sorry I'm posting so much, but I just listened to Kait's Off the Vine podcast that she did live in NYC with Girlwithnojob (AKA Claudia).  I'm shocked that I actually enjoyed most of it.  Here it goes:
Shawn couldn't come up with any confessions, so Kait told everyone that he looks in mirrors and flexes...or looks at himself as he passes by windows.  And she said "...but I would, too, if I were Shawn B.  You're ridiculous [meaning handsome]."  This girl has NO shame in stating how attractive she still thinks he is.  She goes on and on and on.
Kait talked about getting Botox and said Shawn is against it.  Shawn said "I'm not against it.  I just don't think you need it," which made the audience go "Awwww!"  And Kait said "See what I mean?  He's perfect!"  She got Botox the other day, came home, and Shawn said "Babe, you look so good...did you get a new forehead?"
Claudia said Kait should do "Say Yes to the Dress."  Kait said "I already have my wedding dress."
Kait joked that she's competitive they almost broke up over a game of Dominos.
Claudia told Shawn "It's so weird that you and I get along so well because we couldn't have less in common."  Kait replied "That's how I feel."  
Kait said they got into a stupid fight the night of her soft Broadway opening.  They were home laying in bed after the show and Kait was wired/excited but Shawn was tired.  She woke him up and asked "Can you just look me in the eyes and tell me you're proud of me?"  He said "Are you kidding me?  I just drove from Nashville to NYC yesterday, I'm living in NYC with you, plus I gave you flowers and a card (which you left in the sushi restaurant)."  She said "I know. I'm horrible...and it was the best card ever.  You even came backstage after the show and said 'The show was incredible.  It's so crazy to see you up there, but the craziest part is it's not crazy cuz you deserve it.'"  Again "Awwwwww!"  Kait asked if she was embarrassing him, and he said yes.  
I'm putting this in bold:  
OK...at the end, Kait said "When we have a wedding date I'll announce it on the podcast, so stop asking...but maybe we're already married because I needed a green card to work on Broadway."  And when they did Morning Breath this morning, Claudia introduced them as "Shawn and Kaitlyn Booth" and then quickly added "soon to be."  They can't really be married...can they? Naaah.
(BTW, Shawn doesn't talk much, but when he does it counts.  And I think he's pretty funny.  Example: When she said she was wearing two dresses, he asked "At the same time?")
OK...I'm done.

crunchette




Posts

: 412


Join date

: 2015-08-20



Page 43 of 54 •

1 ... 23 ... 42, 43, 44 ... 48 ... 54

Kaitlyn Bristowe - Shawn Booth - Fan Forum - General Discussion - #6
---
Permissions in this forum:
You
cannot
reply to topics in this forum