Page 24 of 24 •

1 ... 13 ... 22, 23, 24
@moonchild

wrote:Someone reminded me that on JoJo's season they went to South America (Uruguay and Argentina), flew back for HTD's, then went to Thailand.  Both are expensive flights, so they very well could make two flights.  Europe isn't nearly as expensive as a flight to Thailand.
but I think they had an airlines sponsor no? If so, then they have free ticket no? This is what I am wondering this season. If they have IBERIA (Spain airlines) or any other airlines sponsor, we may know where they go.
Generally, the fanstasy dates are in hot countries because we have this swimming in clear sea taping when we see the couple on top of each other and kissing. Saw it many many times. Plus in our mind, we associate honeymoon aka fantasy date with hot beautiful beaches...
so for me I am thinking that in march/april... south europe is not that hot weather, probably in the 20°C/68°F... nice but not hot hot.
They could go to canarias though but not very convenient regarding flights etc but pretty though and part of Spain. So again if IBERIA is their sponsor this season, why not.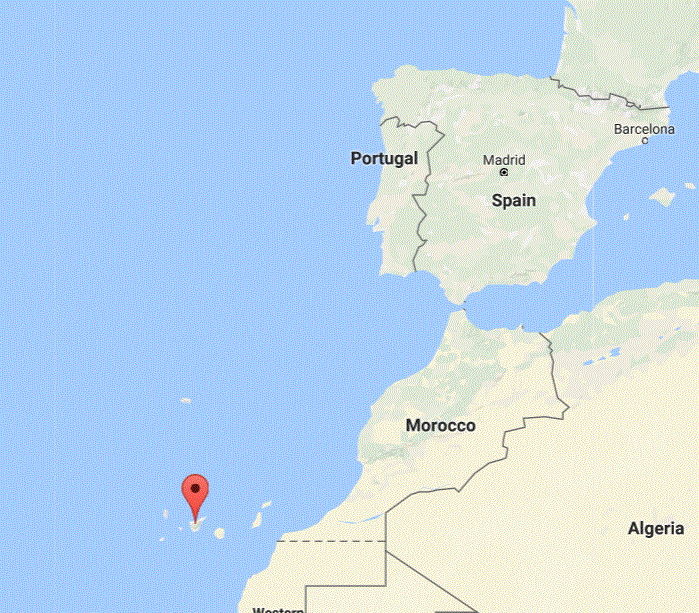 google maps
But I would think something more exotic. It would be interesting to check the places they went for the last 10 seasons and see if there is a pattern.

HEA




Posts

: 8581


Join date

: 2014-11-09



did you ever thought about sex thinking about rachel?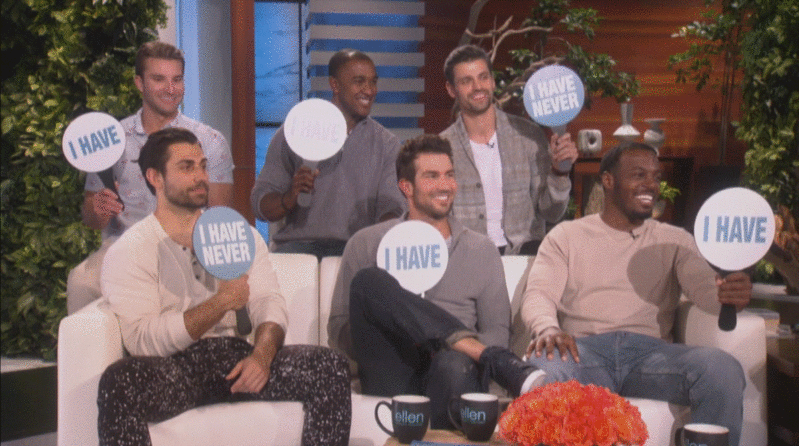 recorded from TV - my sc
so there are 2 gentlemen here... I do not believe you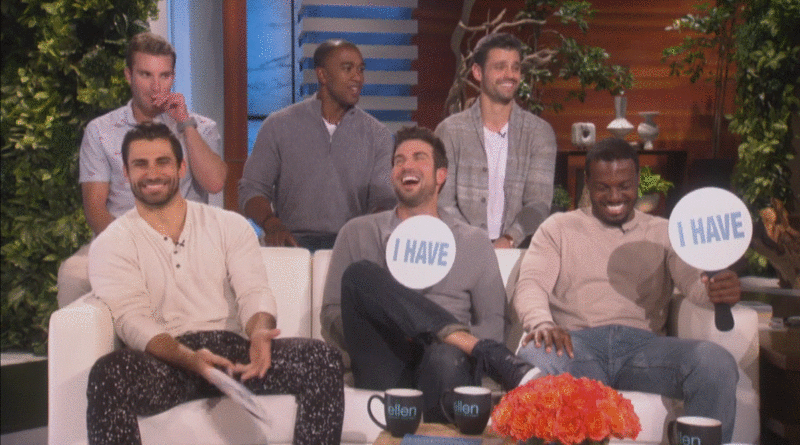 recorded from TV - my sc

HEA




Posts

: 8581


Join date

: 2014-11-09



I have never made a nude selfie
recorded from TV - my sc

HEA




Posts

: 8581


Join date

: 2014-11-09



so nothing new on rachel planet... she was on top of Peter... Did Peter said: I missed you last night?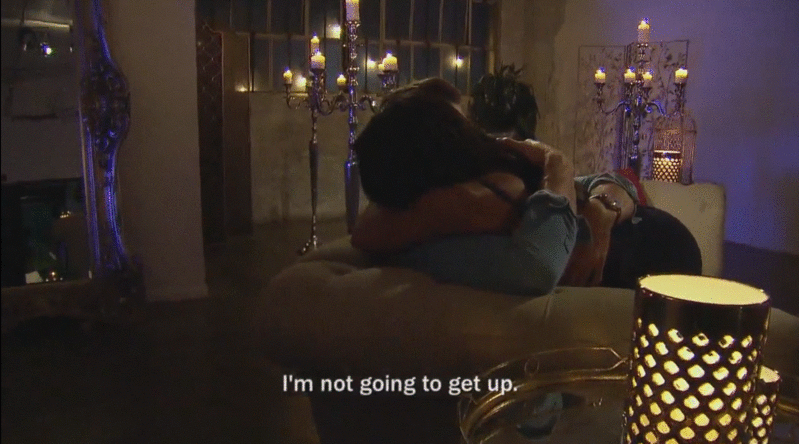 recorded from TV - my sc
she had her legs on Bryan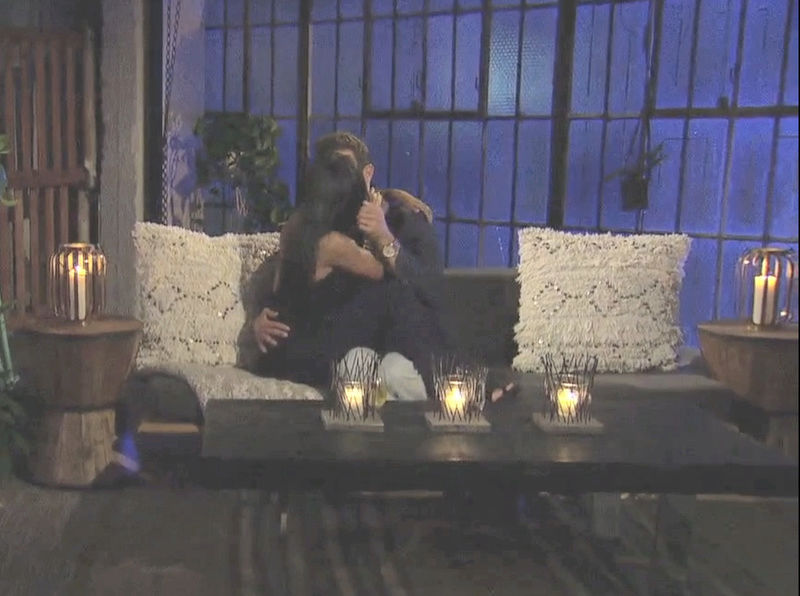 recorded from TV - my sc

HEA




Posts

: 8581


Join date

: 2014-11-09



since I am bored...
I am reconsidering my Don Quixote and maybe the picture is a bull. And if it is a bull then it could very much be Pamplona as it is not far from the monastery. But she is wearing a summer top which is not the kind of temperature in march you get in northern spain (16°C 61°F). It rains also so I am thinking they may move more south and a perfect place to go would be ANDALUSIA (Seville).
Bullfighting is very present in spain but more in certains cities. But what bothers me is the temperature. So for me, they probably did not stay in the monastery and vineyards area.
or........
this segment is part of the fantasy date somewhere else
and the picture is about anything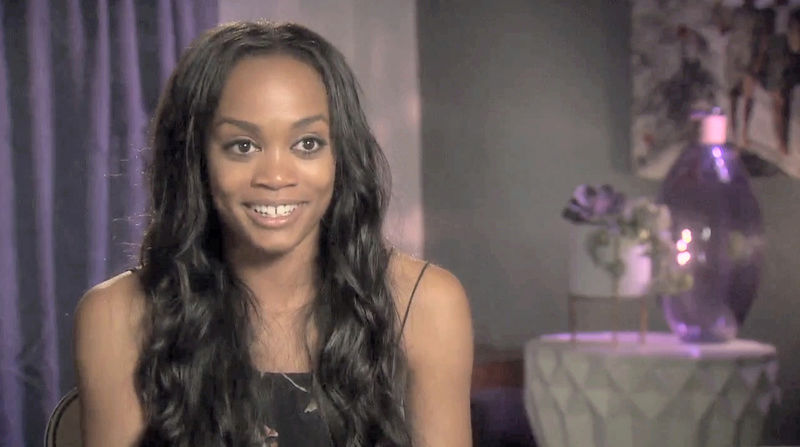 from recorded TV - my sc

HEA




Posts

: 8581


Join date

: 2014-11-09



[url=
][/url][url=
][/url]
Comparing these two SC with similar lighting, it appears to me that Rachel has on little to no makeup in the top one where she declares she is falling in love.  The bottom one we know was during or after her 1-1 date with Peter.  I think after she smeared her red lipstick all over Dean's face, she went to wearing nude colored lipstick.  But in the top one she appears to have no lipstick on, no false eyelashes, no face makeup (her face is shiny), dark under her eyes.  Also, her hair is wavy and she usually wears it straighter.  Was this after a serious make out session or did they pull her out of bed to make this PI?  I think this PI might be a key piece to the puzzle.  I don't think we can limit the time and place to SC or Europe.  It could be from near the end or even HTD's at the earliest.  
The only thing we have linking to Spain is the SC of the monastery and R walking in the vineyard. (which we assume is Spain linked by the monastery)  One of the things that made me think it was Spain was the presence of wind turbines in the background.  But wouldn't parts of California wine country have wind turbines and definitely mountains in the background?  That could be a stock photo of the monastery and not even a part of the season.  The only thing that makes me want to think of something other than Spain, is the timing factor.  I don't think they would have time to put Spain in before HTD's and it never made sense to me to go back to almost the same place where they were before HTD's.   Although it could happen, it doesn't make sense to me. We chipped away with what we had to work with, but there still a lot of ??????? for me.

moonchild




Posts

: 957


Join date

: 2011-06-09




Ladybug82

Moderator





Posts

: 9353


Join date

: 2011-07-26



Just going through YouTube and abc.com extracts from the season. Pardon my klutzy "screencapping".
The shots involving Peter are pretty, um, incriminating if Bryan or Eric happens to be F1.
Gee, I hope he and Rachel have discussed all of this before all of these scenes aired.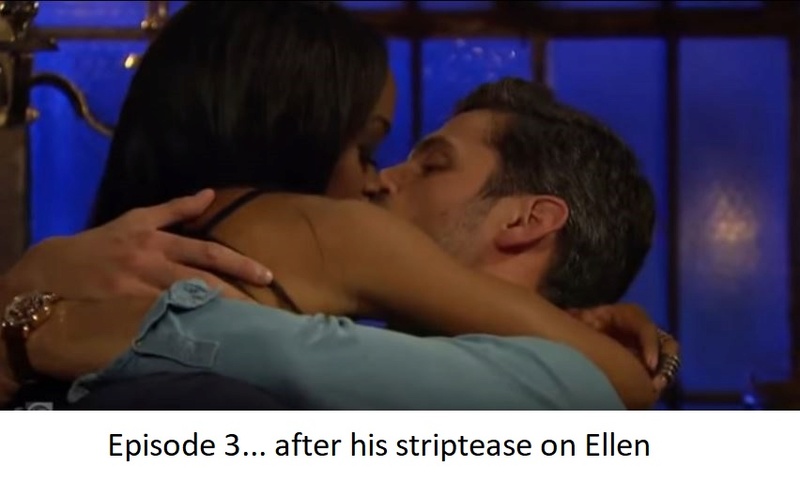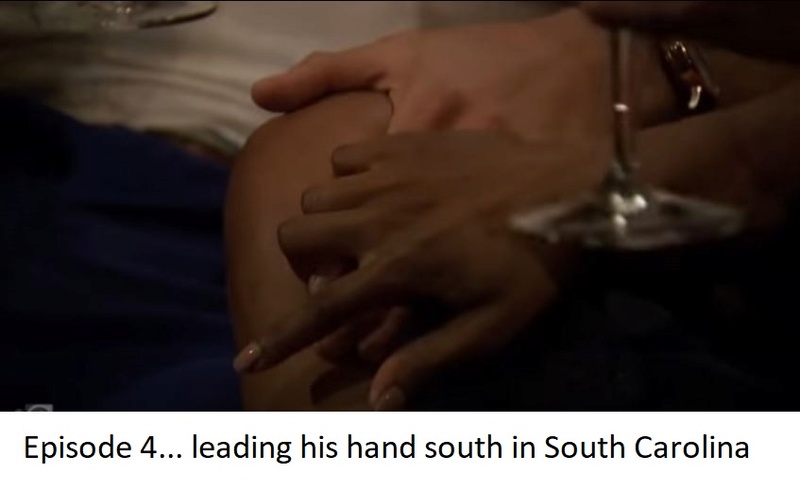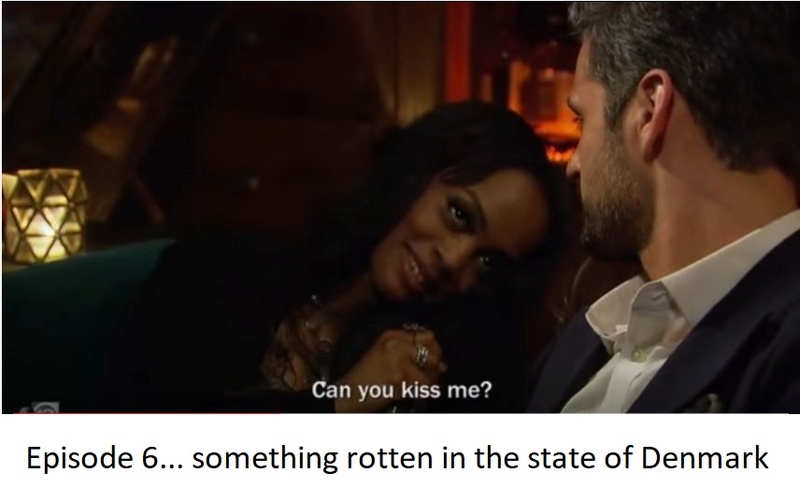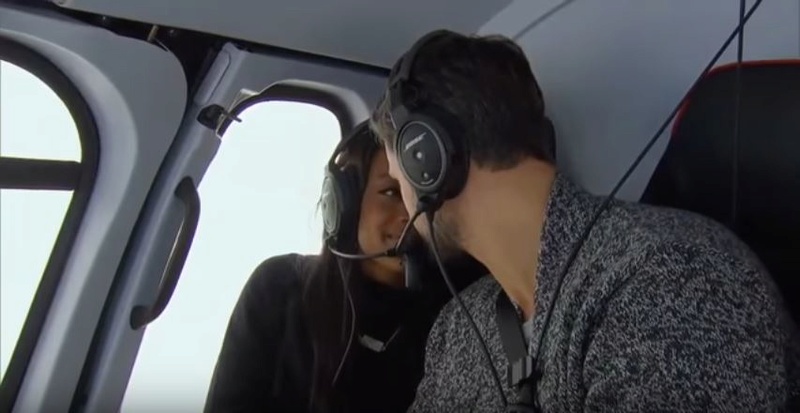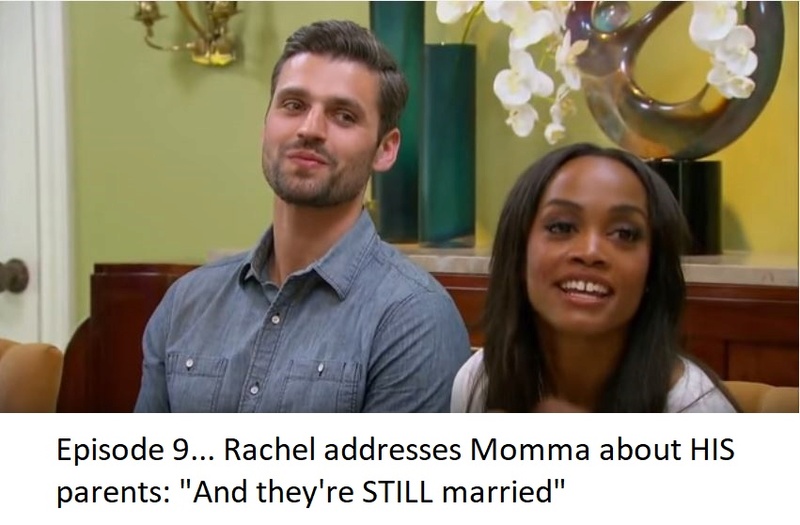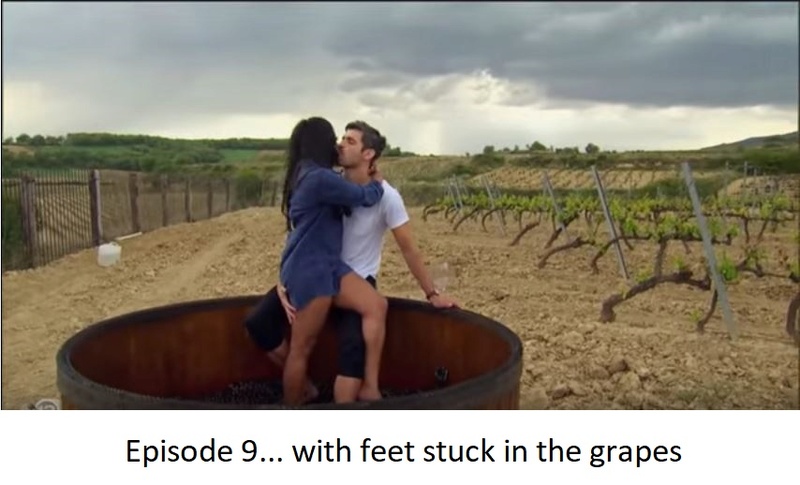 JBF




Posts

: 5039


Join date

: 2011-05-29


Location

: Jack Benny Fan



Ooooohhhh.... you are quite the devil!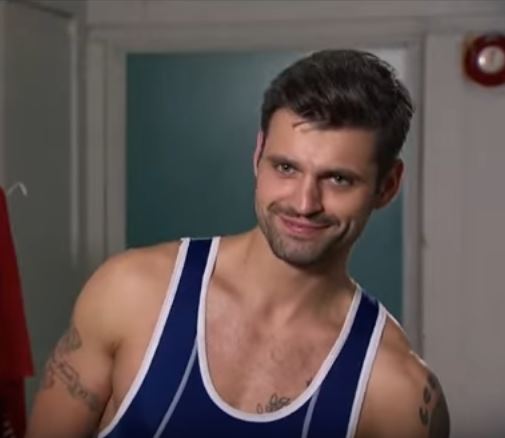 JBF




Posts

: 5039


Join date

: 2011-05-29


Location

: Jack Benny Fan



Page 24 of 24 •

1 ... 13 ... 22, 23, 24
Bachelorette 13 - Rachel Lindsay - ScreenCaps- **NO SPOILERS** - *SLEUTHING* DISCUSSION
---
Permissions in this forum:
You
cannot
reply to topics in this forum