Page 1 of 34 • 1, 2, 3 ... 17 ... 34

___________________________________________________________________________________________________
RIP Sophie Little Girl  
Follow @BachSpoilersFan
All Rules
Posts without source will be deleted.
NO SPOILERS in any threads other than those titled Spoilers.  
There's a Wikipedia page about him, here: https://en.wikipedia.org/wiki/Chris_Leroux


Last edited by Bobette on Mon Jun 26, 2017 5:36 am; edited 1 time in total

Bobette




Posts

: 4384


Join date

: 2016-10-10


Location

: Australia <3



This season I will watch the show as it comes not sleuthing, what they present every week I will go with. I wont have a favorite so who ever wins his heart, blessing onto them as a couple.
Copied from Bach AU forum for reference once the season starts
@Bobette

wrote:Found this Google Drive Channel which has all the eps with no ads/popups.  Seems she will be listing Bachette AU and Bach Canada too so worth bookmarking IMO

https://plus.google.com/collection/4fLeIE

Bobette




Posts

: 4384


Join date

: 2016-10-10


Location

: Australia <3



@Bobette
___________________________________________________________________________________________________
RIP Sophie Little Girl  
Follow @BachSpoilersFan
All Rules
Posts without source will be deleted.
NO SPOILERS in any threads other than those titled Spoilers.  
Some juicy tidbits here:
Vacation Spoiler: The Bachelor Canada Filming in The Dominican Republic
By DAMI - Last updated: Thursday, May 4, 2017

Oh Great! We go on vacation and the resort has been invaded by a reality TV screw! We're thinking this is the new Bachelor. What other reality show would have a dozen modelesque young women at a resort with with a camera crew and a mysterious tall handsome stud muffin?
We had prepared for almost everything for our vacation to the Dominican Republic to make sure we had repellent for mosquitoes, anti-nausea pills and anti-diarrhea pills, health insurance in case of a Tsunami, and sunblock for the high UV levels so we figured there was nothing that could dampen our week stay at an all-inclusive resort in the Dominican Republic but we were sorely mistaken.
There was one thing we hadn't prepared for, one thing we never imagined could happen to us and one that was possibly worse than explosive diarrhea and hepatitis-C combined with food poisoning and a power failure mixed with a case of rabies…yes I'm talking about being at a Caribbean Resort while a reality TV show is being filmed! Yes that's right, it was the location of the upcoming The Bachelor Canada.

Chris Leroux, all 6'5″ of Bachelor amazingness during filming of the upcoming Season of the Bachelor Canada.
UPDATE: ET Canada announced that Chris Leroux will be the new Bachelor Canada on June 8th. Prior to this breaking news we weren't sure what series was being filmed at the resort but now we know and these are the behind the scenes sneak peeks of the guys and dolls on location filming the upcoming season. The details below were written by our secret agent in the field before we could establish the details but now we know.
If you are like us and eat up reality TV like it's HoneyComb Cereal with Chocolate Milk then you might not want to look at any of the pictures below because these are the contestants from the Fall season of The Bachelor Canada…so if you want to keep things under warps then don't read the report by our roving reporter "El Grumpo" whi captured all of these scene on location during the filming which was happening while he tried to enjoy a romantic vacation. Little did "El Grimpo" know was that he was walking into a world of complicated emotions and razor thin g-string bikinis!
Good luck to Chris Leroux and the girls. We'll be watching!
Ok now let's hear from "El Grumpo" and his look at the action on the set of The Vachwelor Canada to be on TV in the Fall of 2017.
Spoiler Alert: "El Grumpo" reported seeing less than 12 ladies at the resort in May which could be a sign that these are a few of the remaining girls that didn't already get dumped by Mr. Leroux or it could be that this location was for a handful of the contestants who had won some sort of quality time with Chris and the production team with their glossy beards and oily knapsacks or it could mean nothing just like most things in this self-obsessed world we live in. Ok enough…you've been warned if you don't want to see stop now!

Looks like a reality TV show being filmed, how else would we explain a bunch of well-dressed mannequins walking together without a phone? Are these the new girls on The Bachelor?

Oh The Horror
by Tripsister Papparazzi "El Grumpo"  Peurto Plata May 9, 2017
At first I wasn't even aware it was a reality show. On our first day arriving at the resort in Puerto Plata we were exploring the beach, the various resort amenities and restaurants and as I was walking up the stairs to one little resort building a woman grabbed my arm and stopped me and rudely asked where I was going. I told her I was going to take a look at this part of the resort that was part of my vacation package. She said I couldn't because they were filming a commercial.
Oh excuuuuuuse me! As if I could know there was some important commercial being filmed inside, I would hate to interrupt the production of a feminine hygiene commercial or a McDonalds commercial for a new Caribbean sandwich appearing on the menu. Such important creative process must be allowed to continue even if it interferes with the paying guest's enjoyment of the resort.
Ah but as I peeked through the wooden shutters of the building I saw a group of young bikini-clad millennials lounging about with an entitled glaze on their faces that is the hallmark of a self-absorbed actress, surely.
Oh well…a commercial shouldn't take too long to film so I left knowing that by tomorrow they would have wrapped up their Colgate commercial or whatever useless marketing grift they were producing and the guests would be able to enjoy the building they had commandeered for their commercial shoot within a day or two at the most.
That evening we dressed up for our evening dinner which we had hoped to be a lovely semi-formal affair as most folks dress up during the evening buffet meal at resorts so we put on our finest clothes and descended to the dining room.  We were escorted to our table, and sat by the window with a very smart table setting in front of us and lovely quiet music playing and the humid Caribbean air like a glorious perfume mixing with the aroma of the fine food. Ah the romance, ah the mystery and history of being in a far-away country with your loved one for a special getaway.
Hold on a minute, what is this coming in the door? A straggly group of t-shirt wearing, sweatpant and baggy short sporting grubbies come shuffling in with back-packs and clipboards and walkie-talkies into the dining room. Oh my, the level of class went from high to dry very quickly and I realized this was the production crew of the "commercial" I had been told was being filmed at the resort. Hmmm, my TMZ senses began tingling as it seemed like an odd-looking bunch to be there for a commercial shoot. These folks had the beards, the tattoos, the Elvis Costello eyeglasses and the rebel without a cause hipster t-shirts that seemed more like what a crew filming a reality show would be wearing.

Security had areas of the resort closed off for filming but the sound of giggling and adolescent drama behind the thatched pool barriers gave away the goods.
Suddenly I saw a few of the girls I had spotted earlier during the my first run-in with the production crew. In fact there were a whole group of the kind of girls you see on MTV or the Bachelor or Bachelor in Paradise; the Instagram types who pout out their fishy selfie lips and spend hours doing their hair and makeup watching YouTube and the SnapChatting about boys. They sat together to eat and I noticed that there was something missing…something that you would expect to see if ever you saw 10 gorgeous girls sitting at a table, and no, I'm not talking about mirrors, I'm talking about phones.
There were no phones anywhere and to me that meant one thing; these ladies are being sequestered. So I'm thinking that why would a bunch of pretty-faces have their phones taken away unless they were part of some reality show where they were not allowed contact with the outside world?
That night I went to bed after a nice walk to the beach; annoyed at the scraggly production crew who didn't leave a tip for the service team at the dining hall and who showed up wearing their casual clothes like they were eating at the kraft services bus on some TV production set thereby making all of us well-dressed vacationers feel like we were just eating at a cheap greasy spoon off of Sunset Boulevard and not in beautiful Puerto Plata, Dominican Republic; but interested to see what I could learn the next day and I was in for a surprise!
The next day at breakfast the production crew were seated with their folders, radios, clipboards and rucksacks brimming with their daily supply of pretension and I was unfortunate enough to be within earshot and could hear them discussing something that seemed quite compelling. Their dramatic voices and excited gurglings were something you would expect to hear from a high-school group of cool-kids at the lunch table chattering about who is kissing who and who is a loser and who is upset with who over some insignificant teenage crisis. This was beginning to really smell like a reality show in production…these were the puppet-masters who were malevolently scripting the un-scripted program I concluded they were making. This didn't sound like a Snapple commercial being made it sounded like one of those gag-reflex inducing shows that the lowest common denominator loves to swallow with their steady diet of Facebook and Chicken Nuggets.
My breakthrough moment came when I was in the resort gym working out. I was lifting a few dumbells just taking the edge off watching Resident Evil on the big screen. There was just me and the Dominican fellow who attended the gym and we were both in our own worlds until one of the bearded hipsters with the production crew came in with a tall hunky looking guy with a soap-opera 5 o'clock shadow on his chiselled chin. This guy was like 6'4" and looked like Johann Urb. Hmmmm…now this was interesting!

Without even considering that there were people in the gym watching Resident Evil the production assistant barks to the gym attendant to put on some music so his tall dark blonde precious cargo can have some techno music to better work-out. The handler then sat down and started texting and facebooking and instagramming while the hunk was on the treadmill gazing lovingly at himself in the mirror. That's when it started to look like I was on vacation during  the filming of The Bachelor Season 22 or The Bachelor in Paradise Season 4 despite the clumsy attempts of their crew to remain low key.
One of the girls did look like Kristina Schulman and another a tad like Corinne Olympios but who can tell? It's like trying to spot the difference between 100 store mannequins who have all come out of the same mold. The guy didn't look like Robby Hayes or Chase McNary whom I had the misfortune of learning were potential candidates for the Bachelor in Paradise Season 4. Oh if I could have back that half hour of time I spent on the Internet looking at Wetpaint and Life&Style Mag (urgh).

Closing off areas of the resort and bringing in camera crews and stereotypical humanoids is a sure way to blow your cover.

The secret world of reality TV seemed to rear its ugly head as the puppet masters schemed the UN-scripted charade of emotional tittilation.

If you look at the DNA of the people involved you will see a perfectly created breeding program designed as an addictive chewing gum for the masses who slurp up The Bachelor Canada and The Bachelor in Paradise type of shows.

The next few days the girls were seen doing interviews and strolling around the resort arm in arm like a fairy tea party. In the evening they took up space in the a la carte restaurants and the crew continued to come in and out standing around the buffet tables eating and discussing the critical issues of the days interviews.
I never once saw any of them leave a tip but maybe they did. I never saw it. I saw the crew eating at the dining room with their walkie talkies on the table and knapsacks on the floor while vacationers dressed to the nines sat and tried top dine romantically despite the waves of narcissism oozing from the production minions. My goodness they were grabbing chairs from other tables to squeeze into their little think-tank discussion groups during our dinner and would grab clean napkins off nearby tables and then stack their plates on clean tables. And these are the creative hard-working leaders of the reality tv world and they spread their demeanor onto the poor girls who are there to be a part of the Bachelor fantasy world and the ego stroking they receive from these napkin grabbers and plate tossers.
The whole week we were there the filming went on and the lie of shooting a commercial was now exposed. They tall hunky Bachelor candidate fit the profile, the girls fit the profile so now it's just a question of waiting to see when ABC announces who are the contestants on the 2017 or 2018 Bachelor in Paradise or, my vote, the Bachelor Season 22.
El Grumpo – May 9 2017
Sorry Sir But it's not quite right, this is Canada's own The Bachelor Canada. Former professional baseball player Chris Leroux will be the next star of The Bachelor Canada.
Leroux was announced as the subject of the popular dating reality TV show on Thursday night. The new season of the show will premiere on W Network this fall. But still it was a good guess.

Mr. Chris Leroux during filming of The Bachelor Canada. He's tall, chiseled and practically perfect. What lady wouldn't want this specimen as their leading man especially the executives behind a reality TV show like The Bachelor Canada or The Bachelor in Paradise. Good luck bro! Keep it real and don't fall for any drama from the contestants. We're rooting for you to find love!

Plotting and parading is par for the reality tv course of action. I can't wait to watch this now after seeing the grisly behind the scenes gloss up close and personal!

Is it the cameras that make everything worthwhile for us? Filming The Bachelor Canada in The Dominican Republic is tough work…take it easy ladies, we wish you all the best and don't forget the haters are gunna hate! Keep it real Canada!
Source
Last edited by Bobette on Mon Sep 04, 2017 3:53 am; edited 1 time in total

Bobette




Posts

: 4384


Join date

: 2016-10-10


Location

: Australia <3



Screen caps from this YouTube video:

Bobette




Posts

: 4384


Join date

: 2016-10-10


Location

: Australia <3



@Bobette
Thanks so much for bringing it over.
I'm quickly looking through the contestant threads to see if we have a match anywhere.
I think maybe I see one?
Makeena Suttie Thread
___________________________________________________________________________________________________
RIP Sophie Little Girl  
Follow @BachSpoilersFan
All Rules
Posts without source will be deleted.
NO SPOILERS in any threads other than those titled Spoilers.  
Yes it could be her,
@GuardianAngel
!
The girl with short hair should be easy to keep track of as she looks so different to the other girls - they won't be able to get away with filming her from the back to obscure her identity.
She's beautiful, IMO.

Bobette




Posts

: 4384


Join date

: 2016-10-10


Location

: Australia <3



I don't know her personally, but one of the contestants, Dee, is from my hometown - second time this has happened with a BachCan contestant
Don't know if this is 100% accurate, but I learned from a source that she made it to the Dominican Republic (thanks to sleuther(s) here for the location sleuthing:)) but did not get a HTD.
Looking forward to this season and seeing if this pans out
Oct 11 could not come fast enough!

TheWrongReasons




Posts

: 1654


Join date

: 2014-09-22


Location

: Ontario, Canada



Not sure where to post this. Please move if not in the correct thread.
While making sc of the season preview from  last night, I came across this SC that looks like a FRC to me ... am I hallucinating or is it a teaser?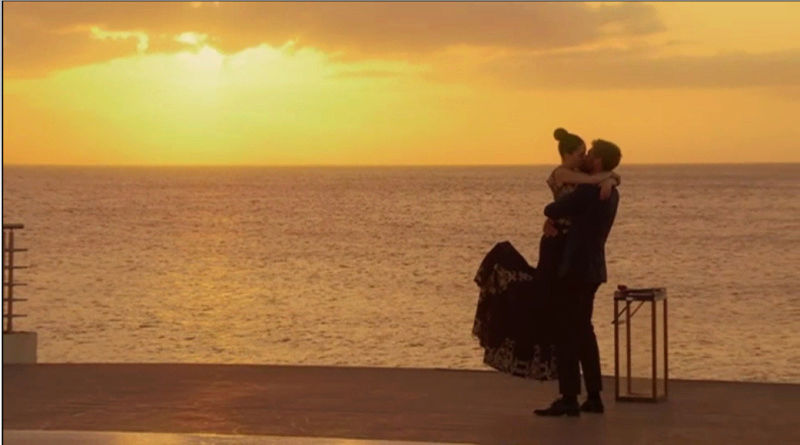 Source: my sc. from W Network, season's preview Bachelor Canada.

richmondrose




Posts

: 2485


Join date

: 2011-05-28



I think that Lindsey Gavin had an ID in Costa Rica. Carmonair is located in Costa Rica.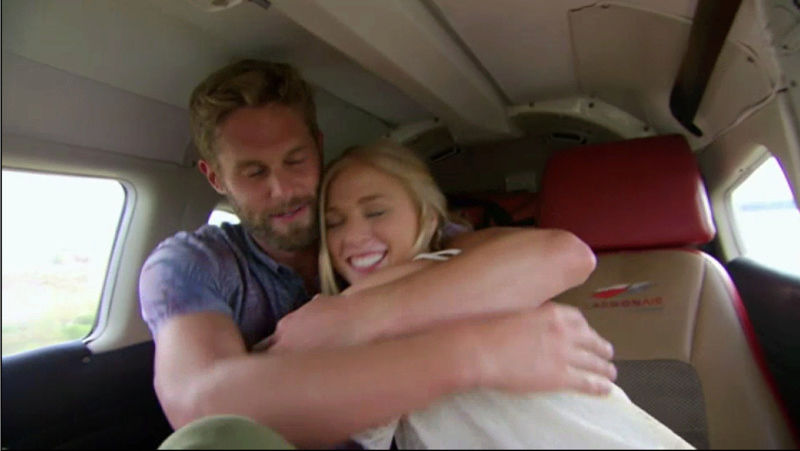 My sc WNetwork, season's preview Bachelor Canada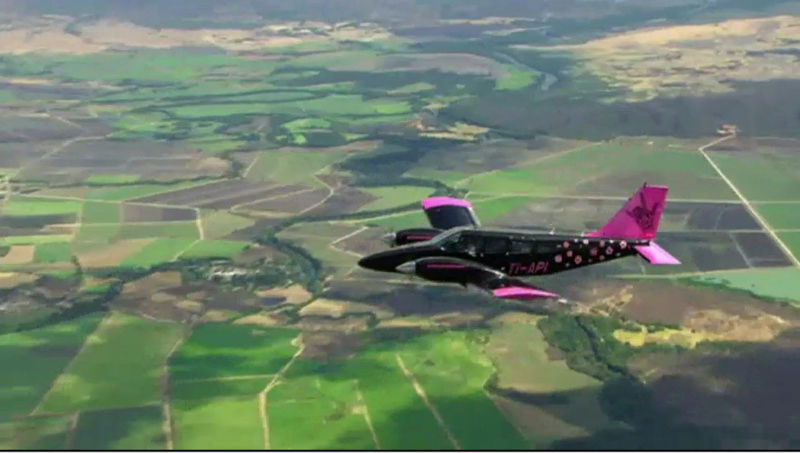 My sc WNetwork, season's preview Bachelor Canada
Source:https://www.jetphotos.com/photo/8514992

richmondrose




Posts

: 2485


Join date

: 2011-05-28



Page 1 of 34 • 1, 2, 3 ... 17 ... 34

Bachelor Canada Season 3 - Chris Leroux - General Discussion - *Sleuthing Spoilers*
---
Permissions in this forum:
You
cannot
reply to topics in this forum