Page 2 of 2 •

1, 2
Due to hearing loss in one ear, I have a hard time with most music because of the instruments. They overpower the vocals and I can't understand anything they are singing.  However, this summer I saw a video on FB of an all-vocal country group, Home Free.  I absolutely fell in love with them and listen to them every day!  Evidently they were on the show "The Sing-Off" and won their season. I never watched that show so never saw them.
This is the video that caught my attention:
This is my current favorite of theirs:
They have crazy fans that will video their concerts and post them on YT as well.  The guys know this and actually appreciate it.  I have spent a lot of hours watching those as well since July!  I love the way they interact with their fans during the concerts as well. I hope to be able to attend a concert in March... finally found someone that will go with me!
And, every time I play the 2nd video, a puppy wants to be on my lap. She loves "the boys" as well!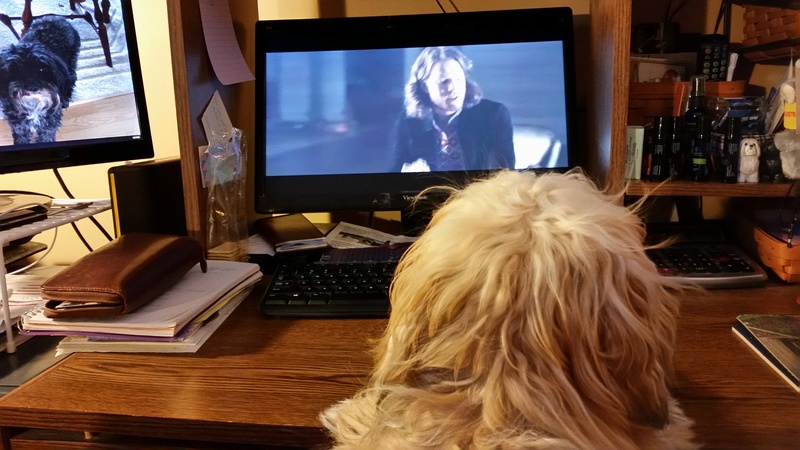 havadrpepper




Posts

: 1895


Join date

: 2011-06-18



@havadrpepper
Great vids! I missed this! This is perfect music for my puppyson who gets so scared during thunderstorms or fireworks. I discovered music helps but it has to be soothing music. I'm sure this will do!
I bet your pup loves it because of the calming effect. Wonderful!
___________________________________________________________________________________________________
RIP Sophie Little Girl  
Follow @BachSpoilersFan
All Rules
Posts without source will be deleted.
NO SPOILERS in any threads other than those titled Spoilers.  
Don't remember where I came across Norah Jones, but I think grace6138 posted about her. She is an excellent jazz singer. She is also the daughter of the late Ravi Shankar. The segues on the YouTube videos leave something to be desired, but the music is wonderful. Here's one of her albums. Enjoy.



Newto




Posts

: 11067


Join date

: 2011-06-03


Location

: Maryland



Love Norah so much. Thanks for the treat.

smartcat




Posts

: 11962


Join date

: 2013-04-14


Location

: Bal Harbour Florida



Page 2 of 2 •

1, 2
Music - Youtube
---
Permissions in this forum:
You
cannot
reply to topics in this forum