Page 2 of 3 •

1, 2, 3

Her IG is still deactivated so I think she might still be there!

Aria




Posts

: 1059


Join date

: 2017-07-02



@Hawaii Girl
, thanks for the info. I, obviously, know nothing about Twitter.
I'll try to remember what you said to look for.

beader




Posts

: 1856


Join date

: 2011-05-23



Marikh
27
Restaurant Owner
Salt Lake City, Utah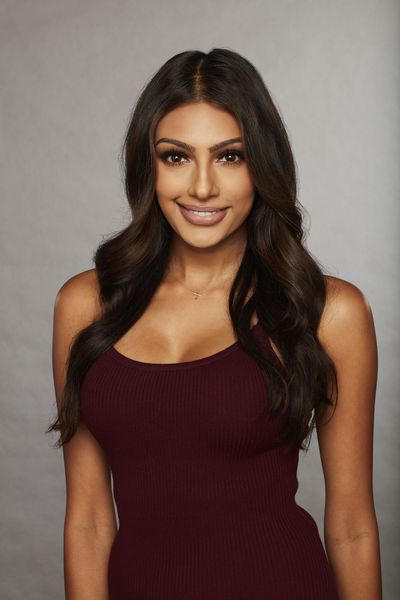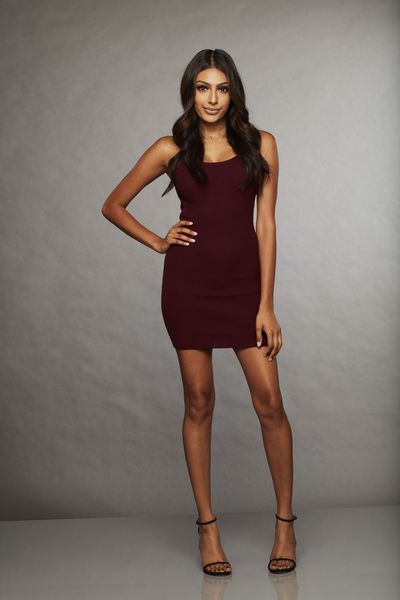 BIO
PICS

Aunties_Love




Posts

: 8811


Join date

: 2011-10-26


Age

: 49


Location

: Island Time




Maddy




Posts

: 8082


Join date

: 2014-01-19



Marikh, 27, was happy to admit that she expects the experience to be hard, saying: 'Dating a guy dating other women is going to be difficult. I'm used to being the one being pursued. So pursuing and fighting for their heart is something new and different.'
http://www.cetusnews.com/life/The-Bachelor--Arie-Luyendyk-Jr-looks-crushed-by-competition-in-preview.Sy1tCyT6Wa-z.html

Maddy




Posts

: 8082


Join date

: 2014-01-19



https://www.yahoo.com/entertainment/bachelor-episode-3-recap-glow-flow-030022012.html?utm_content=buffer31e13&utm_medium=social&utm_source=twitter.com&utm_campaign=buffer
Too bad they don't show her much at all! I wanted to know more about her. Is there any hope?

Maddy




Posts

: 8082


Join date

: 2014-01-19



I really liked Marikh, too bad they didn't show much of her.
http://www.realitytvworld.com/news/marikh-mathias----5-things-know-about-arie-luyendyk-jr-the-bachelor-bachelorette--23240g3237.php
Marikh Mathias @maroosworld

As the first Indian/ Pakistani woman on

#Thebachelor

I'm honored and humbled to be able to have represented an amazing group of women out there

Maddy




Posts

: 8082


Join date

: 2014-01-19



She's gorgeous and seems very witty.
My doctor asked me: "Does anyone in your family suffer from mental illness?" My answer:"No they all enjoy it immensely."" Let's all take a moment and put our petty Team This and Team That aside and remember when all is said and done we should be Team BBF first.   
 
Life really is too short. This is a show. " - Kasha 
RIP my little one. I will miss you. 

Kashathediva

Moderator





Posts

: 31172


Join date

: 2011-03-23



She seemed well centered while still embracing the experience for what it is. One of my favorites, even if we didn't see much of her. And the things I liked about her are probably why we didn't see much.

dw_a_mom




Posts

: 3365


Join date

: 2011-08-04



https://www.instagram.com/p/BfpUOlaFAm2/?hl=en&taken-by=maroosworld
Credit: @
Marikh Mathias
maroosworld  FOR THE RECORD - I created the term glam shaming on the show because that's the only way I could describe the situation I was put into. What you guys didn't see was me telling Arie that he could ask me anything and him asking me how long it would take me to get ready for a hike. Out of everything in the world, he asked me about that! That's when I knew he didn't have any interest to get to know me on a deeper level based on what someone had said to him about me, and the judgment he made because of it. Glam shaming is, at the end of the day, just a word right? I know how silly it can sound at times, but what it represents is anything but silly. It's about not being seen for the person you are because of what someone thinks about you based on how you dress, do your makeup, do you hair, whatever it may be. I know I can't be the only woman in the world who's been labeled "high maintenance" or told that I seem like a bitch because of how I look. When this issue arose on the show, it perpetuated the vicious cycle of this judgment in my life, and really hurt me. I think about all the diverse types of beautiful (inside and out) people I have in my life and missing out on knowing them if I had made a judgment based on how they choose to present themselves. At the end of this debate, it's about love. I went on The Bachelor to find love and when something as petty as how I maintain my hair comes in the way of that, it's not okay. Everyone deserves love, EVERYONE. Why does it matter if someone fixed their hair on a hike if they make you laugh, support you, love you unconditionally. It doesn't.
Last edited by Ladybug82 on Mon Feb 26, 2018 4:24 pm; edited 1 time in total (Reason for editing : added IG pic to post)

Stone_Hedge




Posts

: 1281


Join date

: 2018-01-22



Beautiful and eloquent - great find! However, I do question how much time some people spend on appearance. I believe in serving humanity and the more time I spend on my appearance, the less time for doing for others. JMO.

Norcalgal




Posts

: 1708


Join date

: 2011-06-05


Location

: Northern California



Well to some it does matter. If I remember correctly this was a topic asked on Sean's season after/during/about the date when he woke them up early to go watch the sunrise. AshLee I believe said it took her 3 hours to get ready while Catherine said she could roll out of bed, pee and brush her teeth and done. It is a valid concern when it comes to a relationship. Some guys don't want someone who takes three hours to get ready every time they go somewhere. Years ago, I had a roommate who would monopolize the bathroom when getting ready to go out. It took her hours...and I mean hours...to just fix her bloody hair. Suffice it to say, she was out of there at the end of the school year. She could be lovely person, but someone that concerned about their looks would drive me insane.

Sprite




Posts

: 9710


Join date

: 2011-12-04


Location

: London ON



Page 2 of 3 •

1, 2, 3

Marikh Mathias - **Sleuthing Spoilers**
---
Permissions in this forum:
You
cannot
reply to topics in this forum