Page 9 of 9 •

1, 2, 3, 4, 5, 6, 7, 8, 9
She is cute but I'm not so enchanted by her personality to root for her as a Bachelorette. Not only from what I see on the show, but also from her Instagram. IMO

limoncello




Posts

: 420


Join date

: 2016-01-15



She is a very pretty girl but she looks so so young to me, like in her teen's young.
She went from 49K followers to 405K followers.
Why?
___________________________________________________________________________________________________
RIP Sophie Little Girl  
Follow @BachSpoilersFan
All Rules
Posts without source will be deleted.
NO SPOILERS in any threads other than those titled Spoilers.  
@GuardianAngel

wrote:She is a very pretty girl but she looks so so young to me, like in her teen's young.

She went from 49K followers to 405K followers.

Why?
I think the bachelorette gig will come down to either her or Catlyn. jmo

Jolena




Posts

: 1836


Join date

: 2011-06-07


Age

: 64


Location

: Nj



@GuardianAngel

wrote:She is a very pretty girl but she looks so so young to me, like in her teen's young.

She went from 49K followers to 405K followers.

Why?
I agree that she looks youthful. Just went to her IG and what stood out for me is that her "brand" is light, sporty, fun. That may be part of her appeal for fans in her age group. 
She's rarely projecting a sultry image, doing fish lips, or butt poses. She isn't wearing dramatic heavy makeup. Perhaps she is how someone under 25 typically looks. Kinda think so because on Bach in scenes when many aren't wearing makeup while hanging out IMO they almost all look younger than at cocktail parties. Young fans might be gravitating to her SM because she is a more accurate visual of their age group. 
@Jolena
I've always disliked the proposal ending. I think people who are exclusive can get engaged after whatever period of time they want however the show process IMO doesn't give an engagement the value I feel it deserves. If tptb want to change viewer expectation then having a younger Bette follow Colton's season might be a good thing. Because of that way of thinking, I'm fine with either Hannah or Caelynn. Put the focus on how to make a post-show relationship good instead of "when's the wedding" ad nauseam.
"It's the permutations that matter." - 
Foucault's Pendulum

notarose




Posts

: 8608


Join date

: 2014-02-24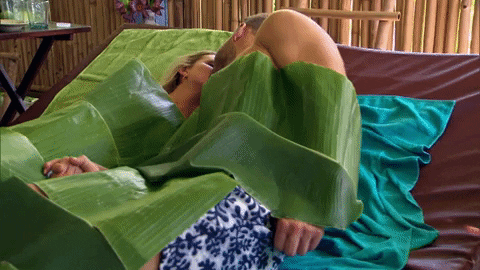 by Giphy
Brett S. Vergara @BrettSVergara
Did... Hannah and Colton... even talk
#TheBachelor
pic.twitter.com/4z3x1yS8d6
https://mobile.twitter.com/BrettSVergara
Kristen Baldwin @KristenGBaldwin
Did Hannah G. and Colton just have an actual human conversation of the difficulties of watching your parents get divorced?
#TheBachelor
pic.twitter.com/v4xTD4XYvD

Maddy




Posts

: 9623


Join date

: 2014-01-19



I think I'm finding her personality a bit more genuine than Cassie's, though of course it could be editing. Both are sweet, and hg may not naturally be as outgoing/bubbly as cassie, so perhaps Colton just needs someone more outgoing...? But I will wonder if Colton might one day view hg as a missed opportunity. She will likely have lots of opportunities in Bach nation, and possibly beyond.

Billysmom




Posts

: 841


Join date

: 2017-03-03




Maddy




Posts

: 9623


Join date

: 2014-01-19




Maddy




Posts

: 9623


Join date

: 2014-01-19



I like Hannah G, but why oh why don't the producers wipe the lead's face before a close up like this. I can't stand the oily looking faces of the Leads. ; (

LoveDovez




Posts

: 3772


Join date

: 2012-01-27



Sharleen wrote:The ladies head to Vietnam where Hannah G finally gets her very own 1-on-1 date card. Of course, many ladies still haven't had their own date yet and I'm sure wanted one, but it was still amusing how the scene was edited to make it seem as though they were all openly grumpy about Hannah G getting it. First, note Sydney's laugh when Hannah G's name is just called, yet her (and all of their) dour expres​sion(s) a moment later…

Now listen to the same scene…

Clearly, the ladies were supportive of Hannah G getting this date, even cheering for her. The frowny faces could have been (and clearly were) taken from somewhere else. They're "bored" faces used as "unhappy" faces, very likely from whatever forced Girl Chat conversation transpired before the date card even arrived.

HANNAH G'S 1-ON-1

I really like Hannah G. She's sweet and steers clear of drama, and I think the ladies' positive reaction to her getting a 1-on-1 date, especially as far in as Episode 6, says a LOT. (In other words, she's well-liked.) That said, this date BUGGED me, edit-wise. Why, oh why does this show think we care more about watching hot-and-heavy make-out seshes than actual conversations? It felt like a too-soon repeat of Cassie's 1-on-1 (except not quite as uncomfortable as I had the foresight to watch it in the comfort of my Vancouver rental instead of in public this time). This was bothersome to me especially since we saw a Girl Chat where Caelynn insinuated there wasn't much to Hannah G beyond her looks (I SO wish Caelynn hadn't gone there but don't forget how prompted those back-at-the-hotel Girl Chats are). Hannah G's entire date was pretty much summed up by how attractive Colton finds her, and therefore she was never really given the redemption I feel she deserved. (Of course, the two do touch on and bond over both having divorced parents, but I still felt this was underdeveloped.)

In the evening, the focus is once again on their chemistry, even as Hannah G and Colton rehash their day. But notice Hannah G's hand under her chin as she asks Colton what his favorite part of the day was….

It's obvious "What was your favorite part?" was taken from somewhere else (and even could have been on a different topic altogether). Meanwhile, her hand position is the same for all of the shower discussion. They could have recapped many aspects of their day, yet the only thing shown to us as being their "favorite part", of course, was making out in the shower.

Back on Hannah G's date, something she said stood out to me…

I'm pretty sure I've pointed out before how huge a takeaway this was for me. It's not that we don't all spend time thinking about ourselves in our real lives (I actually think it's a bit of an epidemic at the moment, truthfully). But, it's rare that you spend AS MUCH time thinking and talking about yourself, with people who seem to really care about you and are invested in your feelings, as you do on this show. I've likened it to near-24/7 therapy for several weeks, even months. It's both hugely informative and, in some ways, addictive.

I'm not lumping Hannah G in with this observation, by the way, I'm just going on a tangent. An overwhelming commonality I've found with fellow Bachelor alums is an element of self-absorption. It's as though the more interested people become in you, the more interesting you feel you are. (Never mind the lack of talent, effort, or real accomplishment to support it.) Obviously, acquiring hundreds of thousands of Instagram followers almost overnight and them suddenly caring about you and your every move doesn't help. You've just come off spending a long time being encouraged to talk about yourself all day, every day. You can see how it could bleed into your real life and spark a narcissism that may have been dormant before. I'm not claiming to have not fallen victim to this, either. I may have shared this before, but when I first left the show and got back together with my ex, I remember him gently telling me how wrapped up in myself I'd become. It was a  moment. I was horribly ashamed and actively made a change. I refused to let myself become THAT person and am thankful to have had him and his honesty.
http://www.alltheprettypandas.com/bachelor23/episode6

Maddy




Posts

: 9623


Join date

: 2014-01-19



Page 9 of 9 •

1, 2, 3, 4, 5, 6, 7, 8, 9
Bachelor 23 - Hannah Godwin - Discussion - *Sleuthing Spoilers*
---
Permissions in this forum:
You
cannot
reply to topics in this forum