Page 2 of 2 •

1, 2
@GuardianAngel

wrote:CMIIW

Who's following

will only show up on whoever captures the s/cap of the IG IF they are following that person too?

I'm not following creepy dude, therefore he doesn't show up on my IG as a follower when I look at her IG.
I am not following Leo or Heather and yet it is showing up for me so
Candace:
There is nothing better than an Auntie's Love!

Aunties_Love




Posts

: 10043


Join date

: 2011-10-26


Age

: 50


Location

: Island Time



@Aunties_Love
ok good to know my theory is useless.
________________________________________________________________________________________________
Follow @BachSpoilersFan
All Rules
Posts without source will be deleted.
NO SPOILERS in any threads other than those titled Spoilers.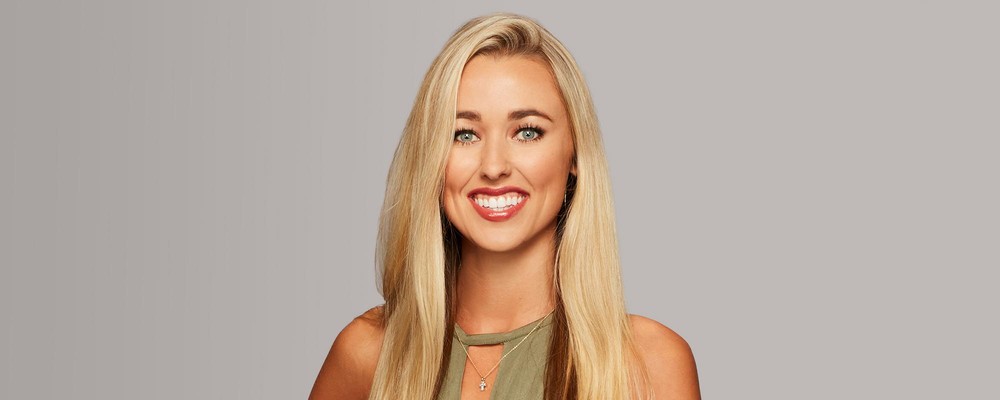 Heather
22
Never Been Kissed
Carlsbad, CA

Bachelorette Biography

Born and raised in San Diego, California, Heather is a Southern California girl through and through. She's a thrill-seeker who enjoys bungee jumping, skydiving and river-rafting. But out of all the thrilling things Heather's done, there's still one thrill she's yet to experience—she's never kissed a boy!
Source

bluwavz

Moderator





Posts

: 12955


Join date

: 2011-05-27




bluwavz

Moderator





Posts

: 12955


Join date

: 2011-05-27




Maddy




Posts

: 10795


Join date

: 2014-01-19



Evidently she has changed her IG username. Saw it reported on reddit and checked it out.

It is no longer private. She has 29 posts, 2,462 followers and is following 414 people as of 9:40 p.m. EST 1/1/19.
"Heather's occupation on the show may be listed as "Never Been Kissed," but she wrote in her caption for this photo "#ihaveajob #iswear." 
According to her LinkedIn, that job is Assistant Program Manager at Aethercomm, which designs and manufactures technology used in "radar, electronic warfare, communication systems," and more, according to the company's website."
Source

Quite the difference between show job vs reality 
She never looked nice. She looked like art, and art wasn't supposed to look nice; it was supposed to make you feel something.

notarose




Posts

: 9045


Join date

: 2014-02-24



1st One-On-One: "Let's Experience Something New"
https://accordingtocorey.com/blog/bachelor-colton-recap-espisode-5

Maddy




Posts

: 10795


Join date

: 2014-01-19



Page 2 of 2 •

1, 2
Bachelor 23 - Heather Martin - *Sleuthing Spoilers *
---
Permissions in this forum:
You
cannot
reply to topics in this forum