Page 7 of 7 •

1, 2, 3, 4, 5, 6, 7
Watching Unfiltered, late as usual, and am really surprised by what Elizabeth is wearing and how she is sitting. Still cannot believe the experts chose to put her on the show.

ETA: To quote my husband, "She's a tramp."

Doats




Posts

: 1697


Join date

: 2011-05-17



Greg and Deonna decided to stay married. Didn't surprise me.

Iris wanted to stay married but Keith wanted a divorce. Surprised me.

Amber and Matt (who I consider pure slime) are up next. Amber spoke first and wanted a divorce. Matt concurred. I am so proud of Amber.

Elizabeth and Jamie are up last of course. Elizabeth wants to stay married and Jamie agrees. I was 50/50 on this so... Not placing any bets on their long term odds though.

Doats




Posts

: 1697


Join date

: 2011-05-17



I was surprised at Keith. I also thought it was interesting that he left the door open for reconciliation...



mtnlvr55




Posts

: 1367


Join date

: 2012-01-29



________________________________________________________________________________________________
Follow @BachSpoilersFan
All Rules
Posts without source will be deleted.
NO SPOILERS in any threads other than those titled Spoilers.  
I figured Matt and Amber would get a divorce thank goodness. Hopefully Amber finds someone that will treat her differently and won't leave her alone every day.

Not surprised about Beth and Jamie since there were spoilers. Not sure how long they will last though we shall see come reunion episode.

Greg and Deonna happy for them but was really hoping Keith and Iris would stay married. I just think Keith can't deal with her being a virgin and keeping her walls up. Oh well. :/
♡♡♡♡  
"I don't want to live without you, I don't wanna even breathe, I don't want to dream about you, want to wake up with you next to me, I don't want to go down any other road now, I don't want to love nobody but you. Looking in your eyes now, if I had to die now, I don't want to love nobody but you."- Nobody But You by Blake Shelton & Gwen Stefani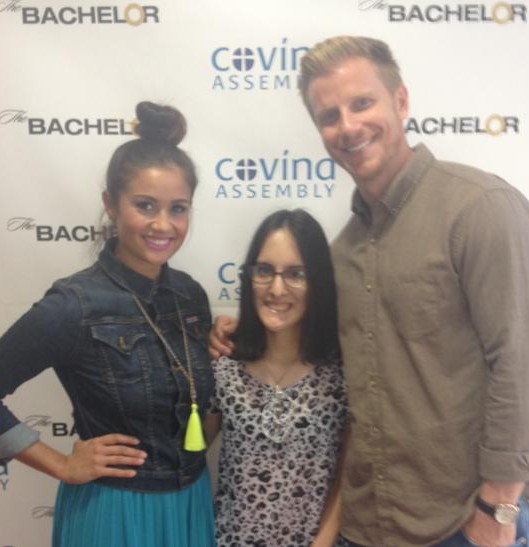 Linds911

Moderator





Posts

: 10095


Join date

: 2013-05-31


Age

: 29


Location

: California



The first half hour episode tonight is a rehash of the decisions. As I am apparently a glutton for punishment, I am watching.

Am more interested in the following episode showing developments 2 months after those decisions. Could be interesting...

Doats




Posts

: 1697


Join date

: 2011-05-17



Keith and Iris are now divorced. Kinda thought they might "date" to see if their relationship deepened but didn't happen. Was really impressed with how Keith handled himself.

Greg and Deonna are still married and "expecting a nephew." Kids are still a year or two off for them.

Matt and Amber are next up. He is still an a$$ and they are still divorced. Amber is dating.

Jamie and Elizabeth are all smiles on the couch in the beginning. They were broken up for a short while but are now back together. I still find her crass and and a bit of a low life.



Doats




Posts

: 1697


Join date

: 2011-05-17



I have an idea that Jaime & Elizabeth will go back and forth like that for their entire lives........

Lorelei




Posts

: 54


Join date

: 2016-04-25



Page 7 of 7 •

1, 2, 3, 4, 5, 6, 7
MAFS Season 9 - Episodes - *Sleuthing Spoilers*
---
Permissions in this forum:
You
cannot
reply to topics in this forum