Current date/time is Sat Jun 15, 2019 10:42 pm
Search found 351 matches for Bachelorette
by HEA

on Tue Jun 11, 2019 12:46 pm
Replies: 291
Views: 23841
Credit: @
[You must be registered and logged in to see this link.]

adam_gottschalk
[You must be [You must be registered and logged in to see this link.] and [You must be registered and logged in to see this link.] to see this image.]
Execution was
[You must be [You must be registered and logged in to see this link.] and [You must be registered and logged in to see this link.] to see this image.]
This weekend has been a work in progress for the last 4 months. I went to bed with you Thursday night as my girlfriend and woke up to you as my fiancé on Friday!!  I can't believe all the love and support from everyone over the last couple of days. @ali.lofton because of you nominating me on the
bachelorette
, Raven is forever indebted to you  I wanted to do something authentic, genuine and ever lasting.
[You must be [You must be registered and logged in to see this link.] and [You must be registered and logged in to see this link.] to see this image.]
@klearcut.media- you guys absolutely out did my expectations and it's been so fun seeing you guys grow. @richfresh for making an average guy look dapper
[You must be [You must be registered and logged in to see this link.] and [You must be registered and logged in to see this link.] to see this image.]
and lastly, my sweet boo Raven Nicole. Gods greatest gift to me  
[You must be registered and logged in to see this link.]
[You must be registered and logged in to see this link.]
[You must be registered and logged in to see this link.]
[You must be registered and logged in to see this link.]
[You must be registered and logged in to see this link.]
[You must be registered and logged in to see this link.]
[You must be registered and logged in to see this link.]
[You must be registered and logged in to see this link.]
Source
by bluwavz

on Mon Jun 03, 2019 5:08 pm
Replies: 67
Views: 10020
WHO mag has announced that Angie Kent from Gogglebox is the new
bachelorette
!
 whomagazine  EXCLUSIVE: Meet your new
Bachelorette
, Angie from Gogglebox! Tap the link in bio for all the details 
#whomagazine
#bachelorette
#gogglebox
https://www.instagram.com/whomagazine/?hl=en
https://www.instagram.com/p/BvksO-gBdTS/
BREAKING: The new Bachelorette Australia is Angie Kent!
The Bachelorette Australia is a famous face: one half of Gogglebox's Angie and Yvie!

It's a secret that TV bosses have been desperate to hide, but WHO can reveal that Gogglebox and I'm a Celebrity... Get Me Outta graduate Angie is looking for love on the 2019 season of the hit reality TV dating show.

The 29-year-old from the Sunshine Coast is set to start filming in just weeks, and will follow in the footsteps of Ali Oetjen and Sophie Monk.

Since she returned from the South African set of Celeb earlier this year, Angie has been enjoying time off with her family and friends, but now she's ready to go back on TV in her search for love.

Angie first became well known on Gogglebox with her friend Yvie, displaying a great sense of humour - especially about men. A source says Angie is hopeful about finding love on the show, but she's 'not desperate for a man in her life'.

'She's a really simple girl who loves living near the beach,' he said. 'She loves her family and loves her dogs. If she finds a man who hates dogs – he'd be out straight away.'

Angie told the Binge List podcast that although Gogglebox fame was fun, it wasn't rewarding financially, and she was looking forward to stepping up her career. It looks like she has succeeded.

'I wouldn't necessarily say we're TV stars,' Angie said at the time. 'I mean we're on TV but being stars involves having lots of money and I definitely don't have any of that, that's for sure.

'But it's nice to be recognised for being yourself, it's really rewarding.'

The news that Angie is the new Bachelorette follows a mixed reception to the most recent series of The Bachelorette, which starred Ali Oetjen.

Warner brothers recently shared a casting call for men to participate in the show, sharing a photo of a man standing on top of a mountain.
https://www.who.com.au/who-is-the-new-bachelorette-australia
by AllAboutLove

on Thu Mar 28, 2019 7:28 pm
Replies: 94
Views: 6226
The

Bachelorette

: Episode 1501 (5/13)

            March 12, 2019  

        HANNAH BROWN WILL BEGIN HER JOURNEY TO FIND FIERCE LOVE AS THE STAR OF ABC'S HIT ROMANCE REALITY SERIES 'THE BACHELORETTE,'   WHEN THE MILESTONE 15TH SEASON PREMIERES, MONDAY, MAY 13
In Celebration of This Monumental Season, Chris Harrison Hits the Road with Bachelor Nation Super Fans, Driving Down Memory Lane and Reminiscing About 15 Seasons of Romance,   on 'Bachelorette Reunion: The Biggest Bachelorette Reunion in Bachelor History Ever!'   a Two-Hour Special Airing Monday, May 6, on ABC

Series photos are available here.

Hannah Brown caught the eye of Colton Underwood early on during the 23rd season of "The Bachelor," showing him and all of America what Alabama Hannah is made of – a fun country girl who is unapologetically herself. After meeting Colton's family in Denver, Hannah was left shocked and heartbroken when he unexpectedly ended their relationship that same evening. Returning home gave Hannah the time to reflect and heal from her breakup, gaining a powerful understanding of her desire to be deeply and fiercely loved. Now, with a newfound sense of self and a little southern charm, she is readier than ever to find her true love, when she stars in the milestone 15th season of "The

Bachelorette

," premiering

MONDAY, MAY 13

(8:00-10:01 p.m. EDT), on The ABC Television Network, streaming and on demand. The announcement was made tonight on the live season finale special of "The Bachelor."

In anticipation of this journey, viewers will celebrate 15 seasons of romance with Chris Harrison as he hits the road with Bachelor Nation super fans, revisiting some of the most memorable dates and unforgettable moments from "The

Bachelorette

" history, leading to a

Bachelorette

reunion like no other with special surprises along the way, on "

Bachelorette

Reunion: The Biggest

Bachelorette

Reunion in Bachelor History Ever!," a two-hour special airing

MONDAY, MAY 6

(8:00-10:01 p.m. EDT).

Born and raised in Tuscaloosa, Hannah, 24, attended the University of Alabama, graduating magna cum laude with a degree in communications. She went on to become Miss Alabama USA in 2018 and used her platform to help others. Hannah became an advocate for those suffering from depression and anxiety, something she battled with during her teenage years.

Now working as an interior decorator, Hannah enjoys helping transform people's houses into homes. Having grown up in a loving home of her own, Hannah looks up to her parents as an example of the kind of love she wants one day. Whether she is running around with her two golden retrievers, taking over the dance floor or belting out country tunes, Hannah enjoys living life to the fullest. All that is missing is someone who will choose her every single day.

Hosted by Chris Harrison, "The

Bachelorette

" is a production of Next Entertainment in association with Warner Horizon Unscripted Television. Martin Hilton, Mike Fleiss, Nicole Woods and Bennett Graebner are the executive producers. "The

Bachelorette

" is broadcast in 720 Progressive (720P), ABC's selected HDTV format, with 5.1 stereo surround sound.

*COPYRIGHT

2019 American Broadcasting Companies, Inc. All photography is copyrighted material and is for editorial use only. Images are not to be archived, altered, duplicated, resold, retransmitted or used for any other purposes without written permission of ABC. Images are distributed to the press in order to publicize current programming. Any other usage must be licensed. Photos posted for Web use must be at the low resolution of 72dpi, no larger than 2×3 in size.

ABC Media Relations

  Cathy Rehl

  (212) 456-6749 

cathy.rehl@abc.com

Courtney Kugel

  (818) 460-6089 

courtney.e.kugel@abc.com

Greg Khach

  (818) 460-6373 

greg.g.khach@abc.com

Photography and video available at

www.disneyabcpress.com.

Photo request line (818) 460-6611.

For more information on "The

Bachelorette

," visit ABC.com.

Follow ABC Publicity on Twitter and Instagram.

Facebook

: @TheBachelorette

Twitter

: @thebacheloretteabc

Instagram

: @bacheloretteabc

Hashtag

:

#TheBacheloretteCheat tweet: 

After a shocking and unexpected breakup with Colton, Alabama Hannah is back and ready to begin her search for fierce love! Follow @HannahKBrown11 along on her journey as the next

#Bachelorette

on @BacheloretteABC, premiering Monday, May 13.

#ABCPublicity — ABC —
https://www.disneyabcpress.com/abc/shows/the-bachelorette/episodes/episode-1501/
by bluwavz

on Tue Mar 12, 2019 7:47 pm
Replies: 105
Views: 14005
by bluwavz

on Sat Mar 02, 2019 5:35 am
Replies: 62
Views: 6985
Kristen Baldwin @KristenGBaldwin
TFW you start thinking about our current
#Bachelorette
choices.
#TheBachelor
pic.twitter.com/p5bCTydpAA
https://mobile.twitter.com/KristenGBaldwin
by Maddy

on Mon Feb 25, 2019 6:03 pm
Search in: Bachelor 23 - Colton Underwood - Episodes
Replies: 190
Views: 11240
on Mon Feb 18, 2019 9:40 am
Replies: 673
Views: 37242
by bluwavz

on Wed Jan 30, 2019 7:49 am
Replies: 364
Views: 28157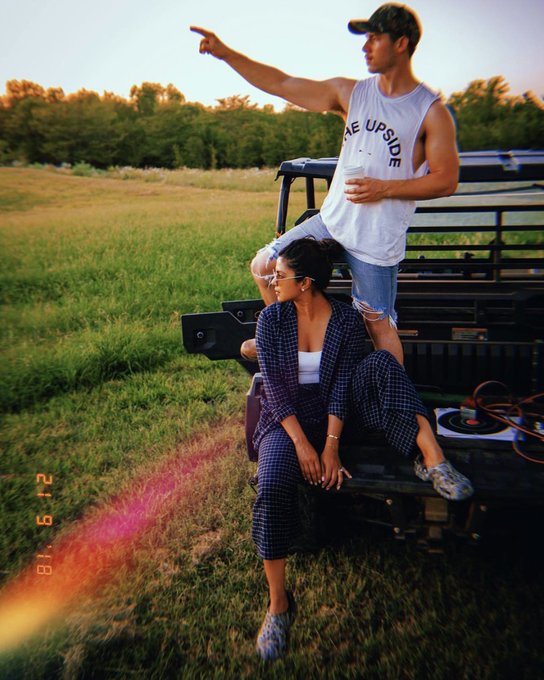 Nick Jonas @nickjonas
When the future looks oh so bright...  @priyankachopra pic.twitter.com/RW6ipRRGAs
Priyanka Chopra's
bachelorette
party on a boat: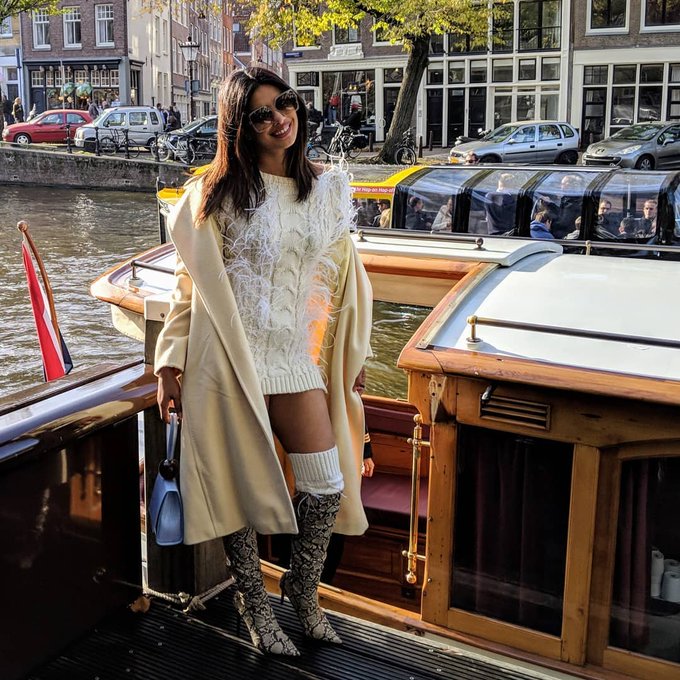 PRIYANKA @priyankachopra
Setting sail...
#bachelorette
#Squad
pic.twitter.com/5ZR4cdbpXG
Priyanka Chopra Celebrates
Bachelorette
Bash as Nick Jonas' Mom Tells Her to 'Be Good'
https://people.com/tv/priyanka-chopra-celebrates-bachelorette-party/
by Maddy

on Sun Nov 04, 2018 6:57 am
Search in: Real Life
Replies: 327
Views: 12394

Page 1 of 30 • 1, 2, 3 ... 15 ... 30