Current date/time is Mon Feb 17, 2020 3:50 pm
Search found 1 match for TeamYomi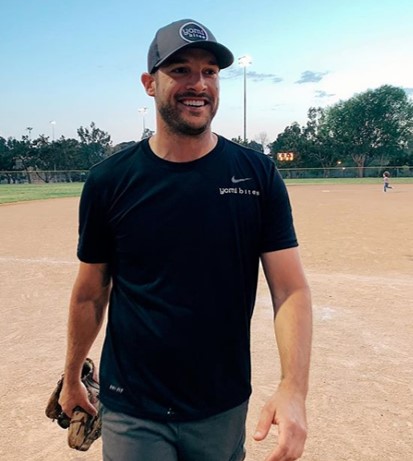 Garrett Yrigoyen
Professional Adventurer & Winner of the Bachelorette - #TeamYomi ambassadorWhat is your full name, age and where are you from?
Garrett Yrigoyen, 30 from Manteca, CA
After winning season 14 of ABC's The Bachelorette, you've been on-the-go doing appearances, shows, and projects. Do you find it hard to stay in a routine while on the road?
It's extremely hard to stay in a routine while on the road. I always try to get between 7-8hrs of sleep, or time in bed to allow my body to relax and recover. I try to balance healthy food options, exercise, and sleep, along with whatever I have going on that day.
You're definitely an outdoorsman - what are some of your favorite outdoor activities?  
Some of my favorite outdoor activities include fishing, hunting, hiking, mountain biking, and any water sports, I could easily list like 12 other things. My friends call my storage unit a "hobby unit" because of obvious reasons!
You recently moved to California - what's a view we can't miss?
A view you definitely can't miss is when the sun sets. The sun looks like it drops into the ocean and turns the sky a beautiful reddish orange. My brother even told me there is a green flash of light during the last second the sun goes down. I have seen it flash green, so I am a believer now ;) My explanation is that the sun light flashes through the top layer of blue ocean so you see green when they mix.
What has been your favorite place to travel to and why?
My favorite place I have traveled to is the Maldives. I got engaged to a wonderful woman there, which was of course a bonus. Much of what makes me happy was encompassed onto one tiny island. I had Becca, golf, seafood, all ocean activity toys, fishing, infinity pool, hammock over the water, a bike to get around the island and infinite stars. It was incredible.
You grew up playing baseball...what would your walkout song be?
My favorite walk up song was "A Warrior's Call" by Volbeat. Everything in life I feel like is a mindset. That song always put me in the right one to win!
What's one of the most unusual jobs you've ever had growing up?
My most unusual job growing up was pulling out acres of left over corn stocks by hand when I was 12. I was given a jug of water, lunch box of food, and checked on about every 3 hours for a refill of water and to see how I was doing. I'm pretty sure we could have done it with a tractor, but I think my folks were trying to hammer home work ethic and a sense of accomplishment. Also, I was a door to door knife salesman for Cutco, I sold a ton of knives and still use the ones I won, great knives.
If you could have one last meal, what would it be?
My last meal would be oysters to start, prime rib with horseradish au jus, garlic mashed potatoes, corn on the cob, balsamic Brussel sprouts with pork belly, and clam chowder with tabasco. For dessert, I would have my mom's strawberries and biscuits, along with her peanut butter chocolate oatmeal squares. But I'm not picky ;)
Who is someone you look up to and why?
I look up to my family members especially my parents, but my dad in particular. He is an extremely hard worker who typically leaves before the sun comes up and gets home around the time it goes back down. My dad has always encouraged me to never quit, to finish what I started whether it was a project or trying out for a sports team, etc. "Quitting is easy, and you're not a quitter" thanks dad! He is a funny, talented, smart, light hearted, honest man who tells the best stories and can make you laugh hysterically by his laugh alone. He was always there for us as a family and provided us with the best life possible. He showed me the right tools to fix pretty much everything, and if you can't find the right tool, there is always duct tape. He is one of my best friends!
What is a quote that you live by every day?
"When the alarm goes off, do you get up out of bed, or do you lie there in comfort and fall back to sleep? If you have the discipline to get out of bed, you win...if you are mentally weak for that moment and you let that weakness keep you in bed, you fail. Though it seems small, that weakness translates to more significant decisions. But if you exercise discipline, that too translates to more substantial elements of your life." - Jocko Willink
Source:
https://www.yomibites.com/blogs/news/garrett-yrigoyen-x-teamyomi
by iampawsitive

on Thu Apr 11, 2019 11:18 am
Search in: Bachelorette 14 - Becca Kufrin - Fan Forums
Replies: 937
Views: 66194