Page 23 of 23 •
1 ... 13 ... 21, 22, 23
There's a reason SwaggyC is now referred to as ScammyC on BB Twitter. He is a disgusting POS, IMO.

Fess is claiming ignorance as to how the money was handled. I tend to believe him. He tried to send the $2000 that he got for his "talent fee" to Kevin but Kevin's wife sent it back to him telling him to pay it forward. I saw the receipts but don't have the time or patience to go find them now. Still, Fess should've then donated that money to Zero Prostate Cancer. At the very least I hope that Fess has learned his lesson that when your name is attached to something you damn sure better know how the money is being handled. It appears he and ScammyC are no longer friends also.

Scammy has been a self-promoting con artist from the get go. This shouldn't be a surprise to anyone. It's just a shame that a nice man like Kevin and the nutty but well meaning Hive fans got dragged into this.

Side note: BB sends all the house guests memorabilia from the house at the end of the season. (Their comp costumes, keys, pictures and such). Most of them sell the stuff that they don't want to keep on eBay. Tyler and Angela are selling their stuff and donating all the money to a charity that they let their fans vote for. The first batch went to St Jude's. Their second auction just ended and their fans voted for the $3100 to go to the two charities that Scammy screwed over, Zero Prostate Cancer and Make a Wish. They post the receipts after the donation has been made too. So good for them.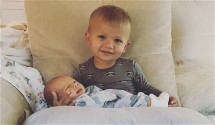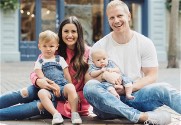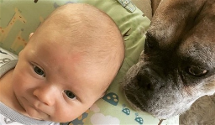 "Where would you see us in like five years? What would our lives be like?" ~ Sean Lowe
"We would obviously be married, I hope. I wouldn't be surprised if there was a kid involved in five years." "And we would be happy!" ~ Catherine (Giudici) Lowe

lipsis

Moderator





Posts

: 19801


Join date

: 2012-12-02


Location

: Orange County, California



Yeah I definitely side with Fess in this whole mess. Honestly I think he was so focused on the basketball part of it, that he didn't handle any of the money related stuff and let Swaggy C take that over.

I like what I'm seeing of Tyler and Angela post show. They seem like good people and I was not the biggest fan of Angela when she was on the show.

kmick0890




Posts

: 273


Join date

: 2017-05-26



There's some kind of cruise that the Hive was supposed to be on this weekend, I think. I follow Fess but he hasn't posted about it but I think he went. Not sure if Scammy and Paylee were uninvited.

Angela got a horrible TV edit. I recently rewatched the season and was reminded that she was never shown smiling or having fun or doing much at all. You had to watch the feeds to see the true Queen.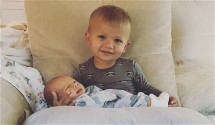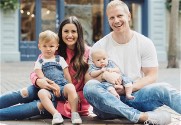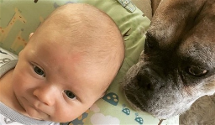 "Where would you see us in like five years? What would our lives be like?" ~ Sean Lowe
"We would obviously be married, I hope. I wouldn't be surprised if there was a kid involved in five years." "And we would be happy!" ~ Catherine (Giudici) Lowe

lipsis

Moderator





Posts

: 19801


Join date

: 2012-12-02


Location

: Orange County, California



Page 23 of 23 •
1 ... 13 ... 21, 22, 23
Big Brother - Season 20 - Discussion - *Sleuthing - Spoilers*
---
Permissions in this forum:
You
cannot
reply to topics in this forum