Page 7 of 7 •
1, 2, 3, 4, 5, 6, 7

bluwavz

Moderator





Posts

: 14377


Join date

: 2011-05-27



I have a feeling that southern CA was not a good fit for him no matter how hard he tried.  He uprooted his life in FL to move there leaving behind his support system (I believe his family is in FL).

Him going back to FL at this time might be good for his mental health.  And, reading this, it feels like Krystal is having some of her old demons coming back as well. I hope they keep the lines of communication open between them and help each other through this time no matter whether they reunite or separate permanently.

HavaDrPepper




Posts

: 1654


Join date

: 2019-06-28



@bluwavz
@HavaDrPepper
Well said!
I am really pleasantly surprised by the tone and awareness that Krystal has with this beautiful post. She summed up beautifully how the now ' normal' toxic media and SM platforms can push people and relationship to fall into unhealthy patterns triggered by outside judgments. Good for them to do what's best for them, in their own way and time. I wish them well. It could be a transitional phase but no matter what the future holds, I see them staying very close friends. JMO

Astrobach




Posts

: 2713


Join date

: 2018-04-14



What a beautiful post. Living your life to please others is definitely not healthy. I'm glad she focused on the positive as well a love and compassion, something that is dearly lacking on SM.

I wish them the best of luck and hope they each follow a path of positive energy.
________________________________________________________________________________________________
Follow @BachSpoilersFan
All Rules
Posts without source will be deleted.
NO SPOILERS in any threads other than those titled Spoilers.  
What a beautiful and heartfelt post by Krystal (I am sure Chris also had some input into it!).
They never denied they were working on themselves, separately and as a couple. I truly believe they were honest with their feelings, and I always appreciated how candid and transparent Chris was when writing about his anxiety and depression on his posts and stories (mostly stories!) I also find Krystal to always trying to be positive, and finding the good on all situations. She is a fantastic business woman, and I love seeing how devoted she is to what she believes in for her coaching, which involves nutrition, meditation, self care, etc etc. She advertises products solely related to what she works on, and I like that about her!
Chris was also involved in something that was positive for people suffering from depression, etc I hope he continues with that.
I wish them both the very best. Hopefully they can find their way back to each other, if not the case, I have no doubt they will always continue to care and support each other!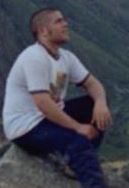 "If I have seen far, It is because I have stood on the shoulders of giants"
- Quoted by my beloved son Daniel on his HS Yearbook, June 2001 - Photo taken in Cusco, Peru by his best friend Thomas

TrishB




Posts

: 416


Join date

: 2015-08-03



It is sad to hear they have decided on a "Conscious Separation". It seems this is the trendy way to announce to media their separation. Gweneth Paltro & Chris Martin were trail blazers with their announcement they were "Consciously Uncoupling" & we all saw how that announcement was just a prelude to their divorce.

Luvstruck




Posts

: 1579


Join date

: 2011-06-22



Hm. To me, that post of hers is trying too hard and remaining fake positive for the SM followers. Just a simple statement would suffice and no human is shiny and positive all the time and that's perfectly fine.

makeover




Posts

: 681


Join date

: 2016-08-30



It sounds like she needs to figure out what she wants and needs with the relationship. The post was very Krystal, and I'm not going to read more into or out of it than she wrote. The pressures of becoming a couple in the public eye have to be crazy. This way they pull the relationship out of the public. A much better space for sorting out what is real.
Just give me something that looks like a real love story to help me escape into my own version of fantasy for a while. And maybe against the odds one of those stories will actually survive real life. Nothing wrong with a little hope, right?

dw_a_mom




Posts

: 3390


Join date

: 2011-08-04



I think they got married way too quickly after getting together.. with the lure of a televised wedding. They didn't really spend time to get to know each other to figure out if they were compatible long term. I hope they work on their issues away from SM and the public eye. I wish them well separately or together
#teanCalia #TeamBryan #Brachel #RnBLove  
"I can see the Man you deserve, and I want to be that Man" 

mysthelma




Posts

: 1654


Join date

: 2014-08-21



I think they got married too quickly as well for the televised wedding. I am glad that they are both doing what they need to do -- however, I don't necessarily think that it speaks that well for their relationship to be living across the country from each other now. JMO.

suzq




Posts

: 1867


Join date

: 2016-03-24



Page 7 of 7 •
1, 2, 3, 4, 5, 6, 7
Chris Randone & Krystal Nielson - Discussion
---
Permissions in this forum:
You
cannot
reply to topics in this forum