Page 3 of 3 •
1, 2, 3
She's so pretty. She has a very soft humble look to her face.

Who is the lady that actually shattered the plate?
________________________________________________________________________________________________
Follow @BachSpoilersFan
All Rules
Posts without source will be deleted.
NO SPOILERS in any threads other than those titled Spoilers.  
"Spread love everywhere you go. Let no one ever come to you without leaving happier." - Mother Teresa
@GuardianAngel
Nice observation, she is soft and humble. She is a total opposite to Ksenia. They are  like day and night. I compare them to chocolate bars. Ksenia is the dark chocolate, Zlata is milk chocolate. Ksenia is a force of nature, very dominant as an individual, very strong minded. Zlata is soft spoken, tender, sensitive, more a girly girl.
The lady who shattered the plate is Anna Kalina she is basically the female and Ukrainian version of Mike Fleiss. She is the master mind behind the Ukrainian franchise.
Zlata`s post after the STB channel published the pics.
"Oh and it's going to be a hot season
This is the most beautiful summer!!!

Only Love
"
She also posted an IG story while waiting for the filming to continue. She apologized for not being active son her IG. She said it is physically impossible with all the filming to be active. She also said that her summer started amazing referring to the filming.
She gave also an short interview and shared her first impression: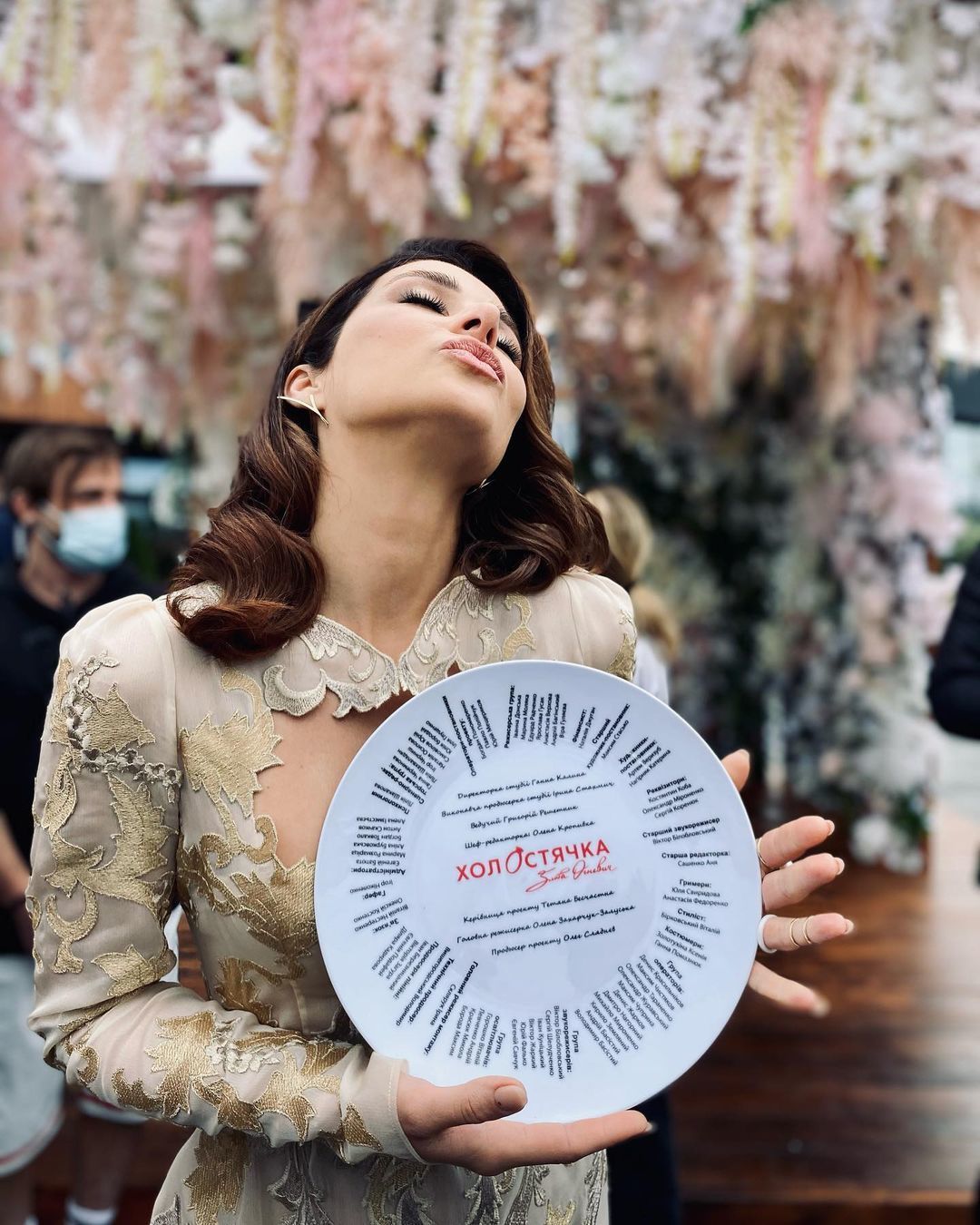 "Every man was able to surprise me. All participants are charismatic and interesting. They read my interviews, studied my biography, and found out what I love. Many of them managed to push the secret buttons of my soul. I would never have thought that in one evening I would be able to fly in a helicopter, pet a horse, attend a concert and even dive to the bottom of the ocean for a pearl, "
Zlata shared her emotions.
"One of the participants was even able to fulfill my childhood dream. So I personally can say for sure that everything is possible on the Bachelorette. Let me tell you a secret: the first sparks already happened. I was able to let myself go and listen to my heart, "
Ognevich said.
Source:
https://www.instagram.com/zlata.ognevich/
https://tsn.ua/ru/glamur/holostyachka-zlata-ognevich-rasskazala-o-svyazi-kotoraya-u-nee-sluchilas-na-proekte-1801123.html

natik




Posts

: 2756


Join date

: 2015-02-26



Filming is continuing. Zlata in today's IG story is driving early in the morning with her styling and make-up team to a date location. You can see one of her looks for the project. As she is going the steps up she is greeting a film crew member: "good morning", the guy in the background "good morning, did you get enough sleep?", Zlata "No but I'm holding on". She is saying that she is working with the best filming crew ever.



natik




Posts

: 2756


Join date

: 2015-02-26



Page 3 of 3 •
1, 2, 3
Bachelorette Ukraine - Season 2 - Zlata Ognevich - Media SM - *Sleuthing Spoilers*
---
Permissions in this forum:
You
cannot
reply to topics in this forum