Current date/time is Mon Aug 10, 2020 6:49 pm
Search found 7 matches for bacheloretteparty
Giving some attention to someone I totally forgot who he was and had to read page 1 of this thread.
Credit: @
Trent Jespersen
trentjespersenA little Bachelorette reunion with the boys this last weekend in the ATL  
 @captain_colgate @chasevergason  
#goodtimee
#fun
#thebachelorette
#bachelornation
#bacheloretteparty
#bachelor
#atlanta
#love
#party
#partyanimal
#theweeknd
#memories
#lake
#boating
#models
#malemodel
#famous
#smiles
#laughing
#drinks
#amazing
#swimming
#florida
Credit: @
Trent Jespersen
trentjespersenMe and this dude @chasevergason in the ATL tearing it up  
#fun
#love
#amazing
#thebachelorette
#bachelor
#sunglasses
#hats
#swimming
#atlanta
#drinks
#laughter
#smiling
#silly
#malemodel
#nationwide
#awesome
#reunion
#party
#drinking
#florida
#orlando
#atl
#goodtimes
#vibes
https://www.instagram.com/trentjespersen/
on Sat Jul 07, 2018 10:26 am
Search in: Bachelorette 14 - Becca Kufrin - Contestants
Replies: 26
Views: 6722
Hi, everybody! I haven't posted this season but I have been following along. I appreciate everyone's SM sleuthing as I really enjoy it as well. I have been paying close attention and have a few thoughts.
Ashley's pic in her wedding shoes was likely taken before the wedding while watching an early episode of Season 4. This would also line up with the suspected early August weddings for this season which has been mentioned on another thread I believe. She didn't post the pic until the season started airing.
The pic referred to as a viewing party is labeled with
#bacheloretteparty
so again likely taken at her building before the wedding.
Ashley's ring or lack there of is a mystery. I always wonder if someone asks them about wearing the ring during or after filming how much they are allowed to say. Do you think they are allowed to say they got married but just not give any details?
Anthony's video of the viewing party venue is definitely the same location as the picture of him and Nate as well as pics of all three brides. So that's a good sign that Nate and Sheila as well as Anthony and Ashley are at the very least on good terms. This appears to be a different bar than the one run by Ashley's family.
And finally I believe the pic of Anthony drinking his coffee was taken at Ashley's parents' house. I can't prove it because the real evidence was on his Snapchat the same day. It was just a video of Anthony saying hi to a man I didn't recognize. But the chair he was sitting in was the same ones you can see in the preview of the season when Ashley is talking to her family around a big dining room table. Obviously that video is gone but I swear they fabric and chairs were the same.
They both have been posting pics of each other after nearly every episode, another really good sign that they made it.
All this leads me to believe they are still together today and I really hope this is the case. They are my favorite couple this season and I thought they looked like they belonged together since before we even saw them meet. I just find all the sleuthing to be one of the best parts of watching the episodes week to week. It's a fun game to try to figure out who is still together. I hope they don't get too creeped out if they ever read these things. I am enjoying this season and enjoy reading everybody's sleuthing thoughts.
on Sun May 21, 2017 3:12 pm
Search in: MAFS - Former Couples - Contestants
Replies: 149
Views: 14751
I'm getting all the advice I can from this Beautiful Bachelorette @missanna213 Can't wait to celebrate with you!!!
#bacheloretteparty
by @
therachlindsay
by ReneeM

on Tue Feb 21, 2017 4:59 am
Search in: Bachelorette 13 - Fan Forum Threads
Replies: 187
Views: 14200
by Linds911

on Sun Sep 04, 2016 8:05 am
Replies: 261
Views: 21961
@Katiebelle

wrote:They have created a pick your favourite Bachelorette pool on the TV3 website...Who would you all vote for?
My vote is for Rebecca. Viewers have seen a genuine connection between Rebecca/Jordan even with her limited screen time as of episode 8. I think that's why she has a lot of votes JMO
Cute photo....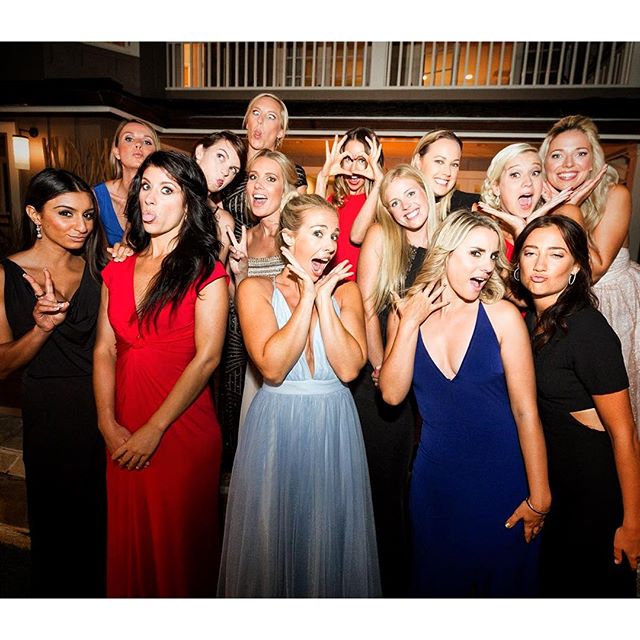 @jordypordypuddingpie (Instagram) Gotta love these ratbags X
#thebachelornz
#hawaii
#bacheloretteparty
by jen689

on Thu Mar 31, 2016 12:49 pm
Topic: Bachelor New Zealand - Jordan Mauger - Season 2 - Social Media - Media - *Sleuthing - Spoilers*
Replies: 939
Views: 19927
Shame! she must be tired, if I knew were in Virginia I would have gone and take her out for coffee!!
by blessed66

on Tue Jan 27, 2015 9:07 am
Replies: 940
Views: 41492
by lipsis

on Tue Jan 27, 2015 8:59 am
Replies: 940
Views: 41492