Current date/time is Tue May 26, 2020 12:10 am
Search found 1 match for theproposaltv
We are happy to share that Latoya and Tyler did end up taking that trip to Cape Cod! They are enjoying getting to know each other.  #TheProposal pic.twitter.com/8cmtnESqU1

— The Proposal (@TheProposalTV) July 24, 2018
https://twitter.com/TheProposalTV
I think that's parents. There are pics of them in his IG.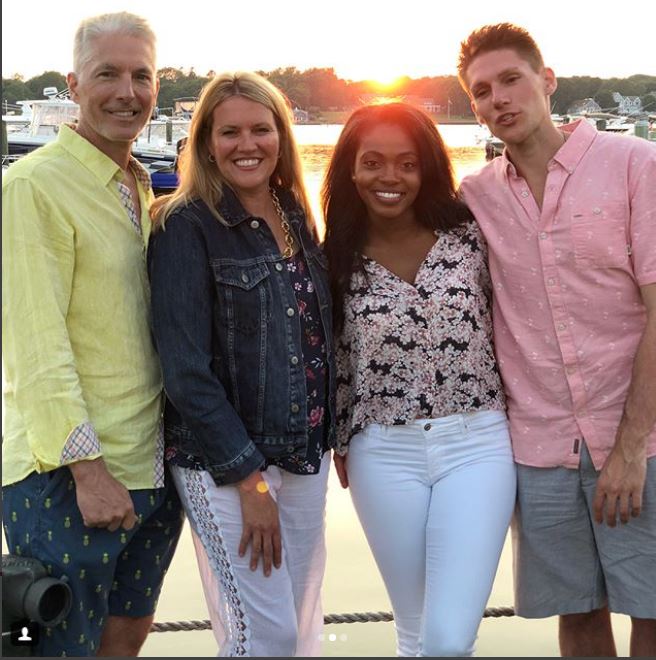 latoya.blakelyMy longest post ever but worth the read: Wow! This entire experience has been unexpected and so incredible! I never thought that I would go on a dating show. Matter of fact, I was against it, and I had to be talked into it. 2018 has been my year of WHY NOT. I've been intentional about taking chances and living outside of my comfort zone. While it's scary at times (most times), it's been so rewarding! @ty.phillips_ is more than I could've imagined. I picked him because he seemed so genuine and sincere, and I could tell that he was a good guy, respectable and close to his family. The amazing part about this is that he's all of those things and so much more. He's loving, caring, concerned about me, so easy to talk to, and so committed to the people in his life (and we always have a good time). I understand why some people are reluctant to believe that it's possible to know someone and make such a big decision in such a short amount of time, but honestly, if you're honest with yourself and you listen to and follow your intuition, you'll be amazed at what can happen! I'm thanking God for my intuition, this incredible experience and the wonderful family and friends that I met in Cape Cod. In the words of the PTown boys, "Cheers to old friends, new friends and full sends." I'm excited to see what's next!
#love
#theproposal
#theproposaltv
#bachelor
#thebachelor
#bachelorette
#thebachelorette
#bachelornation
#abc
#family
#friends
#onceinalifetime
#whynot
#onelife
#carpediem
https://www.instagram.com/p/BlmsseeBMLd/?hl=en&taken-by=latoya.blakely
latoya.blakelyYes...We are still together! He's still kissing me, and he's still making me smile. Thank you @ty.phillips_ for accompanying me on this journey! I'm excited to see what the future holds (hopefully a passing score on the Bar Exam tomorrow).
#love
#loveatfirstsight
#itworks
#theproposal
#theproposaltv
#thebachelor
#thebachelorette
#bachelornation
#abc
https://www.instagram.com/p/BlmptufBA-H/?hl=en&taken-by=latoya.blakely
ty.phillips_So happy I had the opportunity of a lifetime to be on @
theproposaltv
and meet such an amazing woman. I'm excited to see where this journey takes us @latoya.blakely
https://www.instagram.com/p/BlmoFsrFGqD/?hl=en&taken-by=ty.phillips_
on Tue Jul 24, 2018 8:18 pm
Replies: 6
Views: 3450