Current date/time is Mon Oct 14, 2019 8:19 pm
Search found 337 matches for TheBachelorette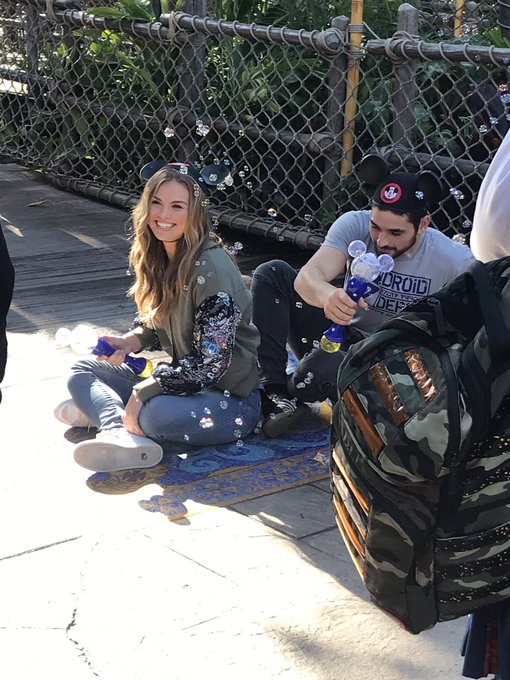 Elizabeth @cheesebrgrs 4 Oct 2019
I saw @hannahbrown from
#TheBachelorette
IN DISNEYLAND TODAY AND SAID HI TO HER AND I AM STILL NOT OK. pic.twitter.com/nlydFLbYAW
by Maddy

on Tue Oct 08, 2019 10:26 pm
Replies: 314
Views: 23991
laurenzima
Tonight on @entertainmenttonight; the first on-camera sitdown with @tylerjcameron3. I loved watching the "respectful king" all season on
#TheBachelorette
, and in real life he is a lovely human- humble, putting family first and trying to do the right thing as he navigates a crazy new world. And yes...we talked how things are now with Hannah B,
#thebachelor
and certain supermodel situations.
Source
by bluwavz

on Tue Sep 24, 2019 12:15 pm
Search in: Tyler Cameron - Bachelorette 15 - Archived
Replies: 941
Views: 51753
samuelli
Recently got to shoot with @katieemo + @chrisjbukowski on a breathtaking ride over Chicago with @chicagoheli. Such a fun experience shooting for them after their run on @bachelorinparadise!
.
.
#chi
#chicago
#artofchi
#illinois
#chitown
#chicagoland
#mychicagopix
#windycity
#chicagogram
#chicagogrammers
#chicagophotographer
#bachelorinparadise
#bachelornation
#thebachelorette
#thebachelor
Source
by bluwavz

on Wed Sep 18, 2019 12:42 am
Replies: 38
Views: 3345
by bluwavz

on Mon Sep 16, 2019 9:40 am
Replies: 314
Views: 23991
by bluwavz

on Wed Sep 11, 2019 4:37 pm
Replies: 314
Views: 23991
chrisbharrison
Congratulations to @therachlindsay and @thebryanabasolo on tying the knot this weekend. It all started atop a very windy castle in Spain and now they have the rest of their lives to love each other. My blessings and prayers to the happy couple on a beautiful life together
#TheBachelorette
Source
by bluwavz

on Mon Aug 26, 2019 10:40 am
Replies: 366
Views: 22122
laurenzima
Sending huge love to Rachel and Bryan. It's the "morning after" their wedding weekend and I'm thinking about two years ago this month when (swipe right) I interviewed them together in NYC the morning after @therachlindsay's
#TheBachelorette
finale. The first pic is from a sit-down I did with them later that year in Dallas. Over the last two years, they have been everywhere; Dallas, LA, Miami, the east coast, building their lives and careers. Now they got married in Mexico! celebrating the love and wedding they have worked so hard for
CONGRATS!
Source
by bluwavz

on Mon Aug 26, 2019 10:36 am
Replies: 366
Views: 22122

Page 1 of 29 • 1, 2, 3 ... 15 ... 29