Current date/time is Mon Jul 06, 2020 12:39 am
Search found 3 matches for bohochic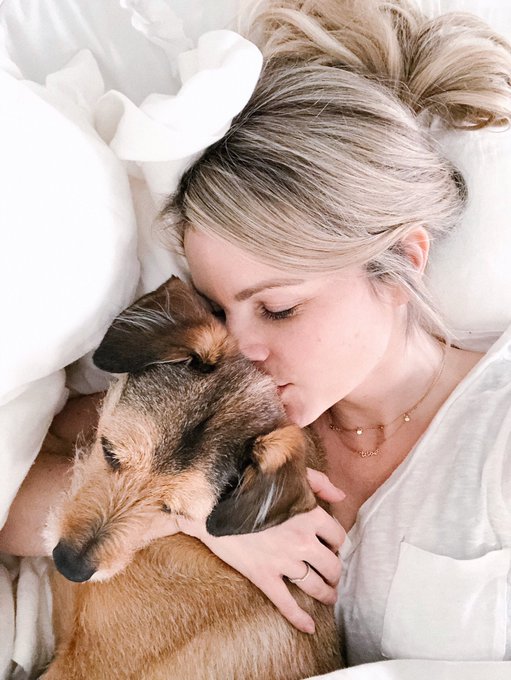 Ali Fedotowsky-Manno @AliFedotowsky Jan 23
Getting in my Owen snuggles and a muuuuuuuuch needed nap (I've been up since 5am) A couple weeks ago, I partnered w/
#KibblesnBits
and blogged about the ways I stay connected to my fur baby now that human babies are in the picture. AliLuvs.com
#Sponsored
pic.twitter.com/TPEOWwEIZc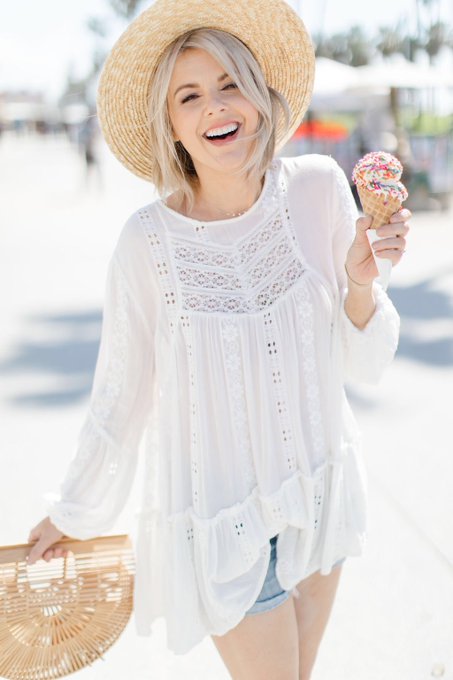 Ali Fedotowsky-Manno @AliFedotowsky Mar 8
Give me all that vitamin sea My tunic from @Nordstrom is perfect for fall, spring and summer! Will link it here —-> rstyle.me/cz-n/dg3axgbdv…
#aliluvs
#beach
#whitetunic
#bohochic
#sponsored
#nordstrom
pic.twitter.com/yeRqeRA4S8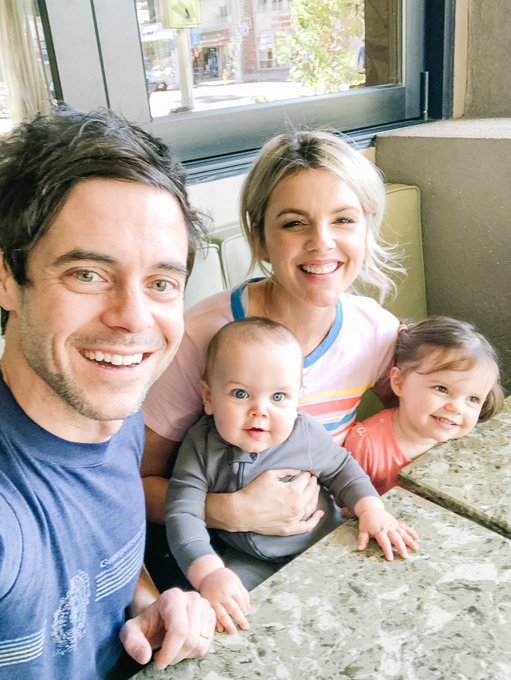 Ali Fedotowsky-Manno @AliFedotowsky Mar 14
Family dinner pic.twitter.com/6XPULSneqh
https://mobile.twitter.com/AliFedotowsky
by Maddy

on Sun Apr 21, 2019 2:14 pm
Replies: 949
Views: 56255
OMG look who stopped in at @shopwoc and I almost missed her!!
 It's @cailaquinn from @thebacheloramerica & @bachelorinparadise.
What a genuine sweetheart just like she seemed on tv. Thanks Caila for coming back for this photo. It truly meant the world to me!
#nextbachelorette
#sweetestgirlever
#cailaquinn
#bachelor
#bachelorinparadise
#windsofchange
#chagrinfalls
#freepeople
#fpme
#pandeia
#sheandsky
#boho
#bohochic
#bohostyle
#wanderlust
#freespirit
#gypsysoul
#gypsy
#hippie
#hippy
by @
bohobsessed
by bluwavz

on Sun Sep 04, 2016 3:56 am
Search in: Bachelor 20 - Ben Higgins - Contestants
Replies: 955
Views: 45489
JoJo wore a R13 shirt, Rag & Bone belt and Old Navy boots on The Bachelorette this week Shopping info at
www.starstyle.com
#jojofletcher
#r13
#oldnavy
#ragandbone
#celebritystyle
#style
#fashion
#ootd
#lotd
#fashionblog
#summerstyle
#starstyle
#celebrityfashion
#jojo
#streetstyle
#asseenontv
#thebachelorette
#styleblog
by @
starstyle_com
For everyone asking the jewelry that @joelle_fletcher wore was this plus a black diamond dagger all from @thewoodsfinejewelry
#thebachelorette
#bachelorette
#bachelornation
make up by @ginamo11 by @
caryfetman
Notice anything familiar JoJo was wearing in that steamy hot tub scene? She was wearing our CHANDLER cuff from our Spring/Summer collection! Links to shop in bio
#robynrhodes
#jewelry
#thebachelorette
#jojofletcher
#jojo
#hottub
#celebritystyle
#bachelornation
#summer
#bikini
#love
#celebstyle
#turquoise
by @
robynrhodes
Link:
https://robynrhodes.com/products/chandler
As seen on
#JOJO
from
#thebachelorette
episode 7
********************** Price upon request: (404)660-6321 **********************
#bohemian
#bohochic
#wanderlust
#hangout
#travel
#traveler
#sunflower
#tulips
#flowerpower
#diamonds
#atlmade
#ootd
#whatiwore
#whatiworetoday
#surf
#surfstyle
#surfergirl
#workhard
#homedecor
#surf
#surfstyle
#surfergirl
#oceanminded
#malibu
#style
#ownersstack
#myfave
by @
gypsygoldjewelry
22k electroplated arrowhead double necklace as seen on The Bachelorette Jojo Visit my page on etsy app to buy amazing handmade jewelry with the best, I take time to choose the best of the best materials for long lasting jewelry link on my bio!
#etsy
#etsyshop
#etsyseller
#etsysale
#etsyelite
#etsystore
#etsygifts
#etsyjewelry
#etsylove
#etsyfinds
#arrowhead
#quartz
#arrowheadpendant
#thebachelorette
#thegoodvibetribe
#handmade
#handmadejewlery
#amazingjewlery
#fabulous
#etsylove
by @
maridsp
Link:
https://www.etsy.com/listing/466096497/trendy-22k-gold-electroplated-arrowhead?ref=shop_home_active_1
#Bachelorette
fans: did you spot Jojo rocking
#JulesVance
#jewelry
Monday on
#TheBachelorette
- savings on these pieces via our rad
#fashion
friend @possessionista w/code "possessionista"
link in bio
by @
julesvancejules
Link:
http://www.julesvancejewelry.com/metal/wishbone-necklace-jojo-fletcher-bachelorette
Link:
http://www.julesvancejewelry.com/metal/double-teardrop-ring-jojo-fletcher-bachelorette
Fun to see @joelle_fletcher wearing @dogearedjewelry's gold circle rings on this week's episode of @thebacheloretteabc!
#thebachelorette
by @
samanthaslavenpr
Link:
http://www.dogeared.com/rings
About Last Night: @joelle_fletcher on @bacheloretteabc looking so haute in two of our layered necklaces + black jumpsuit - enjoy 20% off w/code JOJO (link in profile) by @
julesvancejules
Link:
http://www.julesvancejewelry.com/metal/sparkle-long-layer-bachelorette-joelle-jojo-fletcher
JoJo
MacDuggal @caryfetman has been serving us some serious glam this season. I think it's safe to say that @joelle_fletcher likes her sequins
@macduggal @ieenaduggal
#thebachelorette
#macduggal
#ieenaduggal
#bachelorfashion
#fashion
#instafashion
by @
bachelor_bachelorette_usa
by bluwavz

on Fri Jul 15, 2016 3:24 am
Replies: 355
Views: 23206