Page 14 of 79 •

1 ... 8 ... 13, 14, 15 ... 46 ... 79

He can't keep his hands off of her. That's enough emotion for me.


___________________________________________________________________________________________________
RIP Sophie Little Girl  
Follow @BachSpoilersFan
All Rules
Posts without source will be deleted.
NO SPOILERS in any threads other than those titled Spoilers.  
I haven't really seen any human emotion from either. You never saw him get jealous over TOG, not even with that finale that had to be rough, you never saw him get angry, you never saw him overly excited, etc. He always just seems very chill and measured.
Some people are just very good at controlling their emotions and don't want to give people the satisfaction of seeing them fall apart. That doesn't make them calculating or a bad person. The fact is yes, Bryan had an idea of what this show was since he admitted he watched it as a regular viewer. And he admitted that the three things he told himself before coming on was "to focus on Rachel, don't start drama and don't talk behind someone's back".
The man is 37 years old. He's not an idiot far as I can tell and for all the crap that's been said about him, I get the sense that he's fairly comfortable in his skin. In other words, my guess is Bryan was well aware what the producers could do to someone with editing, etc. and he just wisely chose to not give them much to work with.
Regarding his not being bothered by Peter or others, again, everyone reacts and responds in their own way and it doesn't make one reaction more honest than someone else's. I think Bryan was just more subtle with some of his emotions than others. For those who think he never got bothered and was always just so chill and measured, re-watch the scene when Dean got his first one on one.  It was clear that Bryan was hoping it was him since at that point it was already like Week 3, he'd gotten the first impression rose and still didn't have a one on one. He just wasn't dramatic with his disappointment but it was there. Then there was his reaction when Peter got the group date rose when they were in Switzerland I believe. And I actually think his reaction during that awkward couch chat with Peter when Eric was meeting Rachel's family was hilarious.
When Peter, almost flustered and practically seething inside said he didn't even want to be sitting on the couch with Bryan, Bryan responds with a slight eyebrow raise and in my opinion I felt like there was a mixture of amusement and smugness on his face, because he could tell how much he was getting under Peter's skin.  Again, I just think Bryan is at an age and has a personality where he's not controlled by his emotions and there's nothing wrong with that.
Also, I kind of like when talking about his background to Rachel, he pretty much said, "I had an awesome childhood and life" because frankly, viewers tend to criticize some contestants with the sob stories because then they're accused of selling a personal tragedy for a reality show. There is nothing wrong with being a happy, confident person who has had a good life, which seems to be Bryan's situation. And finally, we don't know how Bryan reacted to everything that happened during the season because seriously, why would he want to share that with viewers or feel obligated to? So the many who already hated him and spent all season looking for reasons for why he was the worse person in the world can try to get more ammunition against him?
Both Bryan and Rachel have made comments suggesting that he wasn't always, "oh cool, that happened" regarding everything that happened during the season. Rachel even said there were times when he would need to process what was in the episode, where they wouldn't talk for a few hours because he kind of needed his space to process it. She also said in an interview that yes, there were times when he asked her why she did something she did, etc. She just made it clear that they would eventually discuss it maturely and move past it. So just because Bryan didn't shed tears or have some sappy personal story or family tragedy or go on a media tour discussing all the things that were hard for him to deal with throughout the season, doesn't mean there aren't layers to him or he's not emotional.
I guess I get some who say that that's why they don't connect with him but not connecting with someone is significantly different to painting them as a villain and the worse person in the world, which is what many viewers did regarding him. And personally, I love that he continues to not give people the satisfaction of responding the crap online and hope that never changes.
Last edited by lleyki on Wed Sep 13, 2017 5:08 pm; edited 1 time in total

lleyki




Posts

: 1478


Join date

: 2012-05-26



@lleyki
Well said!
ITA. We definitely saw moments of emotion from him when he was disappointed or frustrated, also when he felt that their FSD was a little off.  He just wasn't OTT. Only thing he's OTT with is his love and affection for Rachel really, and I have no problem with that
.

bachfan218




Posts

: 105


Join date

: 2017-08-16


Age

: 28



I wonder when they are moving to LA? For sure we will see soon. They are still in New York for nyfw and yesterday is their last night.

lovebites8727




Posts

: 5075


Join date

: 2013-03-21



When asked about how was it for him watching the season, or the break up, rather than dissing anyone, Bryan responded by saying it was frustrating for him to see what Rachel was going through with someone who was indecisive when he was all in and there for her. Watching her cry, and being emotional, that's what was hard for him. Paraphrasing, his words.

To me that shows his emotions are in tact, and they evolve around Rachel. Bryan gave them nothing to work with IMHO. Everyone reacts differently. There is another F1 who through hissy fits, was called jealous, crazy, acted like a lunatic IMHO etc. He's mighty happy right now with his F1. They both got the girl that they went for.
___________________________________________________________________________________________________
RIP Sophie Little Girl  
Follow @BachSpoilersFan
All Rules
Posts without source will be deleted.
NO SPOILERS in any threads other than those titled Spoilers.  
My hips won't lie. @TheRachLindsay this will get serious! https://t.co/2qy5i8mDop

— Benjamin Higgins (@benhiggi) September 13, 2017

Dessler




Posts

: 1210


Join date

: 2016-05-14



So they are moving to LA...
source
♡ SeanCat Boothstowe Shefani ♡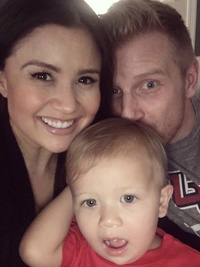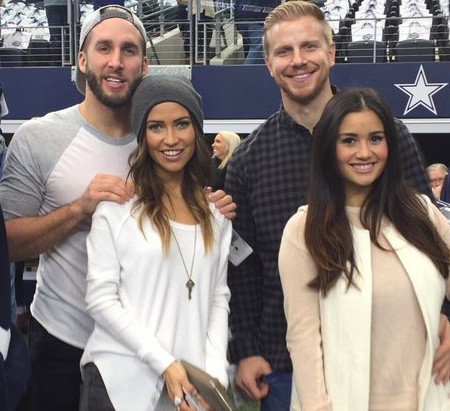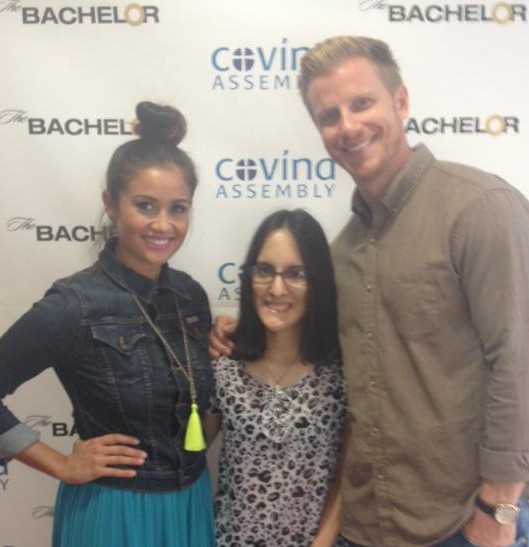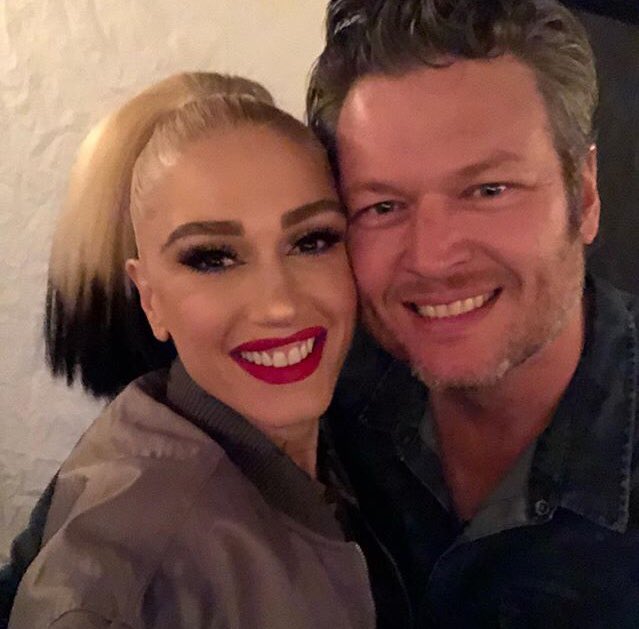 Linds911

Moderator





Posts

: 8993


Join date

: 2013-05-31


Age

: 27


Location

: California



I wonder if he wants to be a trophy husband? I can see him in that role. No shade. It'd make their relationship super easy since Rachel seems to be the decision maker.
@bleuberry
I think I just need to follow you around with this sign.  
I've made it very clear that I like Rachel but not Bryan, however, I doubt this move is just on him. I don't have any trouble with people trying to use their 15 minutes but it always seems a shame when they have a perfectly good career to start with. I don't see this as a good way to start a relationship though. The success stories on the Bach/ette all started life in one of their cities. It doesn't mean it can't happen this way but it's like DWTS on steroids. All JMO.


"Love is the Only Reality" -Ed Lambton

albean99

Moderator





Posts

: 12725


Join date

: 2011-06-01


Location

: Plano, Tx



I don't think that is accurate. IMO, Bryan loves her and would let her do mostly anything she wants but she is not the decision maker and he will not be a trophy husband. He is strong and will walk over hot coals for his woman (kids when they come) but it is because he loves her not because he is a trophy husband or weak. I actually think that they might have firmer plans laid out in Cali, than we know. Packing up and shipping out does not gel with my impression of Bryan. I completely agree with
@likeashipblown
appraisal that he is type A - which means he has
a plan
and also alternate plans A and B, All my opinion.

Kolormiblnd




Posts

: 2054


Join date

: 2017-08-23



I don't think they'll be the type get affected by LA - Rachel's not there to become an actress. She's got her platform, IMO

Bryan's BFF and college roommate lives there and I'm sure will help them navigate. JMO

sfrank




Posts

: 2512


Join date

: 2011-04-06



It doesn't matter to me where R & B decide to live. It's their life and however they choose to live it is their business. As long as they're on the same page with things and tune out what others try to project on them about what they should be doing or where they should live, they'll be okay for however long their relationship lasts. IMO

quietpal




Posts

: 1220


Join date

: 2013-03-01



Page 14 of 79 •

1 ... 8 ... 13, 14, 15 ... 46 ... 79

Rachel Lindsay & Bryan Abasolo - Bachelorette 13 - Discussion - #2
---
Permissions in this forum:
You
cannot
reply to topics in this forum