Page 78 of 80 •

1 ... 40 ... 77, 78, 79, 80

Has Nick been seeing wearing it post show?

nutty1




Posts

: 17481


Join date

: 2011-05-17



Jeez! I went to sleep and all hell broke loose on the last 2 pages.
I'm tired of the "fight" talk. I actually think these group of women are some of the worst bunch. Very catty and entitled post show. The show is over. Why do they feel the need to instigate a fight that happened months ago. What's the purpose besides to paint the F1 in bad light? I'm so over the cliques. I'm sure tons of women had disagreements before on this show and never really cared post show to relive it. Why are they so hung up on this? Let it go! Big Rach is the new ette and V and N are together. Be happy and move on. What's interesting is that all the women in the "cliques" goodbyes so far  with Nick have been somewhat entitled. Whitney very entitled and Kristina was too, IMO. Not one person is perfect so moving on is the best thing to do. JMO
Last edited by Cila51290 on Wed Feb 15, 2017 10:15 am; edited 2 times in total

Cila51290




Posts

: 2211


Join date

: 2016-03-04


Age

: 27


Location

: Sunnyside



On his IG there's only 1 pic soon after returning "home" (10 w ago) in the gym where the yellow band is visible. I don't follow snapchat so have no idea, while most of his selfies are promotional matter. I assume the band was off once the choice was made ... and maybe the first time apart to send a message, IDK.

happygolucky




Posts

: 4932


Join date

: 2013-04-17



I'm not going to debate what the yellow band means - we're all speculating on what it means at this point.

Catdwoman50




Posts

: 1684


Join date

: 2013-02-11



@AllAboutLove

wrote:I think the wrist band has everything to do with Vanessa, and only Vanessa since he got it when he was on his date with her. It reminds me of the ring he wore on K's season and IMO is something Nick would do to remain connected to the person he is falling for. In this case, I think he wore the yellow bracelet so he could always remember the date that changed things for him since he said that he had been terrified until his date with Vanessa which made him much less terrified and also aligns with what he told his parents about having hope. So in a way, I think the wrist band represents the hope he feels regarding Vanessa and is like Nick's own hope bracelet (like what Ben H wore on his season). The hope of not just finding the one, but of Vanessa being "the one".

JMO
AAL I agree that the bracelet was meaningful although I doubt he would ever admit it- as it would upset all the other girls there.
Having finally had a chance to watch the Bimini date I was actually happily surprised by what I saw & it 'reassured' me that he would be choosing Vanessa at the end.
1) After she says'falling in love...' he does the forehead lean and then briefly kisses her forehead- which imo always means- I love you. He then kisses her hand to imo say- thankyou for telling me & I appreciate it. Contrast this to when Danielle or Raven said it and you can visibly see him stiffen up or swerve away.
2) He told her he was leading with his heart with her. Then he told her at the dinner to trust her heart- which to me means- trust this is right & you're on the right path.
3) Imo he promised himself at the start he would stick to only telling ILY to one final person, no matter what occurred in between. 'As if for the first time' imo means at the proposal.
4) I think he at this point knew he loved V but could not trust that might change or that he might jinx it all by saying it too early. IMO
5) We did not hear any other girl refer to 'reassurances' all along so imo something he told her early on and which was cut from their scenes(hell everything was cut from their scenes) plus the bracelet!
So I am a happy camper and 100% convinced he does pick V and they are still together.
All IMO

ukglasgowkiiss




Posts

: 563


Join date

: 2016-08-06



@see2love

wrote: snipped:

Unfortunately, Vanessa is getting pounded on SM, it comes with the territory that is "The Bachelor. Think Courtney, Corrine, Jordan, Nikki, JP, Lauren B, Shawn B, Brad W and many more. They all took worse just because they agreed to go on a show. Smme people will like you and some will not. Take the good with the bad and focus on your life/ relationships after the show. all IMHO
ITA.  
It is really irritating me how nasty some of her IG comments are and how fast all that started up. I have never followed the SM of any of TB contestants until I became a Nick fan so I don't know if this is just par for the course for the F1, or worse than usual?  
Did Lauren B get all this suspicion in the run up to the finale reveal or did JoJo?  I know JoJo got a lot of flack after the show aired.  Just wondering if we are seeing an even bigger role of SM this season compared to previous ones or if it just gets intense during the final few episodes.
Couldn't help be amused by one comment on her IG where the poster said- 'Valerie wins' haha , move over RS there's a new spoiler in town.
 life is too short for SM drama.
Last edited by ukglasgowkiiss on Wed Feb 15, 2017 11:03 am; edited 2 times in total

ukglasgowkiiss




Posts

: 563


Join date

: 2016-08-06



Well, pacozero ended up deleting it and saying he wished he phrased it better and hadn't been so insulting to Danielle. So if the writer himself thought it was too mean....it probably was, IMO.
Except I've followed Paco's account since BIP (that was when I first discovered it but apparently he's slowly been building a following for awhile) and while he's funny and all, I've also noticed that he rather desperately likes to be liked.
Case in point, when I first discovered the account, he would drag Nick all the time. He was relentless with the snark and sometimes seeming hate for Nick. Then followers started commenting on how his page used to be funny and clever but now it just seemed like a hate account towards Nick. Suddenly, he changed this tune and tone of the page.
I also read a thread at Reddit where they were discussing his account and he showed up and as Reddit posters tend to do, there was a lot of harsh comments and snark and Paco clearly kept trying to make them like him. So nice guy I guess but way too concerned with what people think.
So my point, his deleting that post proves nothing more to me than some people got on their high horse about it being so offensive to Danielle and god forbid anyone be mad at him, so he apologized. Personally I still think the outrage was ridiculous. Paco never called Danielle boring. He simply made the point that it was ridiculous for people to act like the only reason she was eliminated was because of some comment Vanessa may have made to Nick when it was clear, to him, watching that Nick looked bored with her.
I have read multiple comments online by some that think Nick doesn't look like he's really into any of the women and that he seems bored in general. Are those people insulting Vanessa, Rachel, Raven, etc. No, that's simply their opinion while watching the show that Nick seems bored and uninterested in any of the woman. I don't personally agree but I don't see it as some huge insult and attack on any of the women. In fact most of these comments come from people who dislike Nick and think all the women are too good for him.
Regarding the yellow bracelet, to each his own but for me it's just way too big of a coincidence that we see Nick and Vanessa on a date where those bracelets were clearly provided and then after he's sported wearing it throughout and it means nothing. I mean I guess he could have just really liked it but seriously, this is clearly some cheap plastic thing and not to mention it's freaking yellow. Not brown or black but something so bright that you can't miss it. That just seems too much of a coincidence to me but of course just my opinion.

lleyki




Posts

: 1478


Join date

: 2012-05-26



Wait, the alleged fight happened in Bimini, right? If so, Whitney already left so how would she know about the "disagreement"? From gossips? From RS? It's second hand info at best, so how do we know how reliable her word is? Jmo.

sdmom




Posts

: 5729


Join date

: 2012-07-23



Why would you wear an anti nausea bracelet any other time other than when you may become nauseous? I believe it has everything to do with Vanessa. If that's insulting to others, no one guaranteed you a F1 spot. That's the way the cookie crumbles. At least Nick isn't leading them on, like he was led on IMHO.

Blogger boy is quite efficient in ruining contestants character when their family doesn't feed him, IMHO, and IMO that tweet by Jenny which I posted during epi night, confirms that for me. Blogger boy is like a 5 yr old, when he doesn't get his way, he'll do anything to satisfy himself, regardless of who's character he is ruining including our forum. He'll just put it out there and sure enough the masses run with it, and it goes on and on and on. When it's all said and done, and the happy couple are doing fine, he doesn't have the decency to admit he was wrong.

What does it matter who got into a fight and when? As a poster mentioned, sorry I forget who, it matters IMO after filming. If they are playing likes and not likes, follow and not follow, then IMO they need to grow up. All of them.


___________________________________________________________________________________________________
RIP Sophie Little Girl  
Follow @BachSpoilersFan
All Rules
Posts without source will be deleted.
NO SPOILERS in any threads other than those titled Spoilers.  
Here are some screencaps I made of some of my favorite Nick & Vanessa moments from the latest episode:
Chemistry for dayyyyyssss.....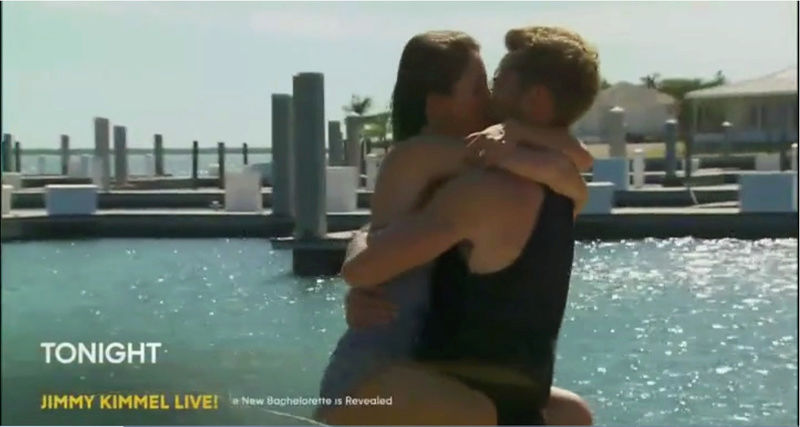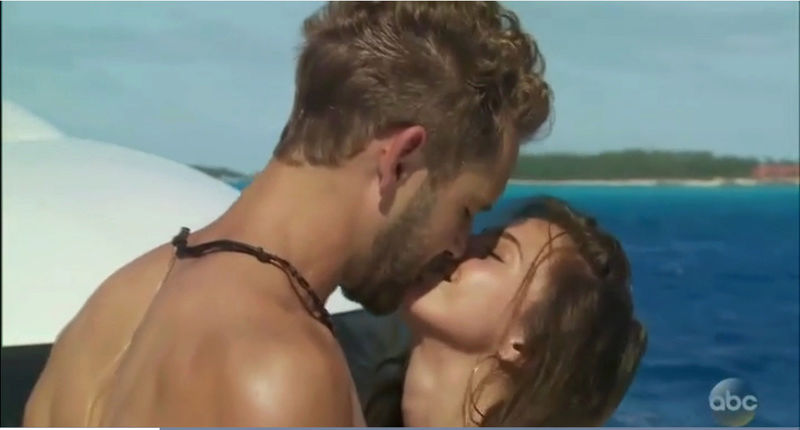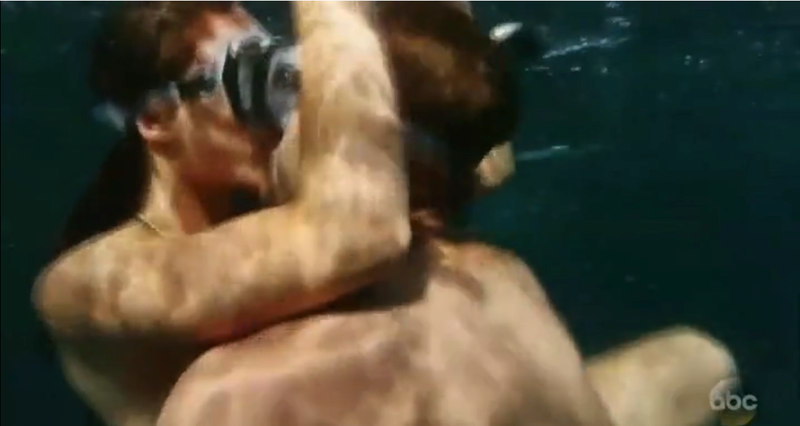 After Vanessa tells Nick she is not going anywhere: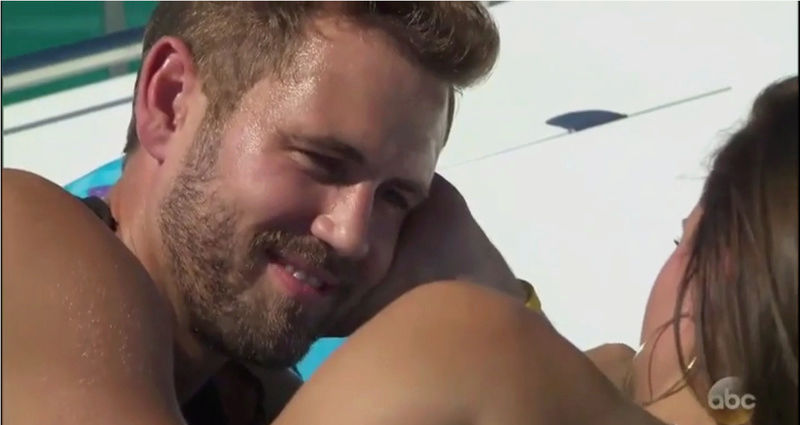 After Vanessa says she is falling in love with him: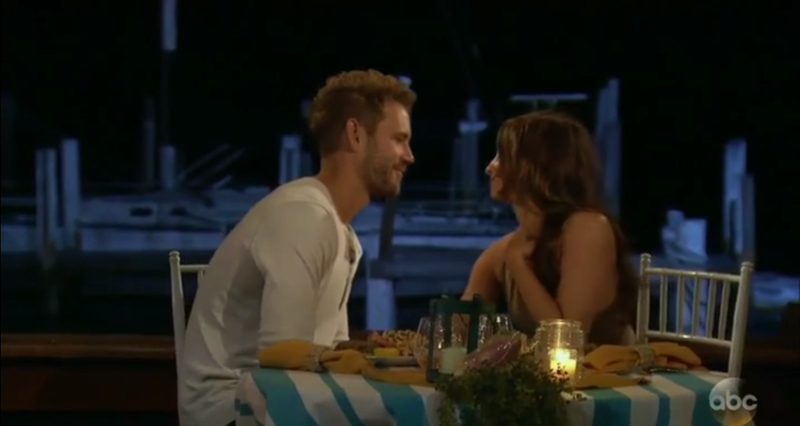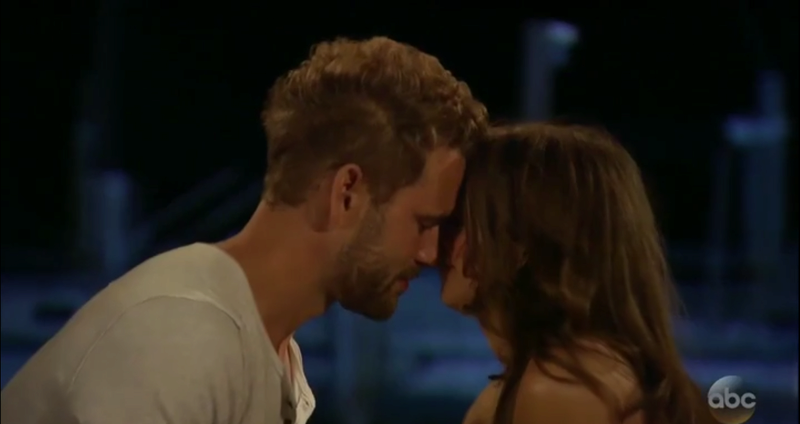 Their body language and facial expressions says SO MUCH!
Question: Is Vanessa the only one that does the monkey jump on Nick? Anyone else ?

Cila51290




Posts

: 2211


Join date

: 2016-03-04


Age

: 27


Location

: Sunnyside



IMO there is a huge difference between calling someone a bitch and saying Nick looked bored during his conversation with Danielle (the comment didn't even called Danielle boring, it said Nick looked bored).
Vanessa left a nice comment on Kristina's childhood photo"what a sweetheart! You're adorable my love!", Kristina acknowledged every single comment from the cast members except the one from Vanessa.
I don't understand why go to Nashville knowing Vanessa's there? Why pretend to be friends?
With friends it's the quality that matters and not the quantity and I'm sure V&D friendship will last way past the "squad".
In my eyes Kristina is far from that sweet, innocent girl she was portrayed to be on the show.



Maya




Posts

: 211


Join date

: 2017-01-22



Page 78 of 80 •

1 ... 40 ... 77, 78, 79, 80

Vanessa Grimaldi - Bachelor 21 - *Sleuthing Spoilers* #3
---
Permissions in this forum:
You
cannot
reply to topics in this forum